Justice Minister Peter MacKay confirmed on Friday he will not be running in the next federal election.
MacKay made the announcement at the Museum of Industry in Stellarton, N.S., citing "purely personal" reasons for his decision. Prime Minister Stephen Harper also attended the event.
"It is now time for me to leave public life and devote myself to my young family which is continuing to grow," he said.
MacKay and his wife of three years, Iranian-Canadian human rights activist Nazanin Afshin-Jam MacKay, are expecting a second child, a daughter, in the fall. The couple have a two-year-old son, Kian.
The Central Nova MP explained he has not sought or accepted another job.
"This has been more than I ever imagined," he said about his experience over the past 18 years. "This is not goodbye. This is farewell, see you soon."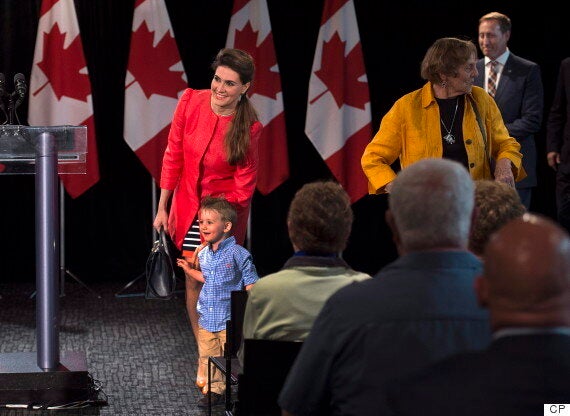 Federal Justice Minister Peter MacKay, right, follows his wife Nazanin Afshin-Jam, left, and son Kian MacKay, as he prepares to announce his resignation in Stellarton, N.S on May 29. THE CANADIAN PRESS/Andrew Vaughan
Harper thanked MacKay for his years of service and for his role in the creation of the modern Conservative party which, according to him, "changed, without a shadow of a doubt, the course of Canadian politics."
"We have travelled far together," Harper added.
The prime minister showed off his funnier side by making a crack at MacKay's six "Sexiest Male MP" titles. "It didn't bother me. Personally, I couldn't see it," he joked.
Earlier in the day, Liberal candidate David MacLeod announced he was dropping his bid for MacKay's seat, also citing personal reasons. The veterans advocate announced his candidacy last year.
MacKay, 49, has represented the Nova Scotia riding of Central Nova since 1997. A former Crown attorney first elected as a Progressive Conservative, he became leader of that party 2003 and helped merge the PCs with the more right-wing Canadian Alliance later that year.
He has served as a senior cabinet minister in the Harper government since 2006, serving in foreign affairs, defence, and justice. He is widely believed to hold the safest Tory seat in Atlantic Canada and has long been rumoured to be a leadership contender once Harper steps down.
On Twitter, Industry Minister James Moore wished MacKay well.
Fisheries Minister Gail Shea said she was surprised by the news.
"I don't know what his plans are, I don't know any of the details, but it will be a big loss to our caucus and a loss to politics in Atlantic Canada," she is quoted saying in The Guardian.
Shea suggested that Mackay's seat might now be in play. "There's nothing safe anymore, look what happened in Alberta," she said.
Liberal Leader Justin Trudeau reacted to the news in Vancouver, congratulating MacKay for his service and his decision to step away from the political stage with a second child expected in the fall.
"Obviously, we don't agree on everything but I know he's been dedicated as a public servant and I wish him the best," he said on CTV News.
MacKay infamously dated former Conservative leadership candidate turned Liberal cabinet minister Belinda Stronach. Their relationship ended when she crossed the floor to the Grits in order to save prime minister Paul Martin's Liberal minority government.
MacKay is better known for helping to form the Conservative party by breaking a promise to PC leadership contender David Orchard. Orchard, and his delegates, supported MacKay for leadership on the promise he would not merge the PC party with the Canadian Alliance.
In 2008, Green party Leader Elizabeth May ran against MacKay in Central Nova. The Liberals, then led by Stephane Dion, did not run a candidate. MacKay still won by 5,620 votes or more than 14 per cent.
Mackay has deep political roots in the area. His father, Elmer MacKay was a cabinet minister in the PC governments of prime ministers Joe Clark and Brian Mulroney.
The Liberals were expecting a showdown between the former defence minister and their candidate MacLeod, a retired 27-year veteran. MacLeod, according to a Globe and Mail report, was a card-carrying Conservative until Tory MP Rob Anders slept through a committee hearing on veterans affairs.
In February, former foreign affairs minister John Baird surprised the Prime Minister's Office by announcing he was leaving politics. Last year, in March, Jim Flaherty also announced he was stepping down from his job as finance minister and wouldn't run again. He died a few weeks later in April.
So far there are at least 25 Conservative MPs not seeking re-election, including Heritage Minister Shelly Glover and International Cooperation Minister Christian Paradis.
With files from Ryan Maloney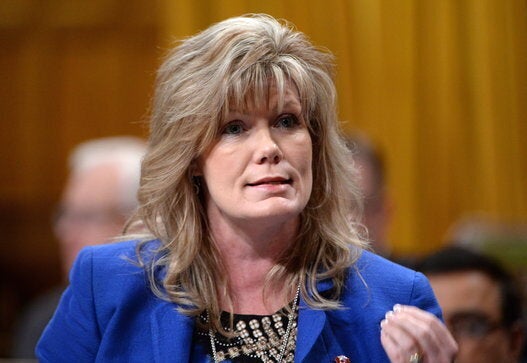 Notable MPs Who Aren't Running Again