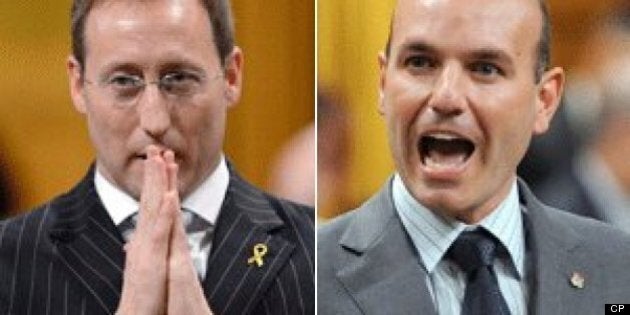 NDP defence critic Jack Harris foreshadowed what was to come with a pointed dig early on.
"I will wager a little bet that if we check we would find the minister of national defence spent a lot of time in opposition voting against Liberal defence spending," he said. "Does that mean that he does not support the troops?"
MacKay said he took issue with Harris defending the "abysmal record" of past Liberal governments.
"The NDP is a joke on defence," MacKay shot back.
Well, wouldn't you know it, an NDP MP was willing to go back and check MacKay's past votes on defence spending.
And it prompted one of the better exchanges in question period this year. You can watch the full back-and-forth in the video below.
NDP House Leader Nathan Cullen took MacKay to task for "repeatedly" voting against military spending.
"In 2004, he voted against $792 million for military operations in capital," Cullen said. "He voted against $17 million for St. Anne's (Veteran's) Hospital, and against $600,000 for war veterans.
"Can the minister not see through his own tortured logic so that he can finally admit that MPs can be opposed to his government's agenda and still support Canada's military?" Cullen asked before receiving a standing ovation.
MacKay responded he was only voting against the "unmitigated disaster that was the Liberal Party" and said the Harper government has since made unprecedented investments in the Canadian Forces.
But Cullen wasn't finished.
"He also voted against $6.3 million for a Canadian Forces health information system, against $2 million to upgrade Goose Bay's airfield, against $22 million for disability pensions and he voted against $49 million for public security and anti-terrorism measures," he said, to mock outrage from the NDP bench.
"He must now understand that we can hold government to account, vote against their bad budgets, and support our brave men and women."
It appears Cullen's homework rattled MacKay.
"Mr. Speaker, let me get this straight," he said. "This member is now suggesting that because, while in opposition, this NDP government continues to oppose the unprecedented…"
The mention of an "NDP government" prompted another standing ovation from New Democrats.
MacKay collected himself and said his rivals across the floor were showing "twisted logic" by opposing all the "wonderful things" Conservatives have done for the Canadian Forces.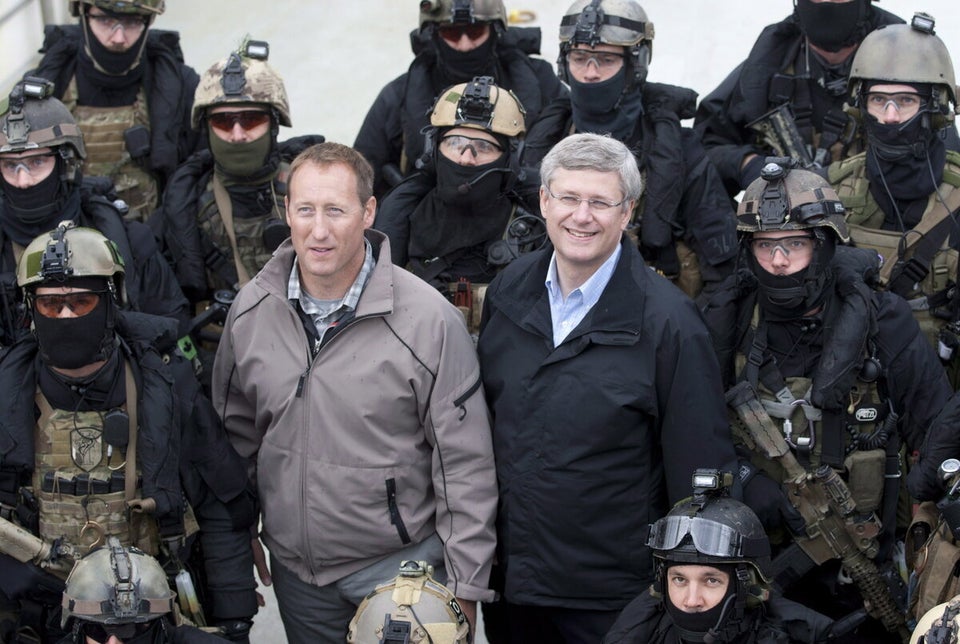 The Many Faces Of Peter MacKay