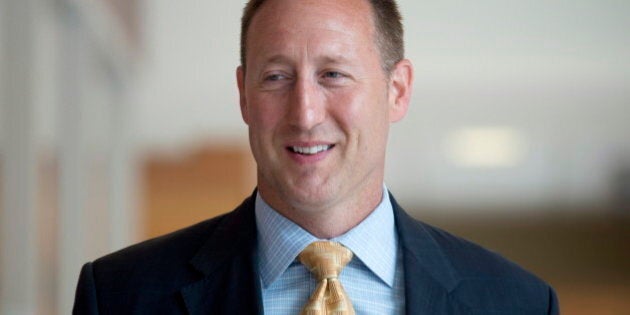 A former high-ranking cabinet minister considered a potential successor to Stephen Harper as leader of the Conservative Party says an "insular" culture is partly to blame for its recent election defeat.
"We were, some would say, thrashing around a bit and trying to come up with policies that perhaps were aimed a little too narrowly, things like niqab and life-means-life sentencing," MacKay said of some of the party's more controversial moves.
He acknowledged that pieces of the party's overall platform proved to be a hard sell to the "centrist, progressive heart" of the Canadian voter base.
It's a reaction that suggests the party has lost its connection with the "broader" picture and no longer reflects the country it's supposed to serve, he said.
"Your party has to be a mirror of Canadian citizenship … We have to be an inclusive party. We can never give the impression that this is a party that is exclusive, that is anti-this, or pro-that. We've got to be a broad-based party."
Harper's Conservatives were widely criticized the world over of adopting provocative policy tactics to stir xenophobic, anti-Muslim sentiments via its niqab stance to widen its support base.
But even after being dealt a knock-out punch from the Liberals on election night, senior party insiders say they're worried Harper's continued party presence will hinder constructive feedback from being openly shared.
"We can't have the frank discussions that are necessary for renewal if Mr. Harper is there in the room, like Diefenbaker after he stopped being Tory leader," an anonymous MP told Maclean's.
The Conservative government was ousted Monday, ending Harper's three terms in the nation's top job. Liberal Leader Justin Trudeau led his party to victory, scooping up 184 seats compared to the Conservatives' 99.
Thomas Mulcair's New Democrats lost its official Opposition party status to the Conservatives, with their seat count falling from 95 to 44.
During his 18 years in office, MacKay helmed several of the government's top portfolios including foreign affairs and national defence.
He held the position of justice minister and attorney general when he announced his decision in May to not run for re-election.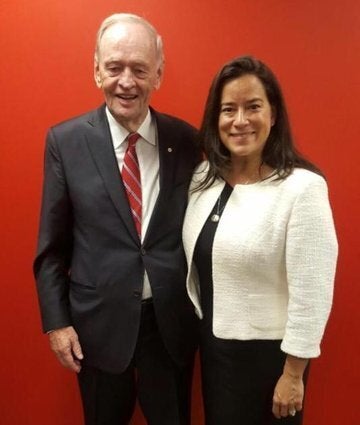 Meet Canada's Indigenous MPs
Popular in the Community