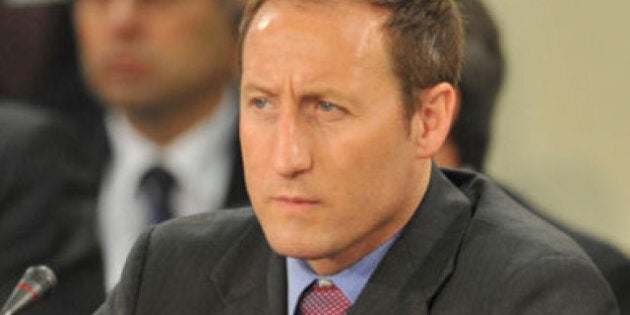 MacKay spent $4,752 for a pair of Executive Class tickets from Toronto to Edmonton and spent $624 for a three night stay at Edmonton's Hotel MacDonald.
"These sky-high ticket prices are likely due to purchasing Executive Class tickets with maximum flexibility (fully-refundable) and/or at the last minute," the CTF wrote on their blog.
SEE TWITTER'S REACTION TO MACKAY'S PRICEY FLIGHTS
The CTF also pointed out that MacKay spent $3,167 on a trip to Boston for a seafood show. "Again, Minister Mackay regularly attends this event, although the usefulness of a senior Canadian minister attending a "seafood show" is even more debatable than attending the Grey Cup," the group wrote.
Asked to comment, MacKay's spokesman Jay Paxton told The Huffington Post the two trips were ministerial business and that all expenses were "fully disclosed" some time ago.
"As Minister for the Atlantic Gateway, Regional Minister for Newfoundland and Labrador and Regional Minister for Nova Scotia, Minister MacKay participated in the largest seafood trade event in North America in Boston. As the Minister of Defence, Minister MacKay participated in the military component to the ceremonies of the 2010 Grey Cup in Edmonton," Paxton said.
TWITTER REACTS TO PETER MACKAY'S SPENDING