OTTAWA — The Conservative government is introducing more last-minute legislation it has no plans to pass, just to lay out its electoral platform for the fall, the Government House Leader said Monday.
Speaking to reporters, Peter Van Loan acknowledged an upcoming bill forbidding face coverings during citizenship ceremonies has no chance of becoming law before MPs head home for the summer later this week and the election is called. Another bill to be introduced Monday by Defence Minister Jason Kenney, the Victims Bill of Rights in the Military Justice System Act, also won't see the light of day before Parliament dissolves.
Van Loan said new bills and several other pieces of legislation recently introduced in the Commons are meant to give Canadians a chance to "see" what the Tories would do if re-elected on Oct. 19.
"We have introduced a number of bills, as you know, rather late in the session that demonstrate what will be the core of an agenda for a Conservative government… when we return in the fall" after re-election, he said. "Those bills constitute that agenda."
The Conservatives have major policy priorities aside from the economy and national security, Van Loan added.
Some of the bills introduced in the past two weeks that are sure to die when Parliament dissolves include:
C-69 Penalties for the Criminal Possession of Firearms Act
C-70 Protection of Communities from the Evolving Dangerous Drug Trade Act
C-68 Protection Against Genetic Discrimination Act
C-65 Support for Canadians with Print Disabilities Act
C-64 Georges Bank Protection Act
C-62 Safer Vehicles for Canadians Act
C-61 Lake Superior National Marine Conservation Area Act
Two high-profile justice bills, C-53 the "Life Means Life Act," related to criminal sentencing, and C-60, the "Removal of Serious Foreign Criminals Act," are also dead. They were introduced in March and May respectively, but the Tories abandoned them by not referring them to committee for study. Now, it's too late.
NDP House Leader Peter Julian told The Canadian Press that the Tories were "scrambling to throw something out" so Prime Minister Stephen Harper has something to say during the election.
Liberal MP Marc Garneau told the news agency that he thinks the Conservatives had to "sort of show Canadians that they're still moving forward with things."
Van Loan told reporters Monday that, despite a terrorist attack and a string of unbalanced budgets, he feels Canadians are better off under a Harper government.
"I think, for Canadians, the important choice for them will be [during this fall's election], whom do they trust to provide the same kind of economic leadership that is necessary for Canada to succeed in what is a very uncertain and difficult global economic environment?" he said. Van Loan said Canada under the Tories has seen average incomes rise, 1.2 million net new jobs since the economic downturn and a country in better financial position than many of its G7 counterparts.
"... Lower taxes and keeping government spending under control has paid off and delivered results," he said.
Van Loan slammed Justin Trudeau for, what he claimed, would be Liberal tax hikes. He did not mention NDP Leader Thomas Mulcair.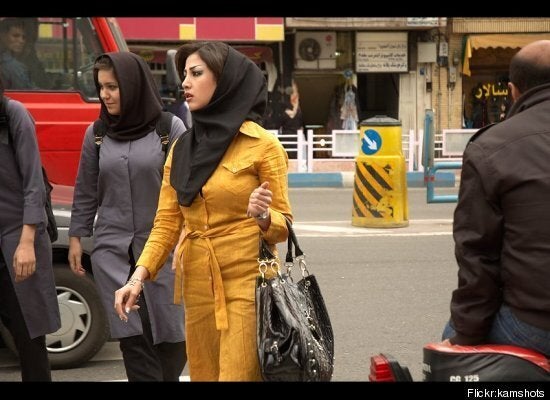 Know Your Veils