 Petite sizes, especially petite-exclusive collections, while growing, are hard to come by. Often seen as something for a very mature market, many petite women avoid them like the plague. However, things are changing, especially with Jeetly, the newest entry to the petite-exclusive market. Founded by 5'1" Jess Jeetly, the small U.K.-based collection of work-appropriate dresses, skirt suits and blouses launched online only this past fall. The collection, which exclusively uses petite models (the two main models are 5'1" and 5'3" respectively), has since gained a following in the U.K., and its pieces have already been seen on several local television personalities. I recently spoke with Mrs. Jeetly on...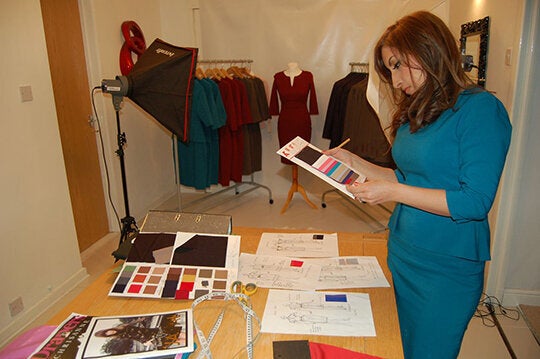 ...why she started Jeetly:
There just aren't many choices available for petite women, and out of what's available, many are shapeless and mature looking or of poor quality. Jeetly, on the other hand is more of a "designer" look with a "London Chic" vibe.
...how her line is different from the competition:
We are not only petite-exclusive, but have limited runs on all our pieces. We post photos of prospective looks, which are then voted on before they're produced.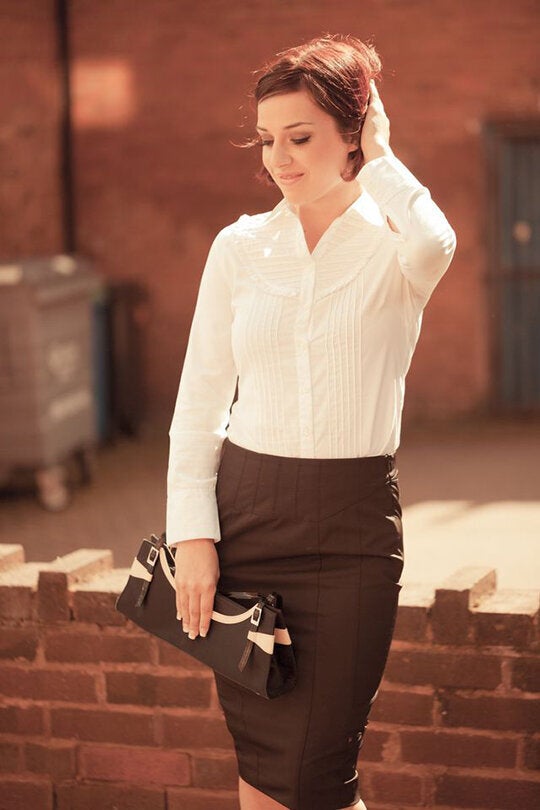 ...why Jeetly has a corporate focus:
It's about need -- for most working women, the largest part of their wardrobe is work-related, so it's important that we fill the void and do it well. Once this is mastered, then we can add, say, casual/weekend wear.
...whether she's faced difficulty marketing a petite-exclusive line:
Definitely. Major "glossies" don't seem to "get" petite sizing. Often, publications show interest at first, but then withdraw when they realize that Jeetly is petite-exclusive. This would not be the case if we were a plus collection. Grading has also been more difficult, which is why it was difficult to find a manufacturer willing to work with us.
We start at a UK 6 (US 2) and go up to size 14 (US 10). Sizes are smaller-fitting, so a UK 6 fits closer to clothes from Asia with the same size label.
...who the typical "Jeetly woman" is:
She's a working woman in the 27-47 age range, typically in a corporate environment. She is confident, classy and chic, working in senior levels so she's more likely to dress in feminine styles and bold colours other than the standard black, brown and greys.
...which celebrity she'd like to dress:
Either Reese Witherspoon or Eva Longoria -- especially Eva. However, we prefer to dress "real" women!
...where she'd like to be in five or 10 years:
To be a globally-known petite-exclusive brand. We would definitely look to expand our collection into other sectors of womenswear and accessories, and expand our multichannel retail strategy to include a few brick and mortar stores and concessions but our main focus will be the online business.
Image Credits: First two images courtesy of Jess Jeetly. Third image by author.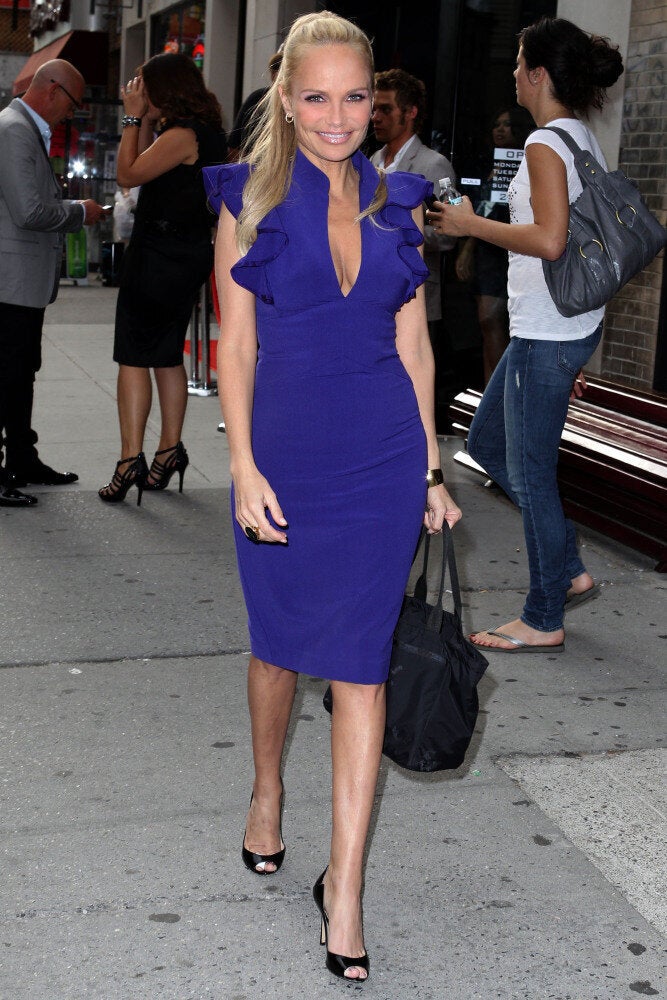 Short Celebrity Style (PHOTOS)