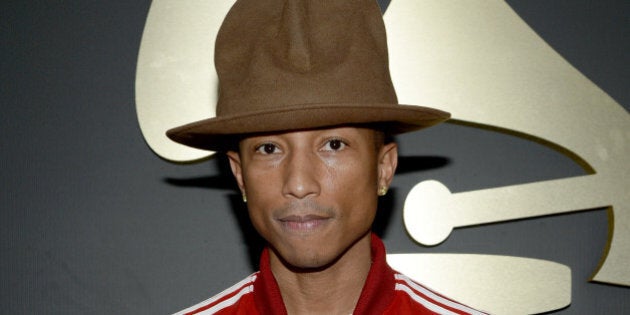 Pharrell Williams is never afraid to push fashion -- and music -- boundaries, which is why we were pleasantly surprised when he showed up at The 56th Grammy Awards red carpet wearing an outfit inspired by...Canada?
Pharrell wore a large hat that is reminiscent of Canada's very own Royal Canadian Mounted Police, his red and white (leather?) Adidas jacket definitely sealed the deal, eh? The Mountie hat is such a hit, with so much personality, it already has its very own Twitter account.
But if anyone can pull of a hipster mountie it's Pharrell Williams, who as far as we're concerned can only Do-Right.