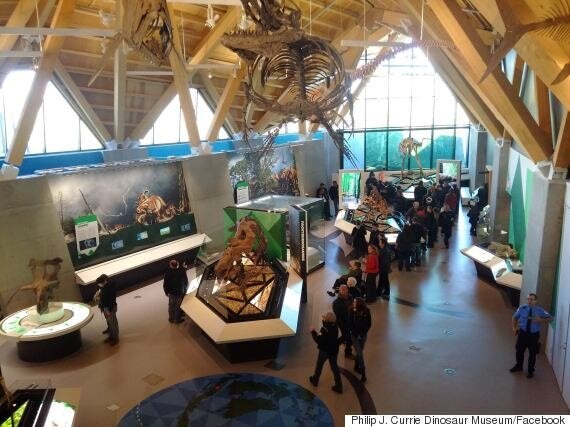 Move over Royal Tyrell, there's a new dino museum on the block.
This new museum complex may not be in a major urban area, but its location was strategically chosen: it's the spot where the horned dinosaur Pachyrhinosaurus lakustai once thrived. The futuristic-looking facility, designed by Toronto-based Teeple Architects, looks to the past as it showcases findings from the proximate Pipestone Creek bone-bed, one Earth's largest accumulations of dinosaur bones, and details the intricacies of paleontology through its interactive "Fossil Lab."
The museum placed seventh on the list, alongside other prestigious institutions including London's new Tate Modern and Singapore's National Gallery.
It was the only Canadian museum to make the cut on the magazine's list.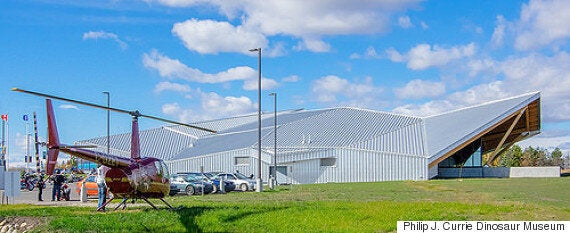 The Philip J. Currie Dinosaur Museum is located on a hotbed of dinosaur fossils in northern Alberta. (Photo: Louis Gabriel Kéroack/Flickr)
It's the eighth award the$34-million museum has received since it opened in September.
The museum, which sits on a 10-acre complex west of Grande Prairie is named after Canadian paleontologist Dr. Philip Currie — one of the inspirations behind Sam Neill's character in the movie "Jurassic Park."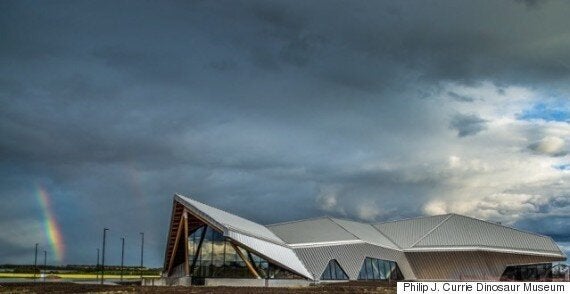 The museum's design was inspired by a paleontology dig. (Photo: Philip J. Currie Museum)
The Currie's opening created a second major destination for Alberta dino tourists. For years, Drumheller's Royal Tyrell Museum was the only place to learn about the region's 360-million-year-old paleontologic history.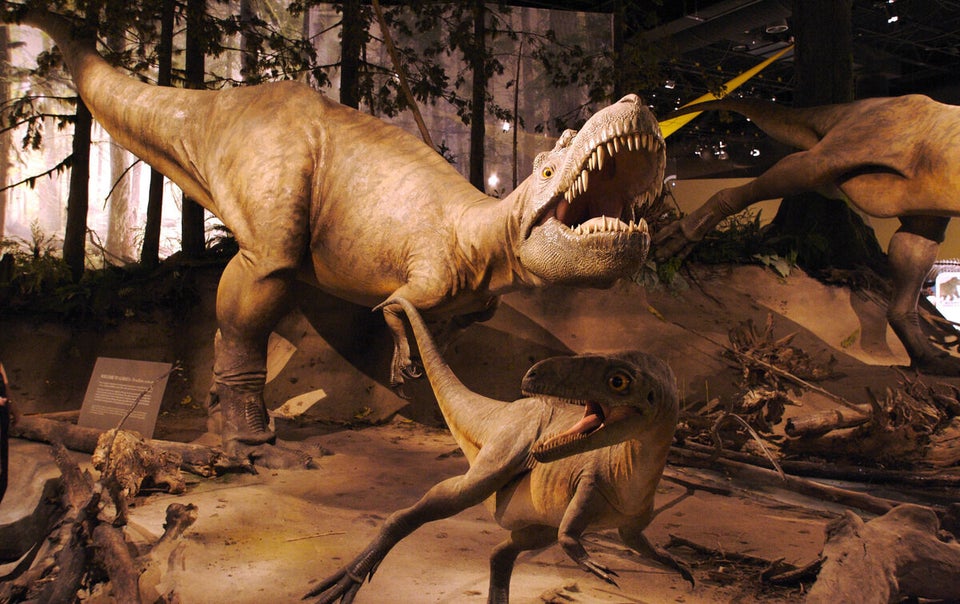 Dinosaurs That Roamed Canada
Popular in the Community