The Internet is a mystical place. We all know that. It has made mere mortals viral sensations and average Joes overnight successes. And for one retiree, the Internet worked its magic in granting him a fashionable wish.
Seven months ago, after the company he worked for went bankrupt, a 60-year-old Parisian man by the name of Phillipe Dumas, a former location and unit manager in the French film industry, gained fame after a Reddit post including photos of him began circulating on the web. Strangely enough, Dumas told The Huffington Post that these photos were not actually uploaded by him.
In an interview with HuffPost France, Dumas noted that the post has indeed helped him gain fame, as he has since been signed to a whopping six modelling and talent agencies, and has taken part in a number of photoshoots and campaigns, including a commercial for Joop! Homme.
"My career as a senior model is young but it starts well. I have great expectations," Dumas said in an interview with Style Aria.
Dumas credits much of his thriving modelling career to his beard, which he decided to grow longer once he hit retirement.
"Fortunately new faces on the modelling market are very welcome and my beard was a plus since it is very trendy in Europe at the moment."
And if you think Dumas can't keep up with all the young models on set, you just thought wrong.
"Very often, thanks to my job, I am surrounded by young people either on a movie set or a shoot," Philippe tells Style Aria. "At my great surprise most of the time they compliment my look and ask for a selfie with me. Finally I keep thinking that getting older is not such a bad thing."
And there you have it people, the Internet truly is a fairy godmother that can make all your dreams come true.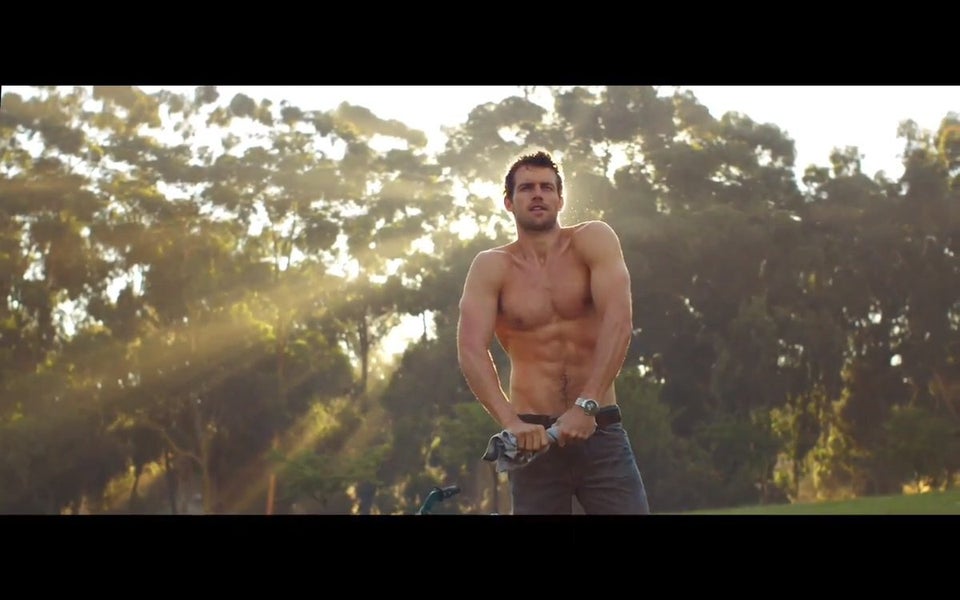 Mmm, Male Models!