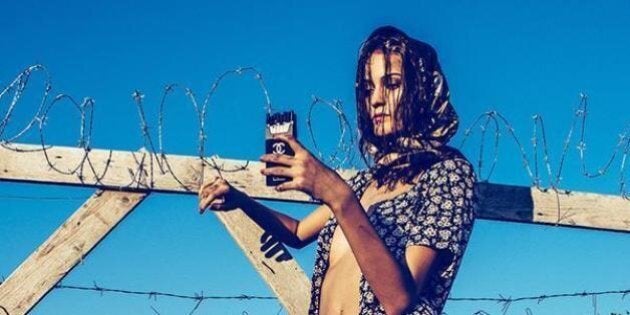 Inspired by the ongoing refugee crisis in Europe, "Der Migrant" features model Monka Jablonczky depicting a very well-dressed migrant. One image shows Monka taking a selfie with a phone displaying a Chanel cigarette phone case, while another shows her wearing a Rihanna T-shirt and holding a handbag that resembles a Louis Vuitton. Other photos show Jabloncsky trying to escape the grasp of an officer, one of which shows a hint of her bust.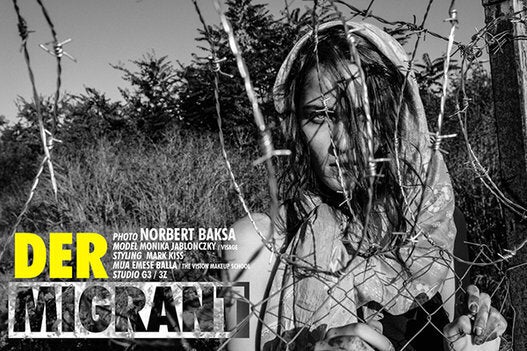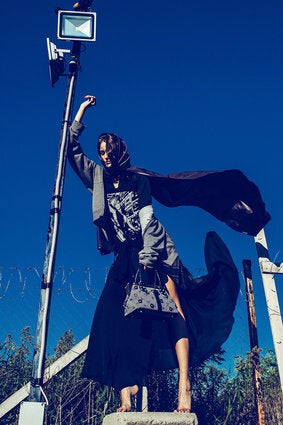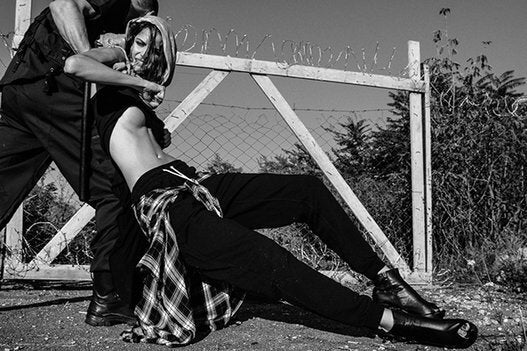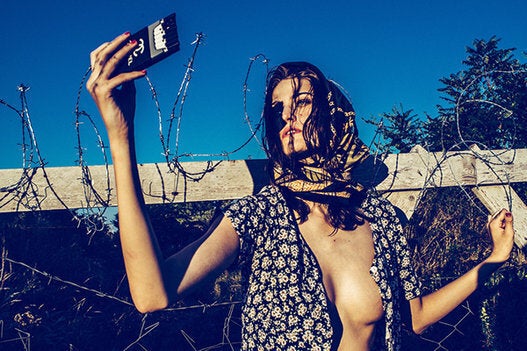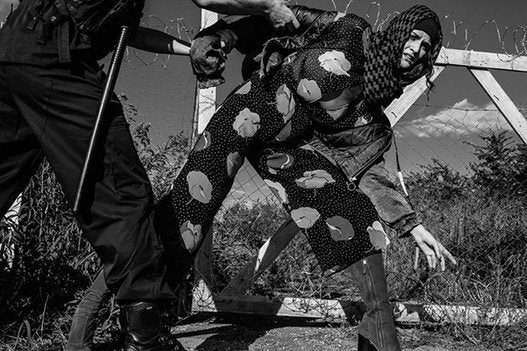 One user even compared Baska to Derek Zoolander.
"This is exactly what we wanted to picture: You see a suffering woman, who is also beautiful and, despite her situation, has some high quality pieces of outfit and [a] smartphone," he writes.
He finished off by writing, " To people who said I am stupid, I can only say they should examine the problem from different angles, all the more that they do not live in Hungary, so they do not experience it first hand."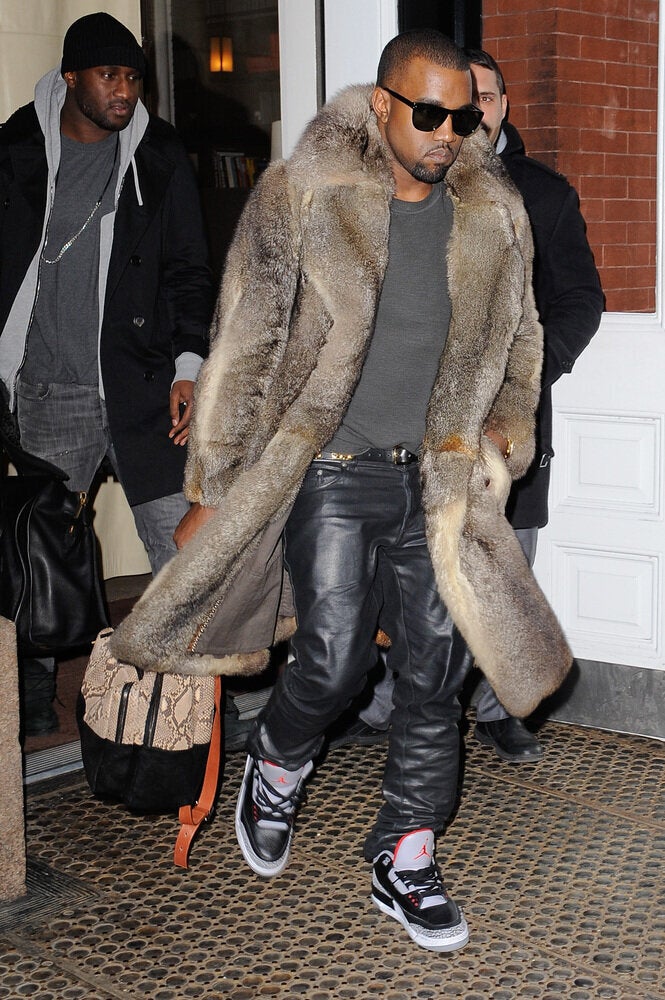 Craziest Fashion Controversies & Feuds
Popular in the Community