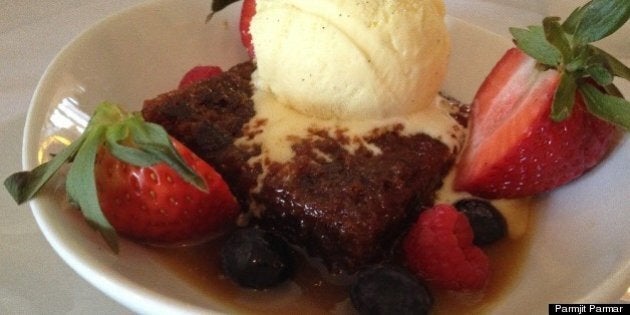 When visiting any of the premier Ontario resorts for a weekend getaway, you are likely looking to eat great food, take a dip, and experience the top spa treatment. If you're also looking for beautiful vistas and pristine golf courses, then the Briars Resort and Spa is the perfect place.
After recently visiting there for a landscape photography workshop (April 12-14 2013), I was in awe how beautiful the resort looked -- all part of the stunning vistas that exist in Ontario.
The photography workshop was led by local photographers: Neil Kinnear and Lesley Chung. The property has been in the Sibbald family for over 150 years. Only an hour away from Toronto, the resort was a treat to experience. With over 200 acres of property, surrounded by tall pines, Lake Simcoe, a golf course, and hiking trails, I knew I was in for quite a full weekend.
The weekend started off Friday night with wine and cheese, hosted by Andrew Sibbald in the Manor House library. Over glasses of wine, Kinnear and Chung regaled the group with travel photography stories and outlined what was in store for the next day. The two couples joining the class were seasoned travelers, talented photographers, and also from the Toronto vicinity.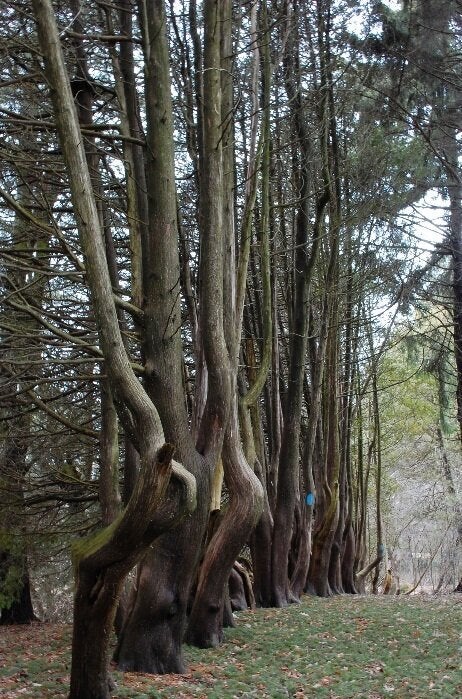 Landscape Photography Workshop at the Briars Resort and Spa
The next morning over a hearty breakfast we looked over the program for the day and were given a visual tour of some great photography shots from Neil while he pointed out tips to capture the ideal photos.
Neil explained that lighting is probably the single most important aspect of photography whether your shooting during cloudy, shady, or sunny days.
The day was somewhat overcast, so we adjusted our camera settings for the right aperture and ISO dial for a cloudy day.
He also stressed that no matter what you may have learned previously, you have to follow the "rule of thirds." Think of your image by breaking down into thirds, both horizontally and vertically.
With a head full of information and a stomach filled with a delicious breakfast of eggs and French toast and copious amounts of coffee, we headed out onto the property to start our practice shots.
Walking around the well-groomed grounds, we shot anything in our eye-line, trying to factor in framing, composition, lighting, and depth of field. Most of us fared well, but the proof of our labours would be in the afternoon review and Photoshop editing.
No resort experience is complete without having a few good meals. Lunch and dinner featured an assortment of menu options. The lunch menu features salads, fish, burgers and an assortment of full meals ranging from pastas to steaks. I chose the grilled chili-spiced chicken breast with polenta fries, chipotle tomato sauce broccolini, and butternut squash. Although skeptical at first, I was surprised at how delicious my entrée was. Neil, our fearless workout leader remarked on how good his choice of beef and mushroom boxty [Irish potato pancake, if you are just like me and have never heard of the term before], pearl onions thyme, and Guinness reduction broccolini and butternut squash tasted. The wine list is impressive with choices from some of the best Ontario wineries and international lines and selections from local breweries.
After a filling lunch, we ventured back to the workshop area and picked three photos from our shoots to review and edit. I have to say the results were impressive. Barrie, Percy, and Andrew -- my fellow workshop attendees -- had some major talent going on in the photography department. I hoped I had a few good shots to add to the mix.
After a busy day, we concluded the workshop with a final celebration dinner in the dining room and made a toast to our workshop leaders Neil and Lesley. Everyone was gracious to our hosts and we were all very glad to come on the trip. There are so many ways a photo can be taken, but it's up to you to make it a keeper.
More resorts should offer packages where relaxation and learning are blended together. Known as "edutainment" in the hospitality industry, this resort is the perfect blend of both, with an added bonus -- making new friends.
Popular in the Community