Beyonce wasn't the only one who had a fashion fail in 2014.
This year, it seems as if there were countless Photoshop disasters that got Twitter (and the rest of the web) up in arms. And thank goodness for that: not only did these Photoshop fails get us talking about the unrealistic standards of beauty in the media, but we also held companies accountable for their hurtful actions.
With that in mind, here are the top Photoshop fails that made us cringe in 2014:
Target's Skinnygirl Ad Removes Parts Of Model's Body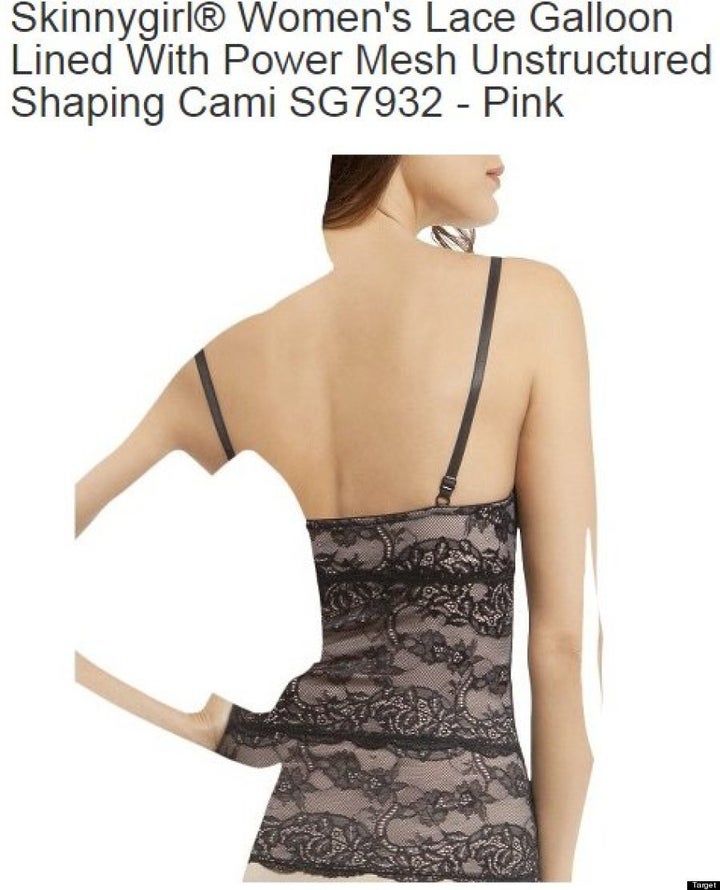 "The bad Photoshop job was obviously accidentally published on Target's website (they have since removed the pic and replaced it with a photo of the model fully intact), as it looks as if the retoucher was a four-year-old who was having a little too much fun with the eraser tool. Seriously, huge parts of her arms, waist and back are missing! A whole hand is gone! Why is part of her butt missing?"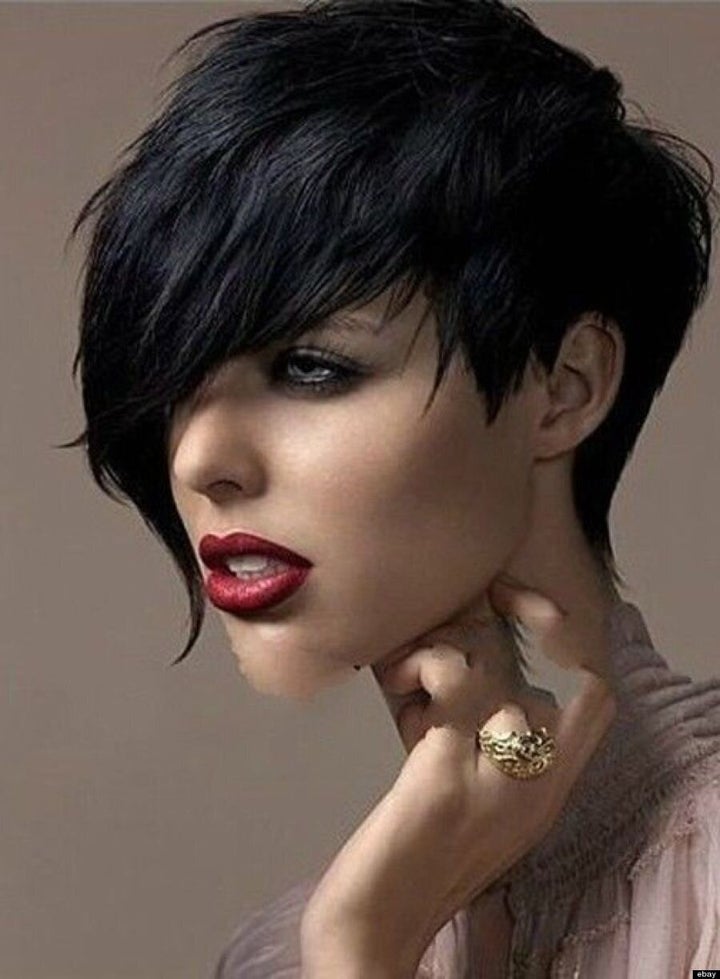 "First off, what is up with that chin? That chin is troubling. Secondly: why do the fingers look like that? They're missing parts! And blurry! Is that's what's in now? We're getting too old for this."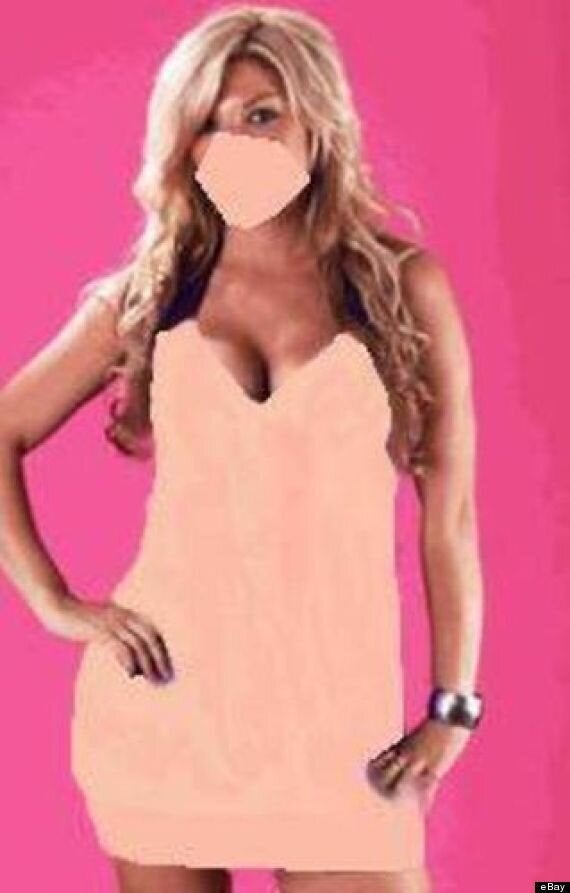 "The photo attached to the listing just showed a model with pink paint over her face and torso. The quality of the work just left us impressed that she didn't have her hands coloured over."
Model Slams Retailer For Photoshopping Her Body
"The 23-year-old took the company to task on Instagram by posting a before-and-after pic of the photo, which showed the gorgeous woman noticeably slimmed down in the Photoshopped version. Not only is the model's stomach flattened, but her legs and thighs appear to be slimmed down too."
Model Turned Into Jessica Rabbit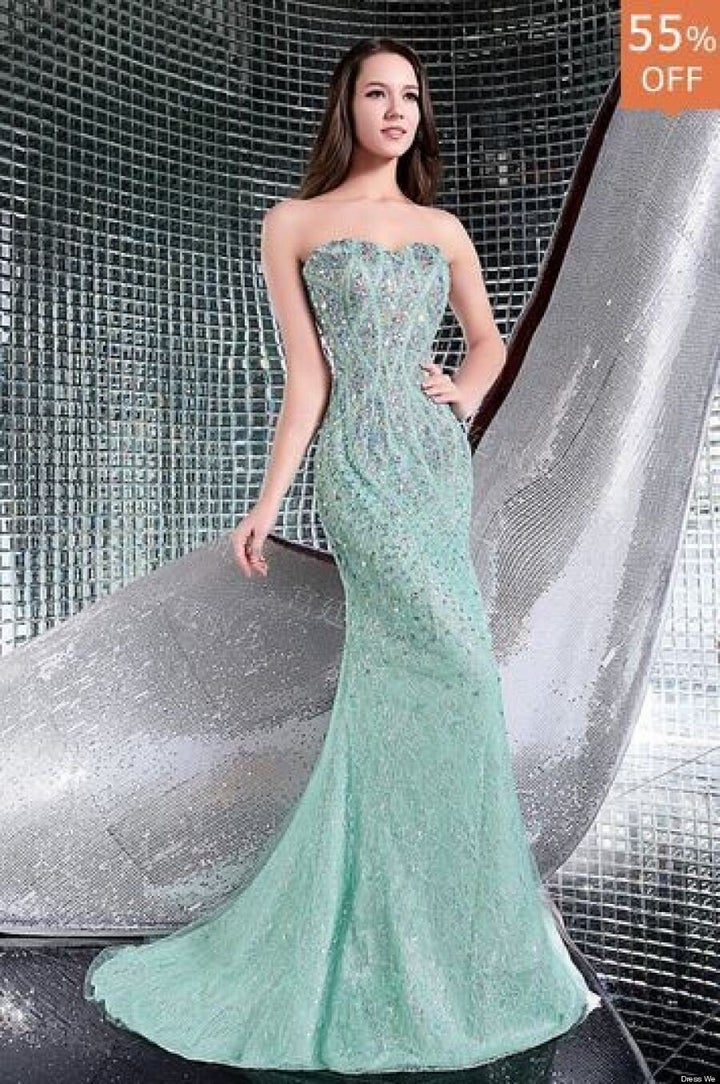 "The woman's right arm subtly extends into the curve of her side proving that this ideal body type is harder to obtain than it looks."
Ann Taylor Loft Removes Part Of Model's Waist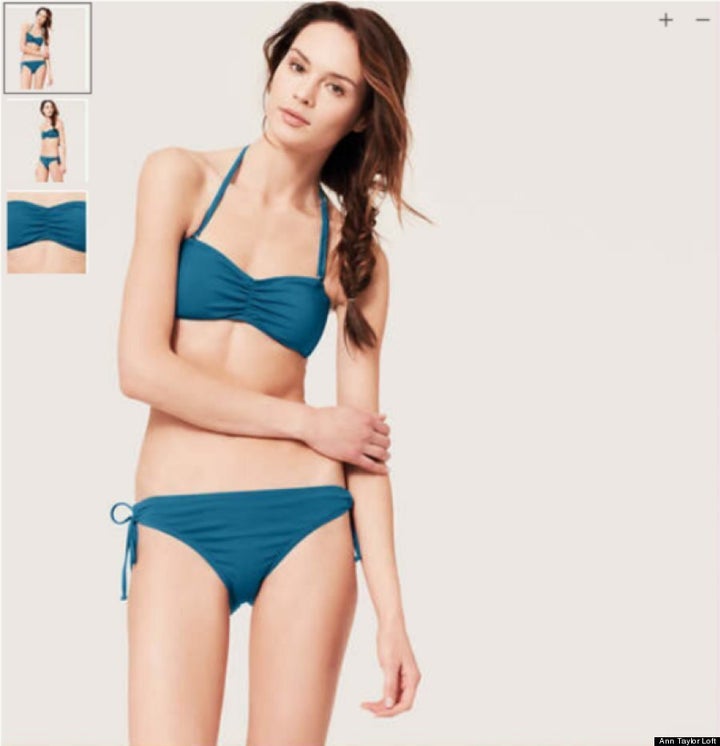 "In the photo (which has since been removed), the young (and quite thin) woman poses with an arm over her stomach, and while her hips are all there, a part of her waist is completely removed!!"
Fashion Ad Drastically Alters Model's Waist

"Well, at least they didn't put in thigh gap, right?"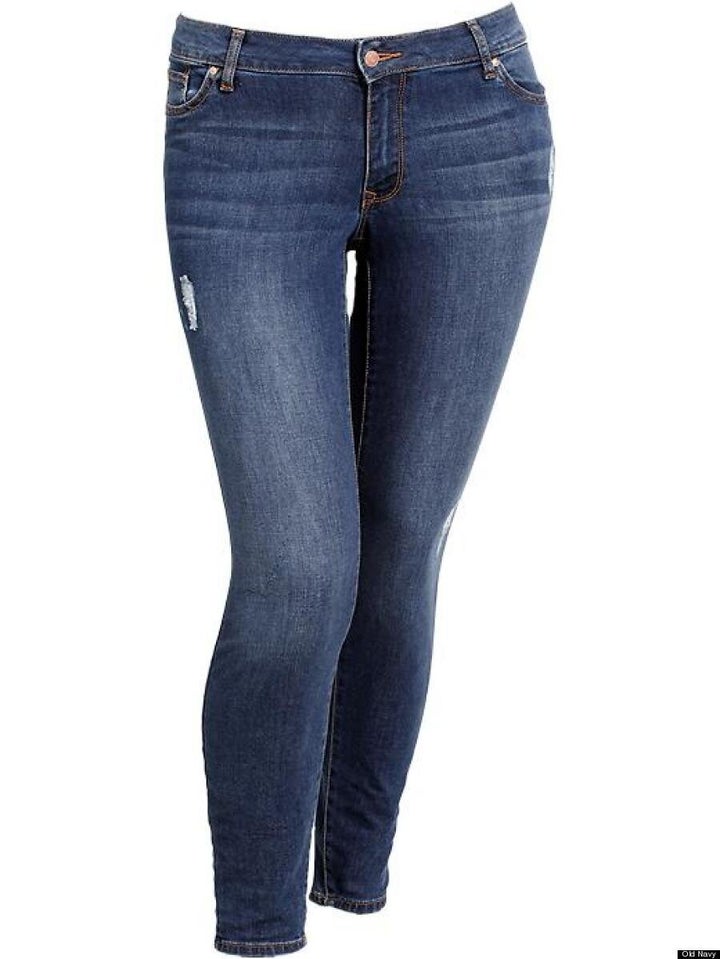 "While of course there are women who have thigh gap, not every woman does, and by making it seem as if every woman should have thigh gap is a dangerous precedent to set: it makes women think they need to have a different shape than the one they have."
Target Removes Model's Inner Thighs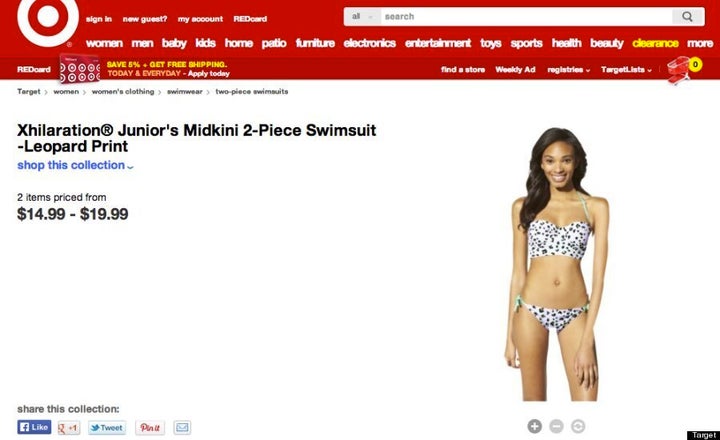 "What's even more disturbing is the fact that this swimsuit was being marketed to young girls in their junior's line, meaning that teens are being told that this extremely thin girl is the ideal body shape."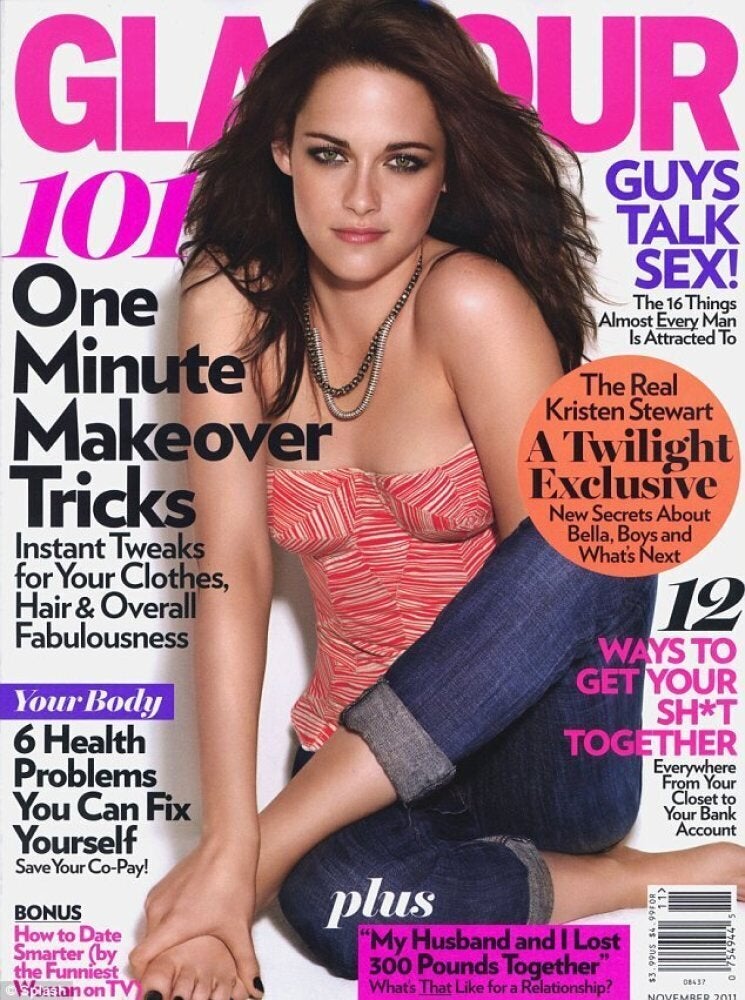 When Photoshop Goes Wrong...