Pierre Karl Peladeau is not a man who is used to playing second fiddle.
In fact, when the media mogul announced his candidacy for the Parti Quebecois Sunday, many pundits wondered if Peladeau would one day seek to replace Pauline Marois as party leader, premier, and maybe even prime minister of an independent Quebec.
But it appears all the talk of sovereignty this week is beginning to take a toll.
At a joint press conference on Thursday, Marois tried to keep the focus on the economy while Peladeau refused to answer questions about Quebec independence.
According to The Canadian Press, most of the reporters' questions were directed at the man known as PKP — not Marois.
When one journalist asked about conflicts of interest related to one of his businesses, Marois decided she would jump in.
"I'll answer this," Marois told Peladeau as she put her hand on his shoulder and moved him aside.
The moment was promptly turned into a GIF that spread like wildfire on social media Thursday afternoon because, well, who doesn't enjoy watching a billionaire get put in his place?
Quebec voters head to the polls on April 7.
With files from The Canadian Press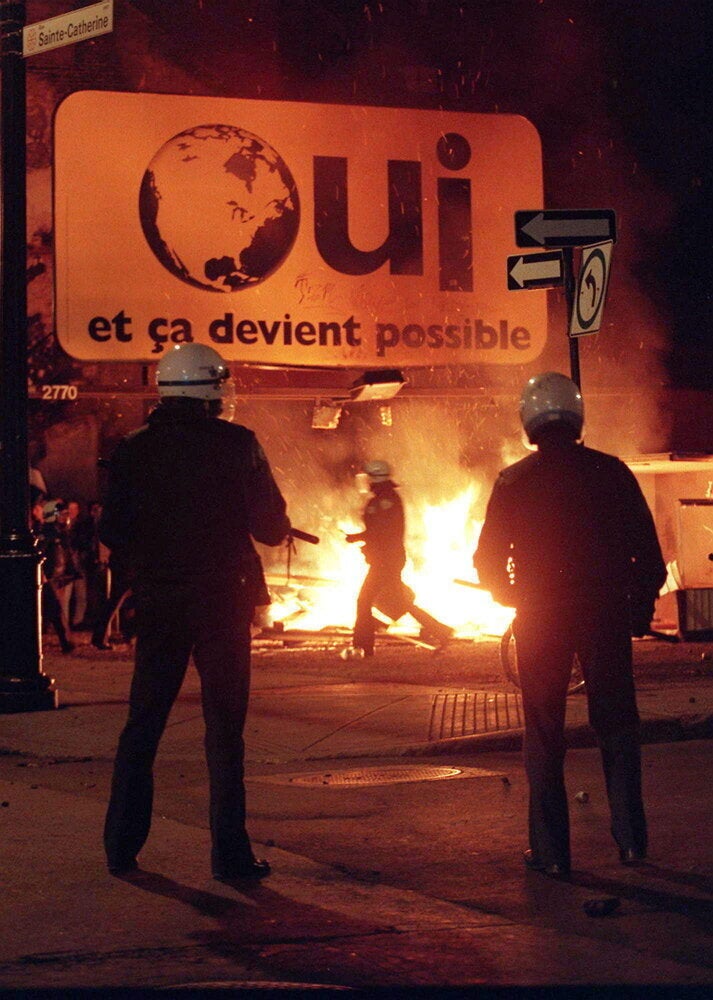 FLASHBACK: The 1995 Quebec Referendum
Popular in the Community