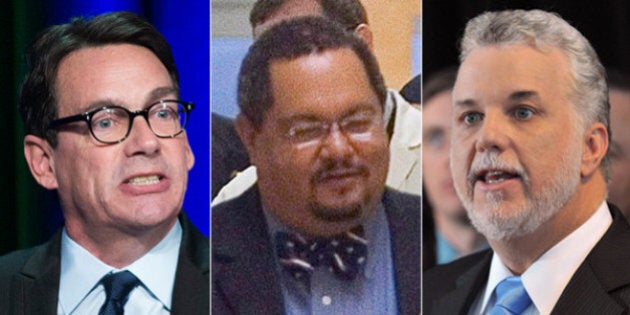 Arthur Porter, a former colleague of Quebec Premier Philippe Couillard, reportedly died Wednesday in a Panama hospital as he fought extradition to Canada to face fraud charges.
And the leader of the opposition Parti Quebecois wasted little time highlighting their association.
Porter, a former head of the McGill University Health Centre (MUHC), had been accused of taking $22.5 million in bribes after awarding a hospital contract to engineering company SNC-Lavalin.
Pierre-Karl Péladeau, leader of the opposition Parti Quebecois, offered some sarcastic condolences over Porter's death in a Facebook post on Thursday.
In the post, Peladeau said, "Mr. Premier, like many others, I offer you my sympathies over the death of your former associate Dr. Arthur Porter."
Péladeau then wrote, "For more information on this friendship, check out the following Google page."
Couillard was criticized for his ties to Porter during last year's provincial election, but said their business never took off, CBC News reported.
Porter frequently described Couillard as a good friend, telling his biographer that they had a close relationship. Couillard and Porter served together on the federal Security Intelligence Review Committee, and Couillard said at a 2011 conference that he and Porter were "excellent friends, very close friends," the National Post reported.
A statement from Couillard's office said people could draw their own conclusions about Péladeau's comments, Le Journal de Quebec reported.
Earlier in the day, Couillard said that Porter's death was a sad end to a sad story.
Porter's biographer announced his death on Canada Day, but Quebec authorities are looking for proof before they officially close the case, The Canadian Press reported.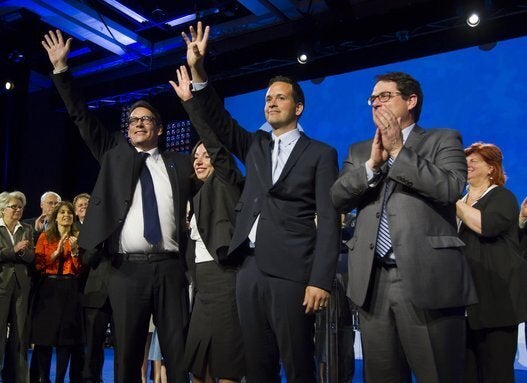 Pierre Karl Peladeau Elected Leader Of Parti Quebecois