Only Pierre Karl Péladeau can save our Quebec culture. It may sound pretentious, even presumptuous. Nonetheless, it's the truth. With today's revolution in consumption patterns prompted by the Internet, it becomes difficult to apply the Copyright. And at a time when only Internet service providers (ISPs) rake in huge profits from the culture that travels across their wires, via their antennas, only the Canadian Radio-television and Telecommunications Commission (CRTC) has the power to force them to contribute to the production of arts and culture.
Our cultural testes... in Harper's hands
Copyright and telecommunications, both of federal jurisdiction, are the "testicles of our Quebec culture". It's through them that we can enable our culture to reproduce and regenerate. Yet, without the possibility of exercising one's copyright to sell his or her work, without accessing a part of the profits from the telecoms that transmit our culture, this same culture is sentenced to coming from voluntary work, or to disappear, through funding cuts.
So why is it that only Pierre Karl Péladeau can change this? Because he owns the majority of Quebecor shares, parent company of Internet service provider Vidéotron.
The ADISQ, the SOCAN and many other players in the music industry have attempted to convince federal and judicial authorities to give them legal force to access their fair share of the service providers' earnings. To no avail. History has taught us that Harper chose to render ISPs untouchable, protected by the Copyright Amendment Act (29TH JUNE, 2012, BILL C-11).
When it is hopeless to try to "force" ISPs to share their wealth with the creators of the zeros and ones that surf their waves, the only thing left to do is to take coercive measures.
The solution, in my opinion, is one of "marketing", not legal proceedings.
The creation of an investment fund for digital culture
In my opinion, the first Canadian ISP that would successfully create -- on a voluntary basis -- an investment fund for digital culture and contribute a small percentage of its profits would have a considerable marketing advantage on its competitors. This ISP would be commended by artists everywhere, Francos and Anglos alike, without fail. Concerned consumers wishing to contribute to the writing and rewriting of their culture would now have a good opportunity to do so. Haven't you ever heard some saying "I still buy CD's to support the artist"? And if the fact of becoming a Vidéotron customer would enable a consumer to make a tacit gesture towards contributing to the culture he or she is in fact consuming?
Compared to Vidéotron's current advertising budget, such a strategy would launch positive word-of-mouth across Canada, perhaps across the world. This social communication movement would exceed traditional telecom advertising campaigns. Xavier Niel, founder of Free.fr, grasped this concept well by proclaiming to be the "Robin Hood of telecoms"; when a business decision defends what is just and fair for the consumer and promotes the greater good, it can only go a long way. Today, Free.fr is France's most interesting ISP for investors because of its tremendous growth.
Okay, if PKP took a step in this direction, he would unequivocally create a rise in market shares for Quebecor. For the same price, it would be useless for consumers to consider going with Bell, Telus or Rogers, because it would be culturally and socially ineffective.
The world is changing and PKP could become a world leader as a sustainable business model for telecoms and content creators.
PKP, potential historical figure
Of course, to achieve control of our authors' rights and our telecommunications, sovereignty would be essential. However, studies have shown that young people are no longer interested in this option. Yet, at a time when the Harper government holds the power of life or death over our culture, only PKP can put in place a drawback system in favour of the cultural industry that allows him to make a pretty good living.
Before becoming Prime Minister to a province without testicles (culturally speaking), PKP holds the power to change things, to fertilise our cultural soil. After, it will be too late. Once his shares in Quebecor are sold, even if he's at the head of the government, that window of opportunity will close forever for him.
I therefore challenge Pierre Karl Péladeau to leave his reign at the head of Quebecor holding his head high; and to make a gesture towards the greater good and the safeguarding of our culture. If he takes the first step, the other ISPs in Quebec, in Canada and one day in the rest of the world won't have a choice but to follow. And our culture, creator of zeros and ones, that always needs "faster download speed", would see a fair return of the favour. And, just like René Lévesque, Pierre Karl Péladeau would go down in history for a good reason... because of a visionary move.
Alain Brunet, journalist, published in 2003 a book titled "Le disque ne tourne pas rond" (literally "the record is not spinning correctly" or "something is askew"). In his book, which I am paraphrasing here, the ultra visionary author predicted that record labels would one day, sooner or later, belong to the telecommunication companies, because they would be the only ones to really make any money in the consumption chain from digital content today.
In my opinion, this scenario, more and more realistic in this day and age, would not be desirable. It would lead to content supply becoming so concentrated that it would invariably harm cultural diversity, to the detriment of our Quebec culture, a distinct minority in North America.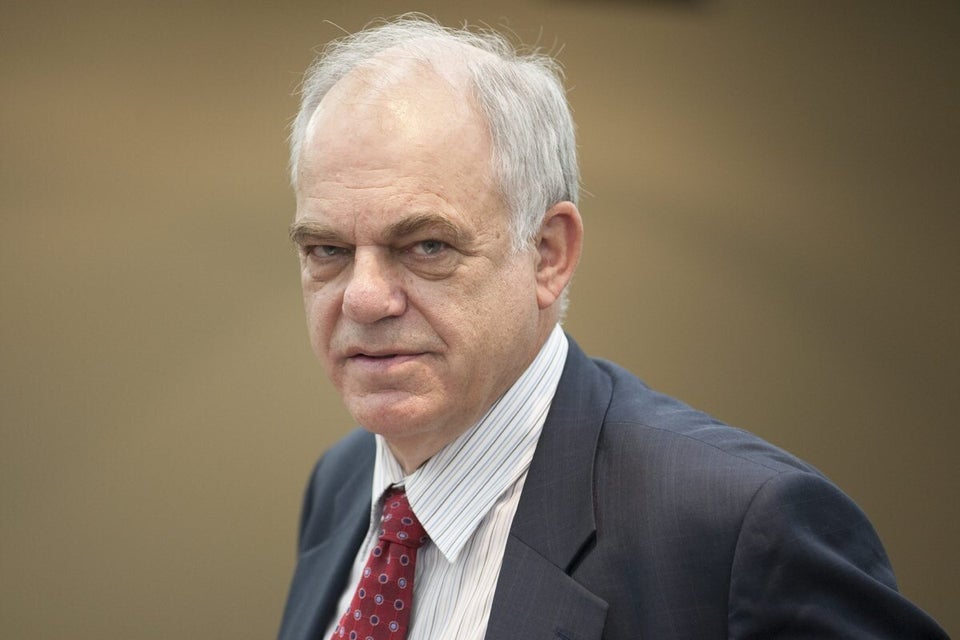 Sun News History
Popular in the Community