The 34-year-old scrappy, Ottawa-area Conservative MP, who isn't known for his diplomatic and conciliatory tone, is expected to get a promotion early this week, several sources tell The Huffington Post Canada.
Poilievre's appointment may not jibe with what political observers have suggested would be a cabinet "refresh," a change in tone and tactic.
"This government has been characterized by demonization of opponents and a refusal to engage in evidence for policy decisions, and I don't think that a more prominent position for Pierre changes any of that," Matthew Mendelsohn, the director of the Mowat Centre at the University of Toronto told HuffPost.
This week's cabinet shuffle will change some chairs around but it is unlikely to offer the breath of fresh air some observers may have wanted.
Key positions at Finance (Minister Jim Flaherty), Foreign Affairs (Minister John Baird) and Treasury Board (Minister Tony Clement) are not changing, HuffPost has learned.
New faces and secondary ministerial changes are unlikely to matter much, Mendelsohn said, because the boss at the top remains the same.
"I think that the cabinet shuffle is not that important," he said. "The tone is set by the prime minister, the tone is not set by junior level cabinet ministers."
Policy changes — if they happen — will occur in an upcoming Speech from the Throne and the budget, Mendelsohn said.
Government sources say their message around sound economic management, and Harper as the leader most trusted to manage that file, continues to be the Tories' strength and Canadians shouldn't expect too much tinkering with the formula.
"We won't be re-inventing the wheel," a source said.
There may be some new policy focus but it will continue to be around key themes the government views as its strengths.
"The primary motivation for the cabinet shuffle isn't change, it is getting ready for the next election and if the prime minister has his way that next election is going to be focused on jobs and the economy, so there is no need to change that core team," said Conservative strategist Will Stewart, a principal with the government relations firm Ensight.
STORY CONTINUES AFTER SLIDESHOW
Here's a look at what could happen in the upcoming cabinet shuffle.
(Disclosure: We do not guarantee accurate results, just informed speculation.)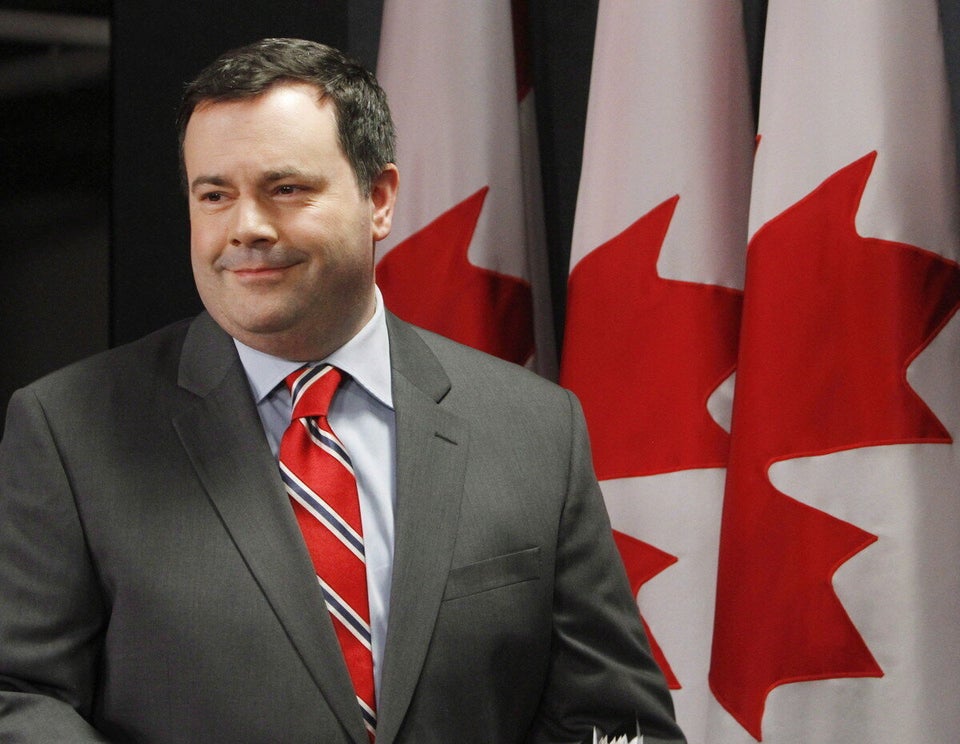 Cabinet Shuffle Speculation
Stewart said he believes a few new players with fresh ideas and new perspectives might help bring in some change the public is asking for while maintaining experienced ministers in important portfolios.
University of Ottawa political scientist Robert Asselin, an advisor to Liberal Leader Justin Trudeau, told HuffPost that cabinet changes won't by themselves lead to change.
He said Poilievre's promotion, however, was the worst thing that could happen.
"If someone like (Calgary MP Michelle) Rempel comes up I think it would send a very good message because she's obviously smart, she can say what she thinks, but unfortunately if they send someone like Poilievre and they reward an attack dog and someone who spins and has no views of his own, I think it just re-enforces the spokesperson paradigm that being a minister you don't take decisions, you just go on TV and say whatever PMO (Prime Minister's Office) tells you to say," Asselin said.
Ministers are just "comms people in their own department," he added, and any changes are cosmetic because it will still be the same government and the same PM.
Poilievre, a former aide to Stockwell Day, was first elected to represent Nepean—Carleton in 2004. He served two years as the parliamentary secretary to the prime minister and is currently the parliamentary secretary to the Transport Minister Denis Lebel.
He also mocked Trudeau's reaction to the Boston bombings, after the Liberal leader mused on TV it was time to think about the root causes of terrorism, by saying it wasn't time for questioning, as "the root causes of terrorism is terrorists."
Poilievre, a hard-working constituency MP who apparently responds to the nickname "Skippy," has pushed to make "unionism" voluntary. His website is full of quotable Poilievre sayings such as "Canada was built on freedom not freebies" and "Government cannot give anything, without first taking it away."
Popular in the Community