A Tory MP says Harper's chief of staff was just protecting taxpayers when he wrote embattled Sen. Mike Duffy a personal cheque for $90,000.
"Because we didn't believe taxpayers should have to pay the cost and Mr. Duffy was not in a position to pay them himself," Poilievre said.
"So what we have here is that Nigel Wright did an exceptionally honourable thing. He reached in to his own resources, wrote a personal cheque out of his own bank account to cover the costs of these ineligible expenses and to protect taxpayers."
Poilievre said Harper was unaware of Wright's decision and argued repeatedly the PM's right-hand man was simply trying to ensure taxpayers wouldn't be "on the hook."
But Poilievre's use of the term "we" set off alarm bells for fellow panelist Craig Scott, NDP critic for democratic and parliamentary reform.
Scott said it isn't plausible Harper wouldn't know about Wright's decision and is calling for an independent adviser similar to the Mulroney-Schreiber affair.
"I think this goes really, really deep," Scott said. "The idea that the prime minister wouldn't know this sort of defies logic."
Liberal deputy leader Ralph Goodale expressed similar sentiments and said Duffy was given special treatment that may have crossed the line.
"This just doesn't pass the smell test," Goodale said.
Poilievre didn't stray far from talking points, though, repeatedly saying that Wright's motivation was only to protect taxpayers by paying back Duffy's expenses as quickly as possible. The senator, Poilievre said, was not in a position to repay the money.
But Solomon challenged the Tory MP as to why the deal was kept secret.
"Your whole government came to power on transparency," Solomon said. "Is it transparent for a multimillionaire who's the chief of staff of the prime minister to be writing cheques for ineligible expenses, not telling anyone about it... is that protecting taxpayers or not?"
Poilievre then pivoted to an attack on Liberals, saying he found it ironic that scandals in the "Liberal era" involved "senior Liberals taking public money," while this case involved a staffer giving his own money in the interest of taxpayers.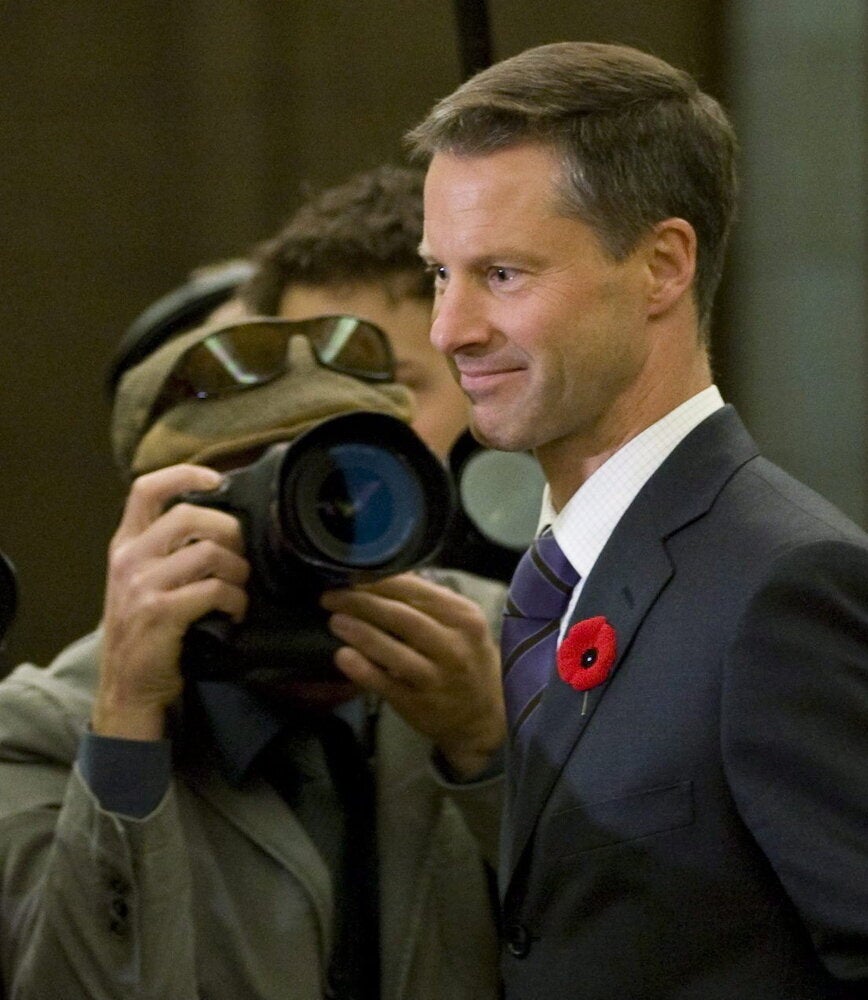 6 Things To Know About Nigel Wright
Popular in the Community