The controversial MP with a reputation as a Conservative attack dog was named Minister of State for Democratic Reform this week.
An NDP media release on Tuesday took direct aim at the ambitious, 34-year-old Tory, who rose frequently in the House last parliamentary session to defend the government in the midst of the Wright-Duffy scandal.
"Forget about competence or working with other parties –- to become a minister for Stephen Harper, you must leave the truth behind and embrace mean-spirited attacks," it reads.
The release catalogued Poilievre's "gaffes and low-ball attacks" since he first won the Ottawa-area riding of Nepean-Carlton in 2004 and even included a link to a YouTube clip from several years ago that appears to show the MP swearing during a committee meeting.
The NDP also resurfaced two other embarrassing incidents from Poilievre's past.
In 2008, Poilievre apologized in the House of Commons for telling an Ottawa radio station that former residential school students needed a stronger work ethic.
"My view is that we need to engender the values of hard work and independence and self-reliance," he said. "That's the solution in the long run — more money will not solve it."
His remarks came just hours before Harper made an emotional apology to victims of the residential school program.
The NDP did not include the moment in 2009 when Poilievre used the term "tar baby" during question period. Poilievre was mocking what he saw as then-Liberal Leader Michael Ignatieff's attempts to distance himself from the carbon tax policy promoted by Stéphane Dion.
Poilievre said he was unaware about the racial undertones of the term, and knew it only as a difficult problem or issue that sticks.
While an opposition party going after a junior minister so directly may seem odd, they weren't alone in their criticism.
Sun News' Warren Kinsella lambasted Poilievre as a "pipsqueak" unworthy of cabinet in a column on Monday. Kinsella called Poilievre a "disgrace to Parliament" and said his promotion cheapened the entire shuffle.
"Pipsqueak, who Harper actually named minister of state for democratic reform, is in fact one of the most despicable, loathsome politicians to ever grace the national stage," wrote Kinsella. "He is a pestilence made flesh."
HuffPost Canada was first to report on Sunday that Poilievre, who apparently responds to the nickname "Skippy," had earned a spot in Harper's inner circle.
Poilievre told the Ottawa Citizen on Tuesday that making changes in the scandal-plagued Senate will be a top priority in his new portfolio.
"People are demanding action on this because they're angry with the current Senate," he said. "Hopefully we can find a way to make some changes so that this kind of outrage that we've witnessed won't happen again."
Do you think Poilievre may be successful in this role or do you agree with the NDP and Kinsella that he isn't cabinet material? Tell us in the comments below.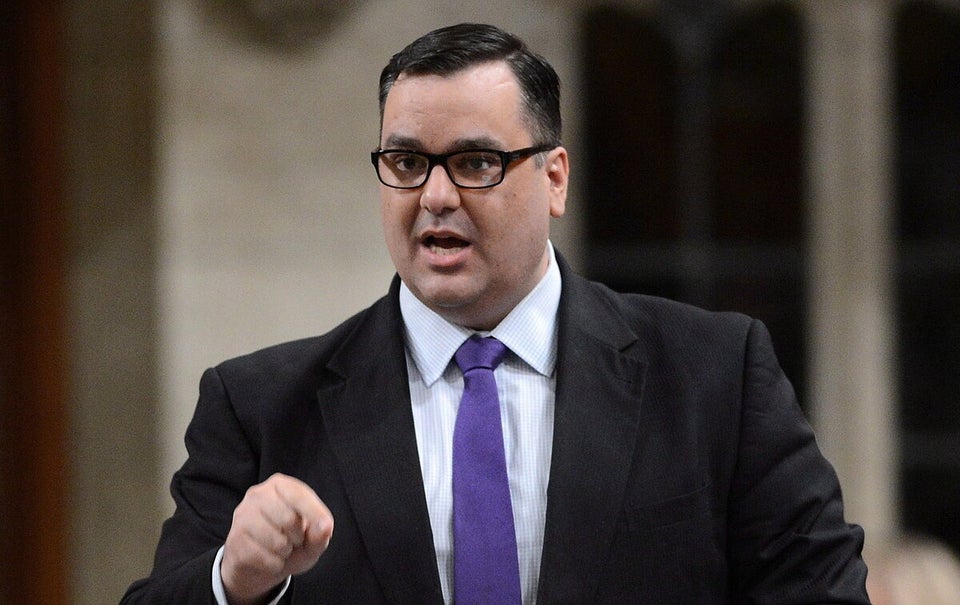 10 Interesting Moves In Cabinet Shuffle
Popular in the Community