A disfigured giant fish named "Pig Nose" has been caught.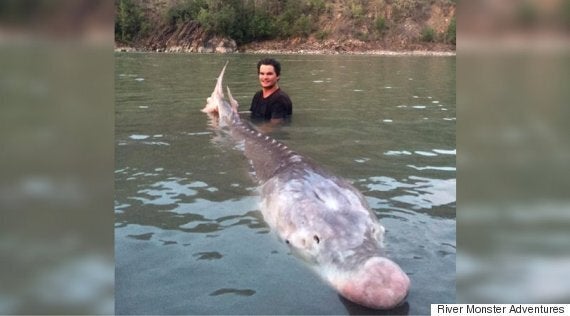 Nick McCabe, 19, poses with "Pig Nose" after the Tuesday-night catch. (Photo: River Monster Adventures)
The 650-pound sturgeon has been known around fishing circles on the Fraser River for years, and on Tuesday, a 19-year-old landed the infamous fish.
"He saw it jump out of water and said, 'I'm going to catch that fish.' He fished in the same spot for four days and caught him," Grumolson told Global News.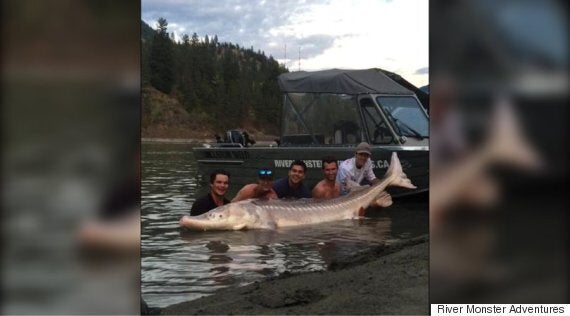 (Photo: River Monster Adventures)
Jennifer Shareski, who works with B.C.'s River Monster Adventures, told The Huffington Post Canada it was a "wild" catch that took hours.
Named for its disfigured snout, the fish is three metres long and decades old.
The company runs catch-and-release sturgeon fishing tours, and enthusiasts are often successful. That said, monsters like Pig Nose are rare. (And mind-boggling.)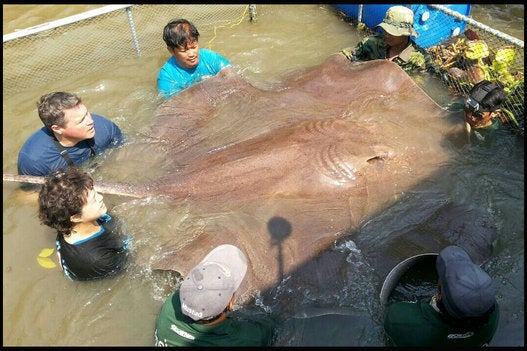 This Might Be The World's Largest Freshwater Fish
Popular in the Community