Most people expect to see elephants on a safari, but for one group of tourists, this was quite the treat.
"I was trying to keep super still in spite of the excitement of the others in the car," Coertze told Caters News Agency.
The calf, thought to be an albino, was seen drinking from a river with its mother.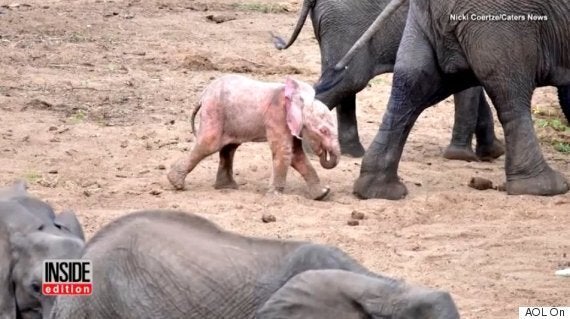 Coertze said he's been visiting the park since his childhood, and has never seen an animal like this.
"I have an idea that this is a once in a lifetime sighting for me."
While albinos are rare among African elephants, this isn't the first time one has been spotted.
Ecologist Dr. Mike Chase told the BBC at the time the sighting was likely the first recorded one in the country.
He said he'd only come across three other references to albino calves, and those were in Kruger National Park.
Chase also acknowledged the elephants may have a hard life in the harsh African sun, which could lead to them going blind or developing skin problems.
Dr. Ian Whyte, a Kruger park specialist in large herbivores, told the South African news site that it's possible they're more common than we think, but many don't survive.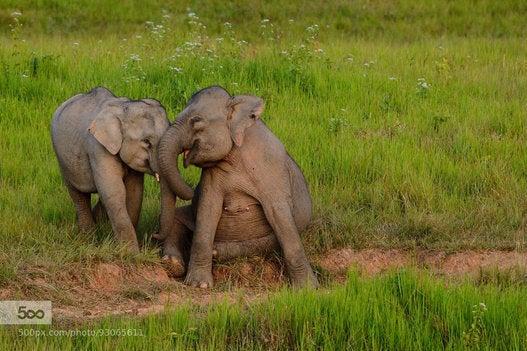 Elegant Elephants
Popular in the Community