Canadian fashion powerhouse Pink Tartan showed a lovely, feminine Spring/Summer 2014 collection that was earning mostly positive raves on Twitter and Instagram but the label's Miley Cyrus-esque undertones left some fashion-lovers a bit cold.
One person wrote on Twitter:
But not everyone was turned off by all the full-frontal action. In fact, some Pink Tartan fans were downright enthusiastic about the lack of pasties.
Another fashion-lover expressed their love for a pretty layered dress, tweeting:
Check out more of the Pink Tartan collection: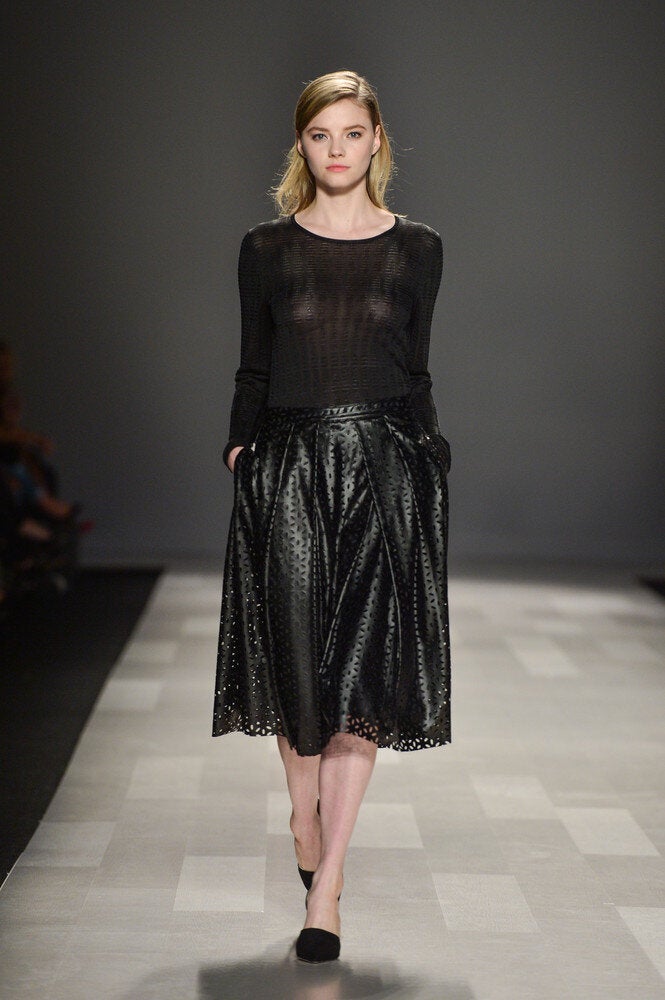 Toronto Fashion Week Spring 2014