An explosive video game that angered B.C. mayors has made waves on the international film circuit.
"Pipe Trouble" became the first video game ever featured at the Cannes Film Festival in May, as part of its "Marche du Film" program that showcases new media, according to a June news release.
The festival website described "Pipe Trouble" as "a new breed of ethical video game," claiming that it "generated a huge amount of media attention when the Oil & Gas Industry influenced conservative media into running a negative smear campaign labeled an 'eco-terrorist, anti-pipeline' game."
In the game, players build their own pipelines, balancing profits with environmental impacts while risking oil spills, community outrage and sabotage.
The game, which was funded by TVO and initially accompanied a documentary about pipelines in B.C.'s Peace River region, was removed from the broadcaster's website after critics slammed its depiction of pipeline bombings, with Dawson Creek Mayor Mike Bernier accusing the developer of capitalizing on a series of explosions that rocked EnCana's pipelines near the B.C. town in 2008 and 2009.
An independent review later found that "Pipe Trouble does not support, glamorize or advocate violence in any way," said a news release.
Developer Alex Jansen said it was fantastic to have the game showcased at Cannes, but he also said the controversy was "incredibly stressful," News1130 reported.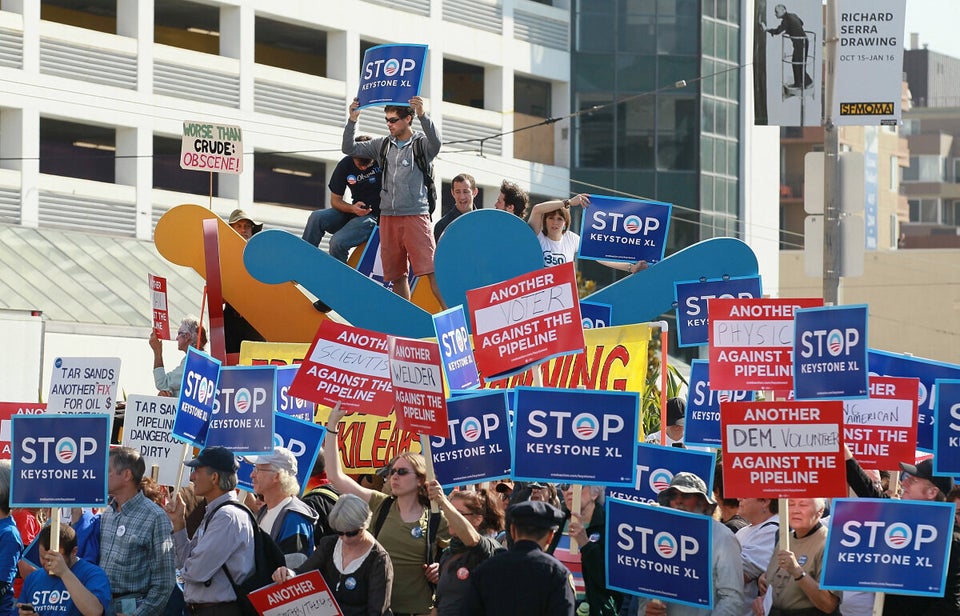 Keystone XL Protests
Popular in the Community