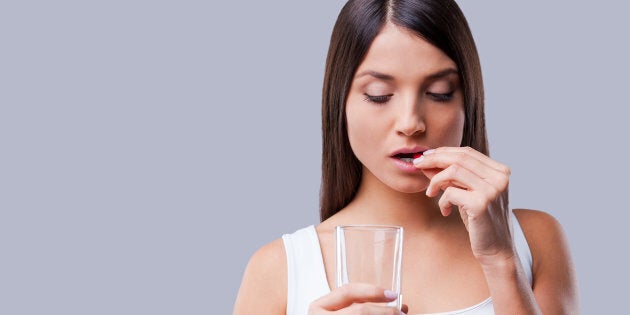 There's an awful lot for a woman to consider after giving birth.
Whether or not to store your umbilical cord blood, for one. And whether or not to circumcise your son. How soon to bathe your baby. How long you can put off sending out birth announcements.
But if whether or not you should eat your placenta for the health benefits is on your list, maybe this will help you with your decision. A new study — another in the growing body of evidence against placentophagy, or the practice of ingesting your own placenta — found that taking placenta capsules after giving birth had "little to no effect" on postpartum mood, maternal bonding, or fatigue.
The study, published Nov. 23 in the journal Women and Birth, only had 27 participants, but provides the first results from a clinical trial that specifically tested the impact of placenta pills on postpartum hormones, mood and energy.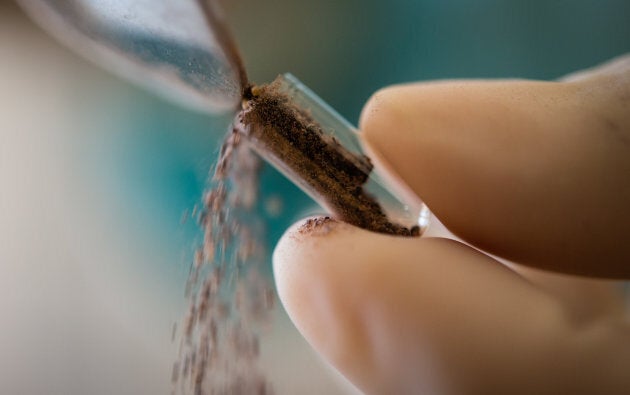 While the University of Nevada, Las Vegas, researchers found no significant differences in maternal mood, bonding, and fatigue between the 12 women who took placenta pills and the 15 who took placebo pills in the weeks after giving birth, they did see "small but detectable" changes in the hormone concentrations of those who took the placenta pills.
"Placentophagy supporters may point to the fact that we did see evidence that many of the hormones detected in the placenta capsules were modestly elevated in the placenta group moms," Daniel Benyshek, senior author of the study, said in a news release.
We did not find the type of clear, robust differences in maternal hormone levels or postpartum mood between the placenta group and placebo group.Daniel Benyshek, senior author
"Similarly for skeptics, our results might be seen as proof that placentophagy doesn't 'really work' because we did not find the type of clear, robust differences in maternal hormone levels or postpartum mood between the placenta group and placebo group that these types of studies are designed to detect," he said.
More research is needed, and these results should only be seen as preliminary, the study authors noted.
But, they added that "this finding may be especially important for women considering maternal placentophagy as a 'natural' (i.e., non-pharmacological) means of preventing or treating blues/depression."
There's a growing interest in placentophagy, which many claim can improve mood and energy in the postpartum period, and is bolstered by a number of celebrities (including Kim Kardashian, Blac Chyna, January Jones, and Mayim Bialik) who've announced that they've done it and touted the benefits.
"It got to the point that my husband said, 'Did you have your happy pills today?' And I was really sad when they were gone. It really helped me," actress Alicia Silverstone wrote in her parenting bookThe Kind Mama: A Simple Guide to Supercharged Fertility, a Radiant Pregnancy, a Sweeter Birth, and a Healthier, More Beautiful Beginning.
In October, a review of placentophagy published in the American Journal of Obstetrics and Gynecology warned that not only are there no documented benefits, but that eating your placenta can actually cause harm, including the potential for transmission of serious bacterial infections to newborns.
"Physicians should discourage this practice," the authors wrote.
Popular in the Community