The holiday season is here and the last thing you need to do is worry about the small details, especially your nails.
Here is a very festive and relatively easy nail art design that you can have in your back pocket during the holiday season.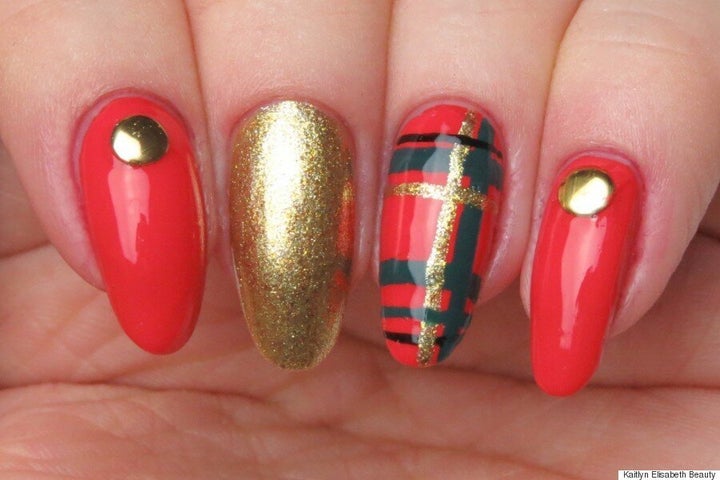 To start, paint all of your nails, except one, a bright red colour. Let them dry for a few minutes while you are doing the next step.
Paint the nail you didn't paint red, a nice metallic gold colour. Let them dry and move onto the plaid accent nail.
For the plaid, you will need a small nail art brush, a piece of aluminium foil, and three polishes (green, black and gold). Place a few drops of green on the foil and paint one vertical line on one side of your nail. Then create two horizontal lines that are a quarter from the top and bottom of your nail. You can also add in a thinner green line near the bottom of your nail.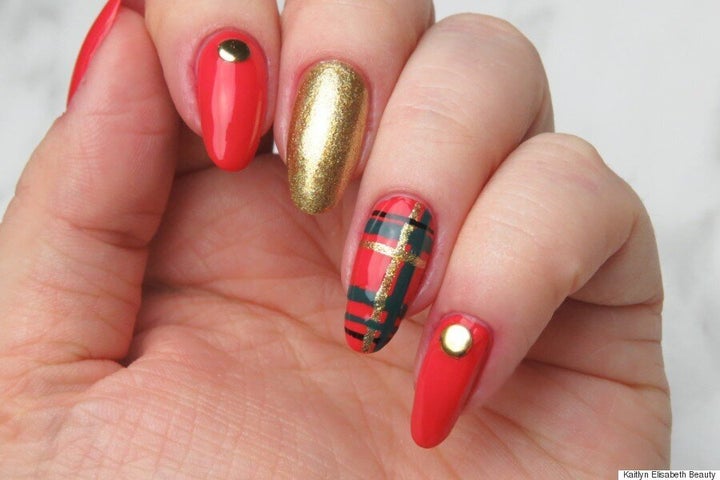 Next, using the same brush, create a thinner black line above the green line at the top of the nail and another one below the green lines at the tip of the nail. Finally, create a vertical and horizontal line with the gold polish.
To add a touch more detail to the plaid, you can go over a few spots where two lines overlap with the colour of the line that is being covered. It makes the design look a lot more complicated than it really was.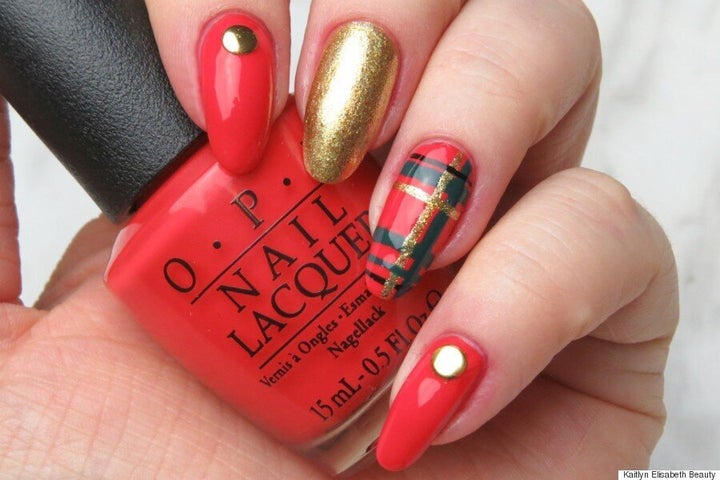 For the index and pinkie fingers, place a small dot of topcoat near the base of the nail and then place a gold stud on top. You can then apply a layer of topcoat on each nail and allow to dry.
Polishes Used: CND Creative Play Black & Forth, OPI Meet My "Decorator", China Glaze Mingle with Kringle, and Revlon Colorstay Gel Envy in High Stakes