The world is becoming increasingly mobile...literally. Seven billion people worldwide own a mobile phone and one in every five people use smart phone devices. It's no surprise that marketers have jumped on a new opportunity of being able to advertise directly to the palm of your hand; a pocket size device that connects you with thousands of applications which has ultimately transformed the way we live our lives. From helping solve day to day problems, to managing your finances and tackling your personal life, apps have become a massive money making business that we have come to trust and depend on.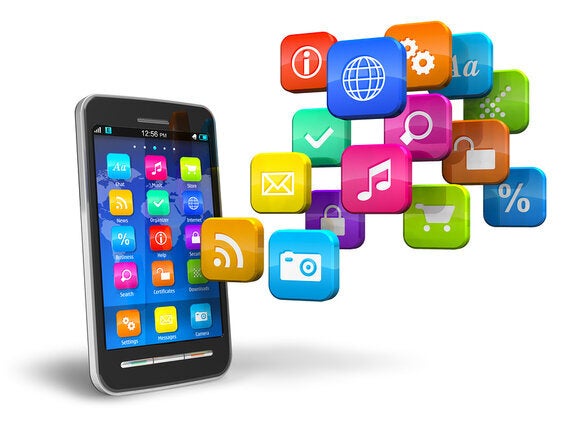 Today, using a smartphone has actually very little to do with making a phone call. In fact, studies have shown that using a smartphone to make a call is only the sixth most popular reason to utilize your mobile. The first are applications. With Apple preparing to celebrate its 25 billion download milestone, it's become increasingly clear that smartphone application development has revolutionized the world of technology, communication and productivity. Calendars, maps, transportation services, music and social media are all readily available at your fingertips, to name a few.
Specifically service type apps are making it a lot easier for people to get what they want and quick. A simple example is the popular Uber application. The success of Uber has transformed the way we travel and now operates in hundreds of cities worldwide. But what does this mean for other major businesses that don't yet exist in the world of mobile applications?
In Canada, we are seeing a growth of service type apps like Safeway, WhosOnNow and Lyft all promising delivery of a service, providing various functions used by taking real time contextualized data to increase efficiency. Other tech start-ups like Rapitow, known as the "Uber of tow trucks" is creating a huge presence and one that has the potential to challenge traditional motor corporation's like the Canadian Automotive Association (CAA) . Although you may not think that a roadside assistance application would be considered a highly desirable technology, Rapitow is just one example of a service type app that's contemporary force may begin to threaten large businesses which can't keep up with modern day use of smart phone applications.
In my opinion, if you can't beat them, join them! The only way for businesses not to fall short is to hop on the bandwagon and utilize apps to their full advantage. Whether that means building an app internally for your employees, using apps to solve a problem for a company or generating an app for sale and distribution would mean your business is inventive, fresh and the potential is endless.
There is no telling where we will be a generation from now but one thing is certain, smartphone application technology even with some of its pitfalls, is riddled with possibility. We already see its impact on our private lives and more often than not we find ourselves at the mercy of its notifications. Although this new generation of apps enable convenience and innovation we need to keep a wary eye. If we aren't careful they may help breed laziness and can quickly isolate you from the real world. We cannot let our devices become our vices.
It's clear that our phones have developed into more than just a tool used for communication. They are our entertainment platform, our language teacher, our financial adviser, our motivating weight loss counselor and even our tow truck. Stand by for a whole new planet of app possibilities.
Popular in the Community