Fortunately, developers in Africa and Latin America are making the most out of these empty bottles by recycling them as construction materials for homes and schools.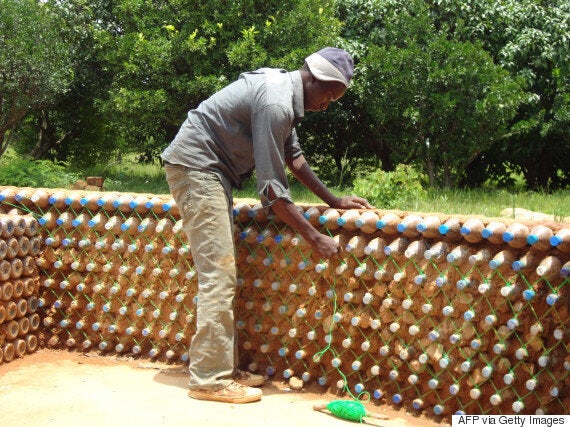 The bottles are first filled with sand, then stacked and bound with cement to create solid walls that are both fire and bulletproof. A two-bedroom home, complete with a washroom, kitchen and living room can be made with as few as 14,000 bottles, and costs a fraction of what an average home would, digital news site Take Part reports.
German firm Ecotec Environmental Solutions has teamed up with locals in Nigeria to create these plastic bottle homes for the 16 million homeless people living in the country. And in Latin America, 68 schools have been built over 72 months using a similar construction method, stuffing plastic bottles with inorganic materials instead of sand and holding them in place with chicken wire before covering them in concrete, charitable start up Hug It Forward explains.
Hug It Forward hopes to share their "bottle school" manual with communities around the world so more schools can be built in areas that are in need.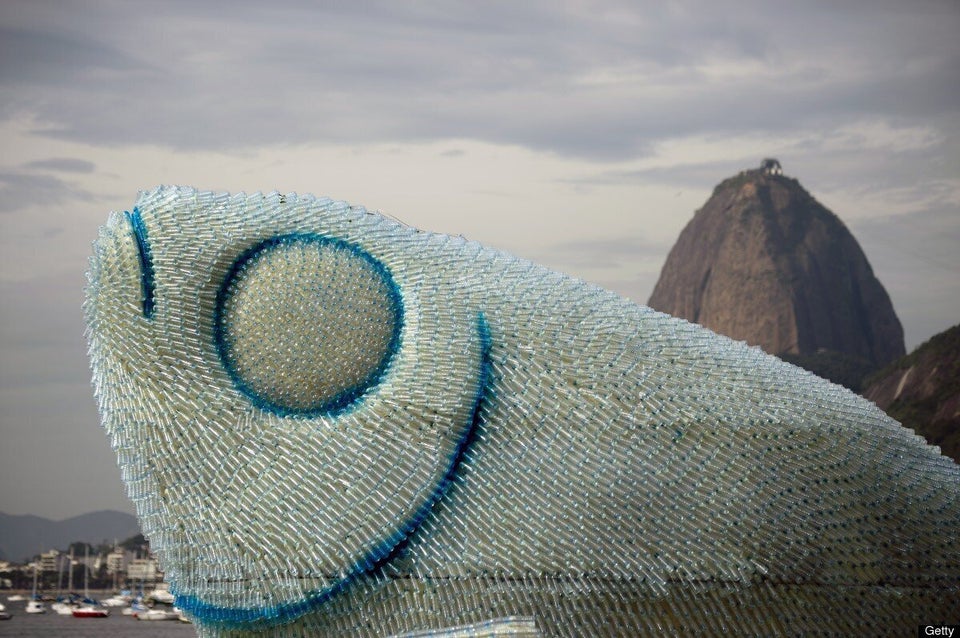 Impressive Plastic Bottle Fish Protest
Popular in the Community