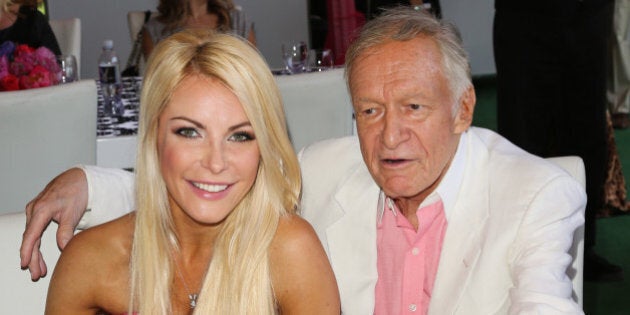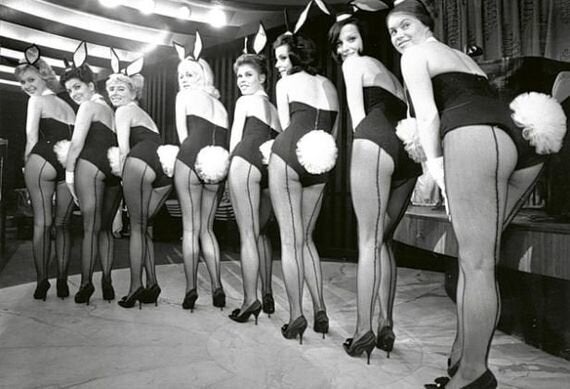 I am not a millennial, although my affinity for Lena Dunham and SnapChat might suggest otherwise. The year I came screaming into the world dances delicately on the cusp of gen X and this demo, but my tastes and values usually align more with the latter. Being unapologetic about who you are and embracing individuality has served me far more than living life on the safe side, a mantra many of my fellow gen X'ers seem to embody.
Now that I've established I'm at least a little qualified to speak on behalf of this group, something struck me the other day while flipping through Playboy Magazine's Twitter feed. Who on earth are they creating content for?
Let me just say that I love Playboy. I've been reading the literary-mag-meets-nudie-rag since stumbling upon a collection under my parents bed as a teenager. I was always fascinated by the juxtaposition of having pages of pictorials featuring naked women airbrushed to the tits (literally) sandwiched in between really intelligent editorial.
Several years later, I found myself sitting a few rows behind Hef himself accompanied by his then "girlfriends" at the world premiere of Hugh Hefner: Playboy, Activist and Rebel at the Toronto International Film Festival. It was then that I finally understood how much Playboy contributed to sexual liberation, civil rights, and although many would disagree, the women's lib movement. The magazine was the perfect pop culture platform to syndicate liberal ideology to a mass audience.
My husband's grandmother had a key to the Playboy Club in New York in the 60s, but sadly she died long before we met so I never had the opportunity to ask her what it was like or if she thought, as a woman of a sexually-repressed generation, that the magazine truly helped blaze trails.
I've always dreamed of appearing in the pages of Playboy. No, not playfully perched atop satin sheets or sprawled out over a bear skin rug. Something provocative, but in the literary sense. Words that ignite discussion and push buttons, instead of seducing readers into removing them. I even have a copy of the March 1974 issue prominently displayed on my coffee table to help manifest my way into the publication.
Then one day, International Women's Day to be exact, I stumbled upon a tweet from Playboy that read "How do you stack up in comparison to the nations with the biggest penises?" complete with a color-coded map showing that Bolivia and the Democratic Republic of the Congo are the ones to beat. Of all the days to be posting such meaningless click-bait, this was not the day to do it.
I rarely read Playboy in print anymore, not because I wouldn't but because it's shrinking distribution over the years has made it hard to find. Playboy.com could be a comparable counterpart, but the articles read no differently than something you'd find on a bad celebrity blog.
Now that we're knees deep in the digital age, wouldn't it make sense to try and capture a new generation of readers who care less about boobs and belfies and more about issues like equality, climate change and gay rights (still, unbelievably). More interviews with millennial darlings like Dunham, who was interviewed by Playboy.com in 2013, and less articles that rank the hottest porn stars or how to procure the perfect bedonkadonk.
I get it, Playboy is a men's lifestyle magazine, it's not the New Yorker. And I love and appreciate the female form just as much as the next guy (or girl). But the clever balance between sex and smart story-telling, art and entertainment, politics and satire has shifted. Like a viral celebrity sex tape or a generation desensitized by the internet, the thrill is gone.