OTTAWA — The Prime Minister's Office isn't following the rules when it comes to hospitality expenses.
Over the span of the past three years, taxpayers have been on the hook for $67,789.48 to cover weekly catered lunch meetings for PMO staffers and ministerial chiefs of staff — an apparent violation of Treasury Board policy.
"This is a consistent ongoing initiative to basically feed the Prime Minister's Office lunches," Liberal Treasury Board critic Gerry Byrne told The Huffington Post Canada Monday.
The weekly Wednesday lunches — bi-weekly in the summer — began in July 2010. The costs of the lunches were disclosed on a government website and include bills up until October 31, 2013.
But the practice continues to this day with Indian Express catering last Wednesday's lunch.
"They order butter chicken, chicken biryani, one vegetable dish, like mixed vegetable or veggie korma, rice, pakoras, naan bread, stuff like that," said the clerk who answered the phone at the Ottawa restaurant.
Records suggest meal preferences for Boston Pizza ($7,724.26 over three years), Mexican restaurant Southern Cross ($9,024.28 over three years), Lebanese restaurant, El Mazaj ($8,471.70 over three years), the House of Greek ($10,020.03 over three years), and Indian Express ($8,442.54 over three years).
As time went on, the weekly orders for 40 people started to weigh heavily in favour of healthier options such as sandwiches and wraps from Café Deluxe ($18,857.16 over three years) and Freshii's ($5,249.51 since 2011). Freshii's is 60 footsteps away from the Langevin block, where the meeting takes place.
The Wednesday meetings were for Prime Minister Stephen Harper's chief of staff to meet with the ministers' chiefs of staff, said two sources, who insisted on anonymity because they weren't supposed to speak to the media.
One restaurant, House of Greek, used to advertise its connection with the PMO, encouraging patrons to order the Prime Minister's favourite dish, the brochette platter. It also displays a letter from October 2011 from the Prime Minister's Office thanking "Rahim" for the "excellent service provided by House of Greek to the Office of The Prime Minister."
"Your dependability, professionalism, and especially the delicious food have been greatly appreciated over the past two and a half years," says the letter, which is oddly signed by the Office of the Chief of Staff. It goes on to say that the PMO hopes to continue to enjoy the restaurant's food.
Three Treasury Board directives covered the period under which the meals were ordered. They all state that federal employees can only be provided hospitality in situations that "extend beyond normal working hours."
"This includes situations where employees are required to work through normal break and meal periods. It may include situations where there are no nearby or appropriate facilities to obtain refreshments or meals and/or where staff dispersal is not effective or efficient," the policies state.
The Treasury Board Secretariat and its Minister Tony Clement's office refused to respond to questions about the policy.
The Prime Minister's Office did not respond to requests for comments. All emails went unanswered.
The Liberal MP, who brought the issue to HuffPost's attention, was happy to fill the blanks.
"If it was a working lunch that was not scheduled or predicted but based on an emergency, one could understand," Byrne said. "If it was an occasional get together, one would be a little bit more understanding of it. This is regular, it is consistent. [Staffers] probably put it in their calendar, week after week this lunch will occur and it will be paid by taxpayers. That's what makes it contrary to Treasury Board Guidelines for hospitality," he added.
Byrne said he didn't think public servants would be allowed to expense such hospitality expenses and he noted there were several restaurants nearby for staffers to grab a bite.
"These staffers are surrounded by some great restaurants, take-outs and fast food establishments and they could bring their own bag lunches, so it does seem rich," he said.
"It's a breach of the rules. It's a free lunch."
"The Prime Minister and his entourage came to Ottawa preaching that there would be no free lunches, and this is in stark contrast, both literally and figuratively, to what the Prime Minister's stated objectives were," Byrne added.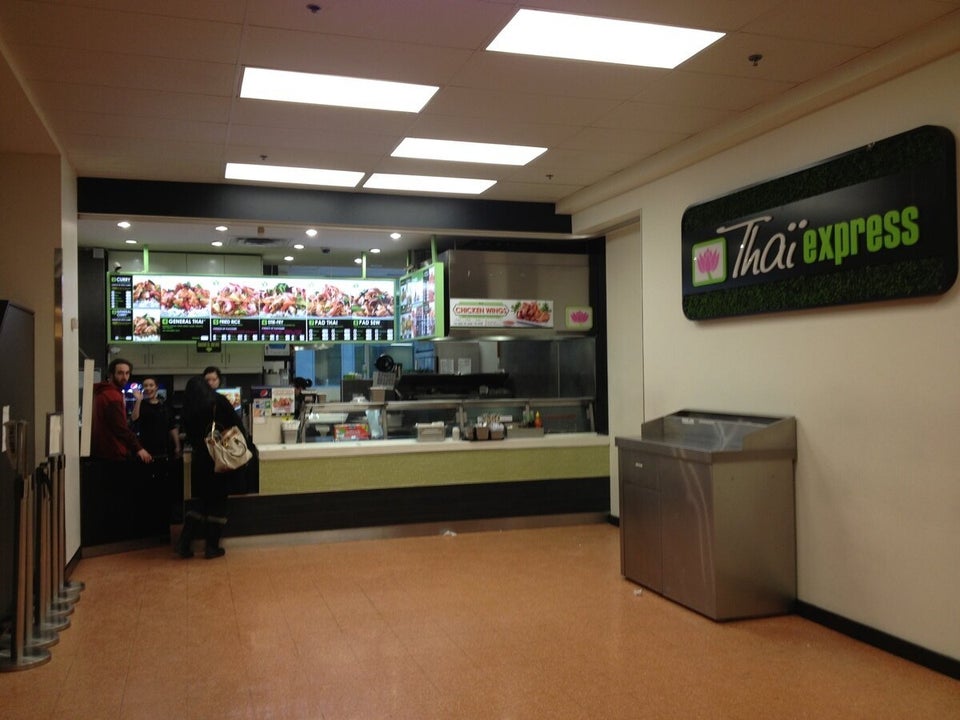 Restaurants Close To The PMO