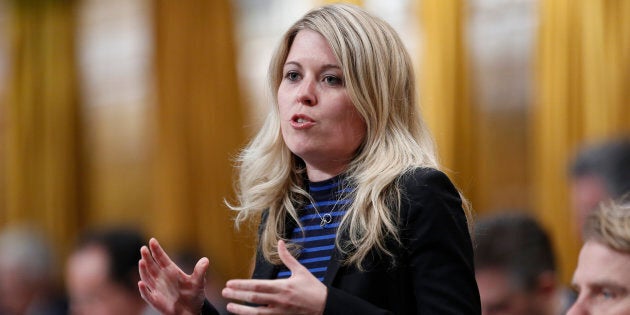 TORONTO — The British Columbia Civil Liberties Association is looking into complaints from citizens who have been blocked on social media by politicians and government agencies, HuffPost Canada has learned.
"We have gotten complaints about this and, we are just grappling right now with the assessment," Micheal Vonn, BCCLA's policy director, said Wednesday. "People are asking about this very question."
Vonn said a complaint landed in her inbox Wednesday morning from someone whose comment was deleted from a Facebook page run by a government agency.
Shelley Comer of New Westminster, B.C., hasn't contacted BCCLA, but she is upset that she is blocked from reading or commenting on the Twitter feeds of several Conservative MPs, including Erin O'Toole, Candice Bergen, Mark Strahl, Lisa Raitt and Michelle Rempel.
"It's really annoying that they think they can suppress dissent. I am not a rude person. I just ask questions about policy and criticize that," said Comer, who tweets under the alias @always_vote.
It started, she said, after she began watching question period in 2011 and live-tweeting about the daily responses the then Conservative ministers were giving. "It was block, block, block, block, block. Like crazy."
I am not a rude person. I just ask questions about policy and criticize that.Shelley Comer
Comer, a New Democrat supporter, is particularly incensed that she can't follow new Conservative Leader Andrew Scheer's front bench. "So I don't even know what the Official Opposition is saying and what they are pushing. I just want to know because I'm politically active."
While Vonn cautions that the association is a long way from filing a lawsuit, south of the border, the American Civil Liberties Union has brought legal action against two state governors — Maryland's Larry Hogan and Kentucky's Matt Bevins — accusing them of censoring free speech by blocking citizens from commenting on their Facebook and Twitter pages.
The Knight First Amendment Institute at Columbia University is also suing U.S. President Donald Trump on behalf of people who have been blocked by his Twitter account.
Last week, a federal court in Virginia ruled that a local politician had violated the constitutionally protected free-speech rights of a constituent by blocking him from her Facebook page and deleting his comment after he accused her colleagues of corruption.
In Canada, the Charter of Rights and Freedom applies only to relationships with government, Vonn said. Individuals do not have Charter rights vis-à-vis other individuals.
"I made a comment in one of these forums that allow me to make a comment, and I was denied the ability to do that. This is not an unusual event in the modern world," she said. But the question, BCCLA is wrestling with and one the courts may be asked to weigh in on is: "For the purposes of the Charter, what is 'government'?"
"We are still trying to figure out pre-emptively where we think the lines are drawn," Vonn added. "If we think something has happened that is impermissible, then we will decide on our course of action at that point."
Still, this could be a warning to all members of Parliament. Conservatives such as Rempel and Tony Clement, as well as Liberal and Public Safety Minister Ralph Goodale, for example, are routinely called out on Twitter from blocking people from their pages.
If we think something has happened that is impermissible, then we will decide on our course of action at that point.Michael Vonn, British Columbia Civil Liberties Association
The guidelines explain why Trudeau, for example, tweets Liberal party promotional material from his @JustinTrudeau account — a personal/partisan account although it is described as "Account run by the 23rd Prime Minister of Canada and staff."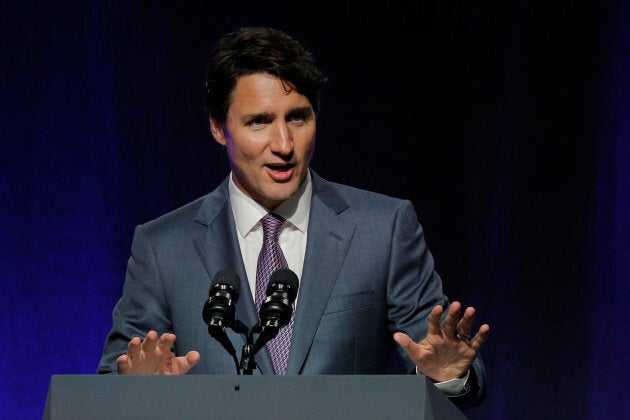 The guidelines intended for ministers and parliamentary secretaries are silent on blocking or deleting citizens from social media pages.
"They made it clear that if you are saying you are the minister of Foreign Affairs on that [Twitter] account, well then, you have a certain responsibility. If you are just a simple MP, that's another thing altogether," said Nelson Kalil, the spokesman for the commissioner's office.
The House of Commons was unable Wednesday to say whether it has a social media policy for MPs governing the blocking and deleting of comments.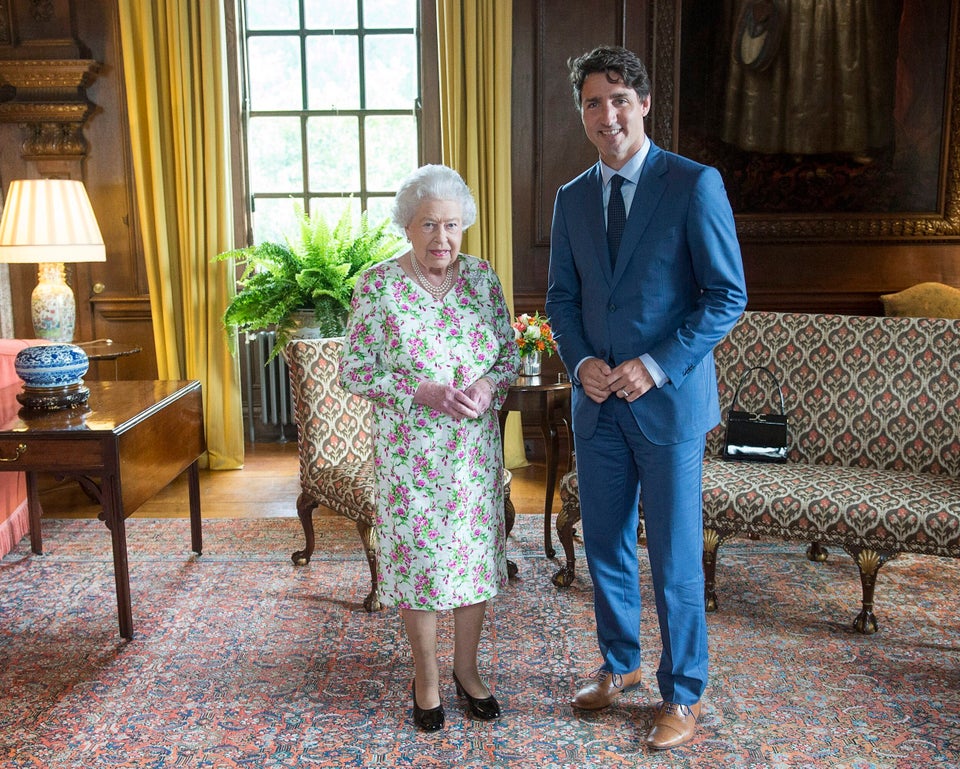 Trudeau Visits Ireland, Scotland
CORRECTION: An earlier version of this story stated that Larry Hogan is the governor of Michigan. Hogan is the governor of Maryland.
Popular in the Community