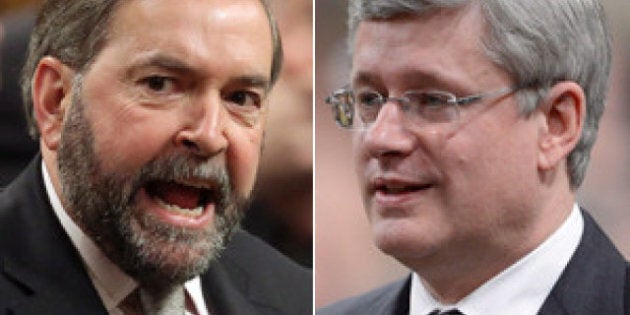 The poll by Abacus Data for Sun Media, conducted December 7-8 and surveying 1,505 online panelists, shows the Conservatives at 34 per cent support, down two points from Abacus' last poll from mid-November and six points from the May 2011 election. The New Democrats placed second with 32 per cent, up three points since November and one point since the last election.
The Liberals managed 22 per cent, unchanged from Abacus' last survey, while the Greens and Bloc Québécois had six per cent apiece.
Regionally, the Conservatives were in front in Alberta, the Prairies and Ontario, the New Democrats in British Columbia and Quebec, and the Liberals in Atlantic Canada.
But how do Canadians feel about the Prime Minister and the Leader of the Opposition?
The favourability ratings tracked by Abacus Data for both Harper and Mulcair have not moved much over the last year. Harper's favourability rating stood at 35 per cent in the poll, compared to 33 per cent who said they had a favourable opinion of Mulcair. Only 12 per cent of respondents said they had a very favourable opinion of the PM, while eight per cent said the same for the NDP leader.
However, while the two men have comparable favourability ratings, Harper is far more disliked that Mulcair. Almost half (46 per cent) of those polled said they had an unfavourable opinion of the PM, with 33 per cent saying they had a very unfavourable view of him. That increased to 42 per cent in Quebec.
In contrast, only 24 per cent of Canadians said they had an unfavourable opinion of Mulcair, with 43 per cent saying their opinion was neutral or that they weren't sure (compared to only 17 per cent who said the same about Harper). And while one-third of Canadians had very strong negative feelings about the Conservative leader, only 12 per cent did about Mulcair.
But Harper scores better among his own supporters than Mulcair, something which could give the PM a competitive advantage when it comes to turnout. Fully 87 per cent of Conservative voters have a somewhat or very favourable opinion of Harper, while 67 per cent of NDP supporters say the same about Mulcair.
Nevertheless, a good portion of this discrepancy between the two leaders has to do with Mulcair's comparative lack of notoriety. Almost half of Canadians, and even 29 per cent of NDP voters, are on the fence about him or have yet to form an opinion. That could go either way for the NDP leader by the time the 2015 election rolls around.
Éric Grenier taps The Pulse of federal and regional politics for Huffington Post Canada readers on most Tuesdays and Fridays. Grenier is the author of ThreeHundredEight.com, covering Canadian politics, polls and electoral projections.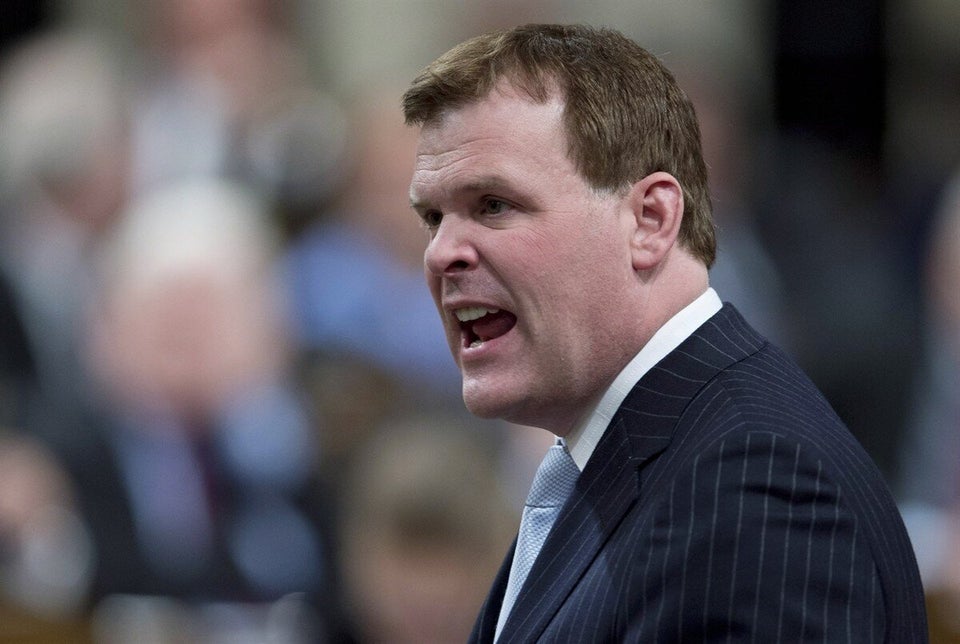 Most Searched Canadian Politicians 2012