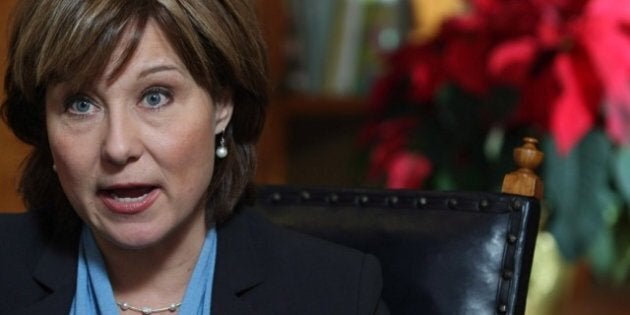 The polls continue to look rough for B.C. Premier Christy Clark and her beleaguered Liberal Party.
This comes hot on the heels of another poll by Angus-Reid that looked specifically at how British Columbians view the leaders of the two parties. The results were not good for the premier.
Respondents were asked about whether the two leaders posses various traits. Clark's top answers were "out of touch" (41 per cent), "arrogant" (39 per cent), "secretive" and "inefficient" (33 per cent). And though the top response among those who voted for the Liberals in 2009 was "intelligent (44 per cent), "out of touch" and "arrogant" were second and third.
Dix registered his highest numbers on "intelligent" (36 per cent), "down to earth" (25 per cent) and "in touch" (22 per cent). He averaged 19 per cent on the nine positive traits Angus-Reid included in their poll, and 15 per cent on the nine negative traits. By comparison, Clark averaged only 14 per cent on the positive traits and 27 per cent on the negative ones.
Clark scored higher than Dix on virtually all of the negative traits: being out of touch, arrogant, secretive, inefficient, dishonest, weak, foolish and uncaring. Dix had better results than Clark on almost all of the positive traits: being intelligent, down to earth, compassionate, open, honest, in touch and efficient. Clark was only seen as stronger and more exciting than Dix, while the NDP leader was seen as being more boring.
The Justason poll, however, does suggest that a window of opportunity could exist for the Liberals among undecided voters. While health care (18 per cent) and pipelines (11 per cent) were the top issues for NDP voters, the economy (13 per cent) was most important for undecided voters. That aligns more closely with Liberal voters, 20 per cent of whom identified the economy as their top issue of concern. On the other hand, 11 per cent of undecideds identified taxes and the HST as the top issue. It is impossible to say whether that is good or bad for the Liberals, who instituted the HST but cancelled it after a provincial referendum.
Nevertheless, being so completely behind Dix on personal appeal puts Clark at an enormous disadvantage, particularly with little more than 13 weeks to go before the election. It would be easier for Clark to make up the gap with the NDP if she were was popular than her party, which has been in power for 12 years. Facing a better-liked opponent, while also carrying the baggage of such a long period in government, Clark's odds of prevailing in May are looking slimmer and slimmer.
Éric Grenier taps The Pulse of federal and regional politics for Huffington Post Canada readers on most Tuesdays and Fridays. Grenier is the author of ThreeHundredEight.com, covering Canadian politics, polls and electoral projections.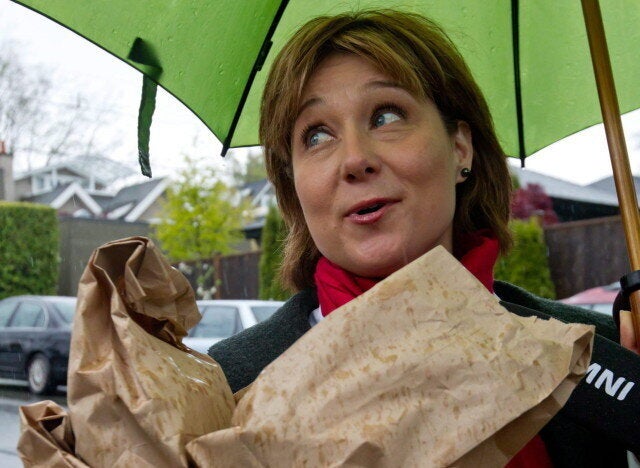 Christy Clark's Many Faces
Popular in the Community