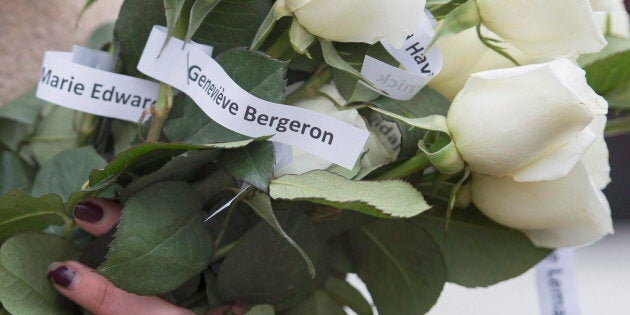 Trigger warning: This article includes descriptive language that may be triggering for survivors of gender-based violence.
Twenty-nine years ago, a man entered a packed classroom at l'École Polytechnique, the engineering school at l'Université de Montréal. He told all the men to leave the room. "J'haïs les féministes," he said to the women who were forced to remain: "I hate feminists." He shot all nine women, and then headed out the corridor, where he stalked the hallways looking for more women to hurt.
Women are still being killed because they're women, Senior told HuffPost Canada — sometimes in acts of mass violence, sometimes by their intimate partners.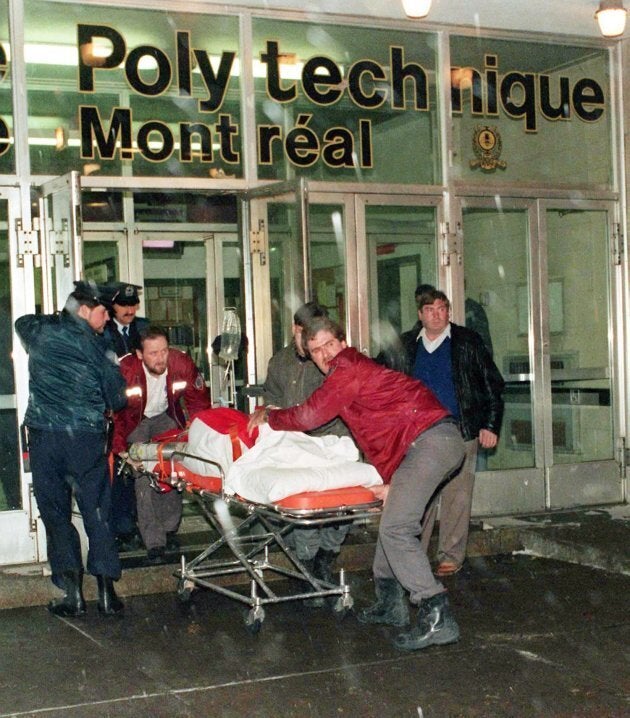 "I started working in [women's] shelters in '83, and I really thought that in ten years' time there would be no need for shelters," Silvia Samsa, who's now executive director of Women's Habitat, a shelter on the west side of Toronto, told HuffPost Canada. "And yet, here we are."
Samsa points out that 2018 saw one of the country's most deadly gendered attacks since the Polytechnique massacre. On April 23, a 25-year-old man rammed a van down a busy part of Yonge Street in Toronto, killing 10 people and injuring 16 others. The suspect is believed to be an "incel," a member of a community where "involuntarily celibate" men react with hostility and violence to women who won't have sex with them.
Samsa sees a very clear thread connecting those two attacks: "There's still very much this sceptre of men who actually hate women," she says.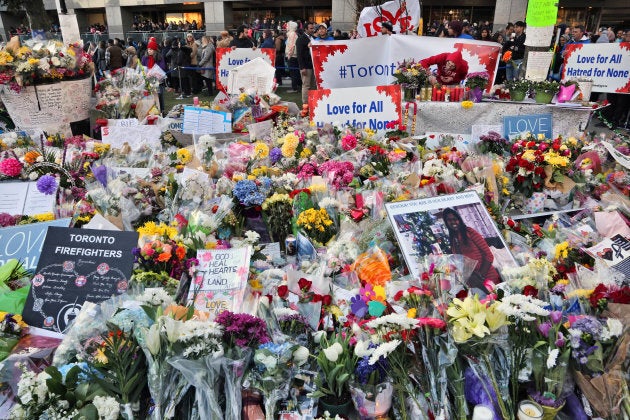 And domestic abuse is still a "serious, pervasive and systemic problem" in Canada, according to UN envoy Dubravka Šimonović, who made an investigative visit in May. The Canadian Women's Foundation has said that a woman is killed by her intimate partner every six days. So far this year, 131 women have been murdered in Canada. Indigenous women face even more violence than anyone else: they are killed at six times the rate of non-Indigenous women.
All of these things should be recognized as significant problems, Samsa says, rather than as niche curiosities. "This is not a woman's issue," Samsa says. "We need good men to step up."
Leanne Townsend, a lawyer and life coach who specializes in domestic violence and divorce, echoes her statements: "It's a societal issue."
Spousal abuse is kept propped up, in part, because of a variety of widely-held misconceptions about who it affects and what it might look like, both women say. As a lawyer, Townsend sees women "from all walks of life, different socioeconomic backgrounds, different levels of education."
"Domestic violence does not discriminate," Samsa says. "It happens in Forest Hill" — an affluent neighbourhood in Toronto with the highest-earning residents in Ontario, and the third-wealthiest nationwide. "It happens everywhere."
A lot of people also think an abusive relationship is one that's violent all the time, or that someone who they've seen be kind and charming couldn't also be an abuser. But after 35 years working in shelters, Samsa knows that isn't the case.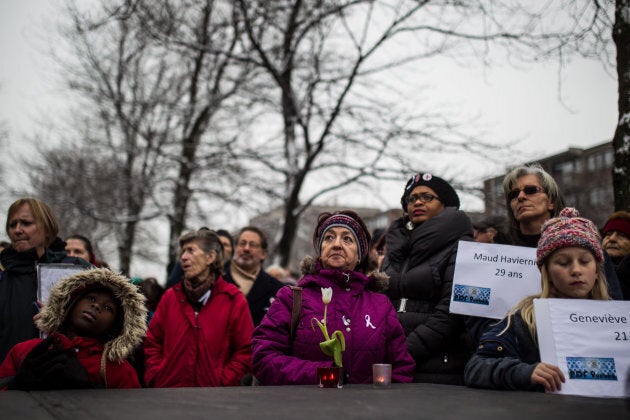 "For many women, the abuse is very sporadic. It could be frequent, but it's not every single day, every single moment," she says. "There are some good things in those relationships. What you'll find with abusive men, they really seduce you." She suggests being patient with friends in abusive relationships: leaving an abuser is "a long process."
There's one question you should never ask, Townsend says: Why don't you just leave?
"That just shuts down the conversation right off the bat," she says. Instead, she says, listen to someone dealing with an abusive relationship, and point them in the direction of resources: shelters, crisis lines, victim services. "Recognize that women coming out of this situation need a lot of emotional support," she says. "Keep encouraging them to come forward, recognizing the courage that it takes for them to do that.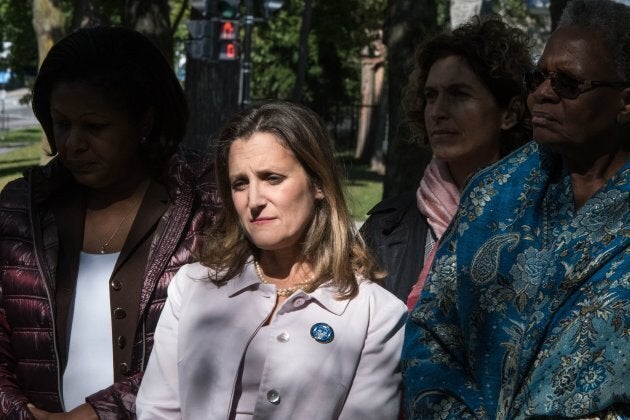 Samsa and Townsend both want to see domestic abuse taken more seriously as a possible precursor to mass violence. Many perpetrators of mass shootings — including the attack at a Chicago hospital just over two weeks ago — have domestic violence backgrounds. Samsa says that whenever she reads about a woman's murder, or about a mass shooting in the states, she wonders if the assailant is already known to the police for being abusive towards women.
Senior says it's important to look for the roots of acts of mass violence in the way women are treated by the world around them. "Certain people don't believe that women belong in all places and all spaces in society," she says. We shouldn't dismiss the Polytechnique shooter as a "lone wolf" — he was acting out an extreme iteration of a commonly held view.
"The reason why someone would pick up a gun and decide to shoot 14 women who he didn't think belonged in an engineering program is testament to the belief system that he was raised in," she says.
In 1989, an unnamed female university student gave an interview to CBC News in the aftermath of Polytechnique massacre. "It's basically just a larger example of things that happen every day — violence to women, rape, adultery, being battered," she said, nearly 30 years ago today.