Curious visitors at this Toronto cafe may flood their Instagram accounts with photos of its desserts, but we question whether they'll actually eat them.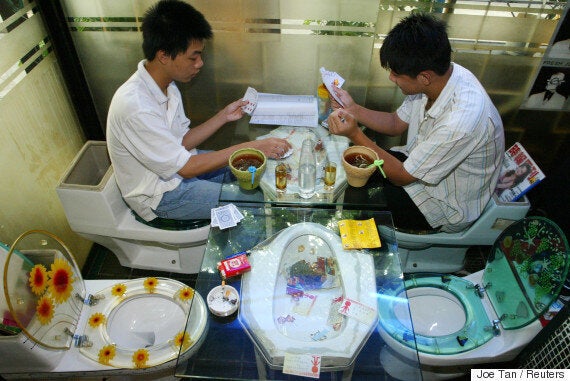 Customers play cards on toilet seats at a toilet-themed restaurant in Shenzhen in south China's Guangdong province, October 22, 2006. (Photo: Reuters/Joe Tan)
Owner Lien Nguyen told CP24 that her Poop Cafe Dessert Bar, which is set to open in August, is similar to other toilet-themed restaurants but it will only serve desserts like chocolate ice cream and pudding.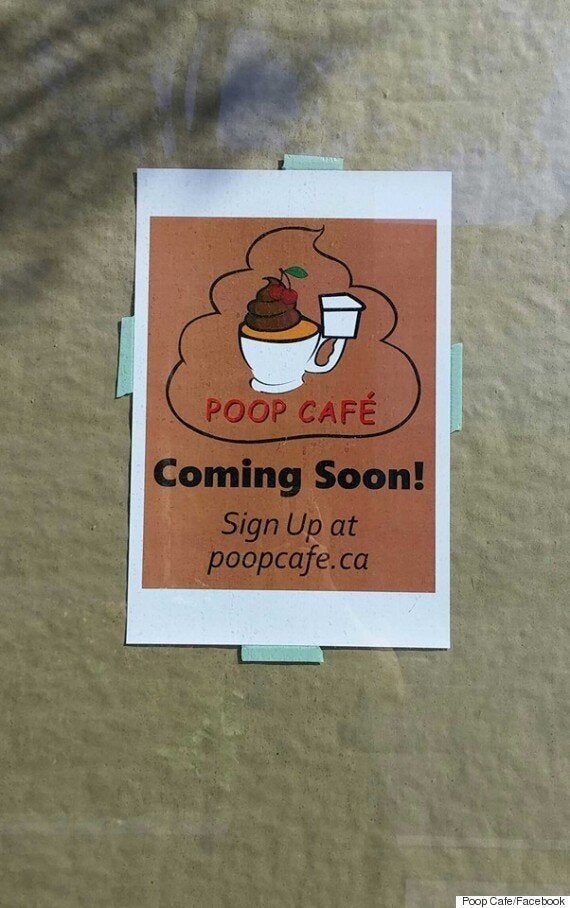 "We will be serving Thai, Japanese, and Korean desserts and we will name them in a bathroom theme," she told the outlet.
"We will post online and ask people to vote for the names."
Not only will the er, sweets be served in dishes shaped like toilets, but customers can also eat while they sit on the (fake) can, Nguyen told BlogTO.
The Poop Cafe has shared several appetizing photos of its walls on Twitter and Facebook.
What do you think? Would you actually eat the food? Let us know in the comments below.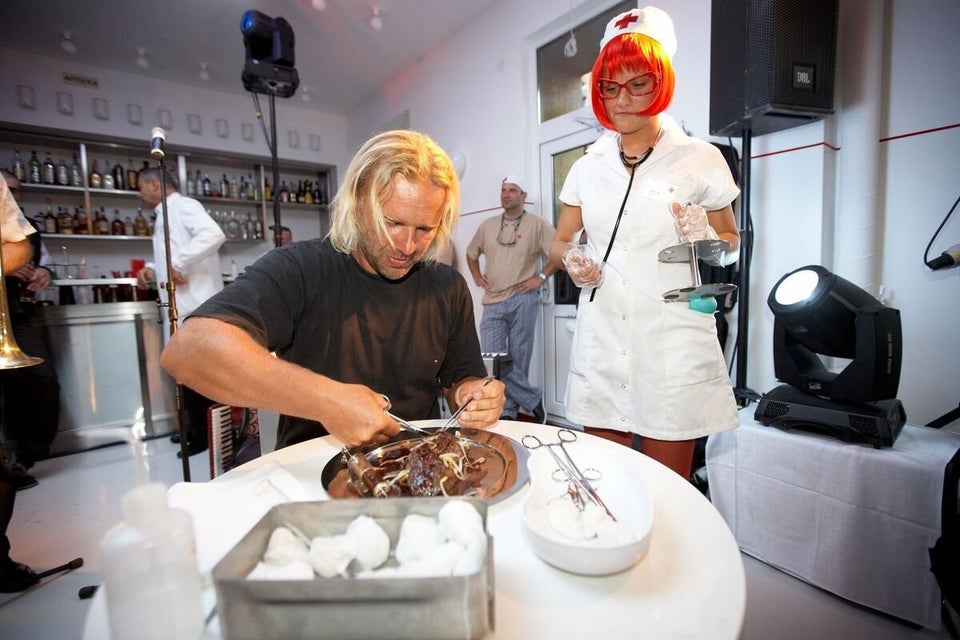 Hospital-Themed Restaurant
Popular in the Community