Pope Francis criticized Catholics who live a double life, suggesting that it is better to be an atheist than a hypocritical Christian.
Francis made the comments Thursday during his private morning mass at his home in Casa Santa Marta in Vatican City.
"Scandal is saying one thing and doing another; it is a double life," he told attendees, according to a transcription from Vatican Radio.
"'I am very Catholic, I always go to mass, I belong to this association and that one; but my life is not Christian, I don't pay my workers a just wage, I exploit people, I am dirty in my business, I launder money …' A double life. And so many Christians are like this, and these people scandalize others. How many times have we heard — all of us, around the neighbourhood and elsewhere — 'but to be a Catholic like that, it's better to be an atheist.'"
Francis' comments followed his mass readings, which included a passage from the Gospel of Mark that read, "If your hand causes you to sin, cut it off."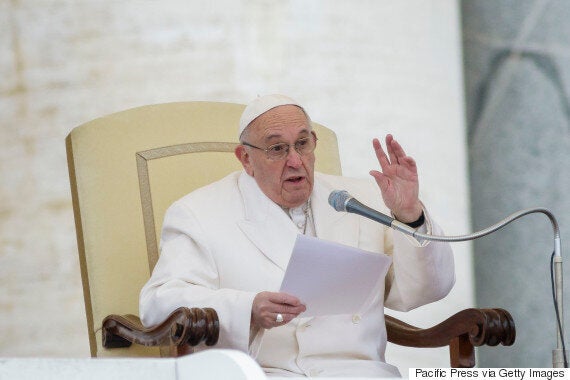 The day before he made the comments, the Pope tweeted the gates of heaven should be open, not closed.
It's not the first time the Pope has suggested atheists shouldn't be seen as sinners if they do good.
However, some atheists poked fun at the Pope's remarks.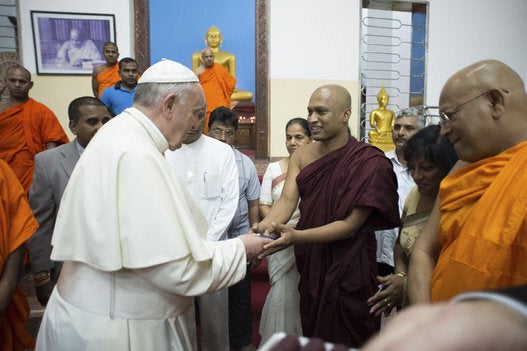 Pope Francis Visits Buddhist Temple
Popular in the Community