Leave it to a toddler to pull this stunt.
A young girl, meeting Pope Francis while on her first trip to Rome, wasted no time in stealing the pontiff's skullcap.
Three-year-old Estella was lifted up by a Vatican aide, and plucked off the Pope's zucchetto as he leaned in to give her a kiss on the cheek.
Luckily, he appeared to have a sense of humour about it, grinning and laughing as he took the cap back.
Estella's godfather posted a video of the interaction to Twitter Tuesday.
"It's her first full day in Rome, who knows what she will get up to tomorrow," Butorac joked.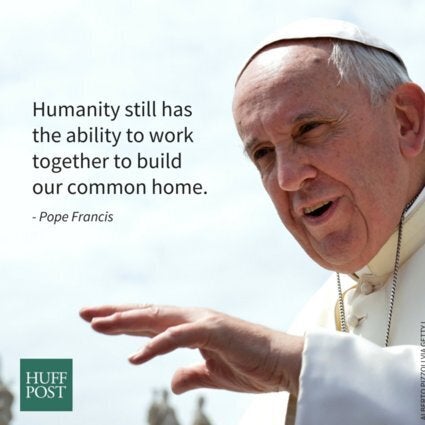 Pope Francis Quotes On The Environment