Too much of anything isn't a good thing, but if you're a guy who likes to watch porn, it can actually be a very bad thing.
New research from the Naval Medical Center of San Diego suggests porn can cause erectile dysfunction in men, while having little to no effect on women.
"Internet pornography, specifically, has been shown to be a supernormal stimulus of [the brain's reward system] circuitry, which may be due to the ability to continuously and instantaneously self-select novel and more sexually arousing images," Dr. Matthew Christman, lead author of the study said.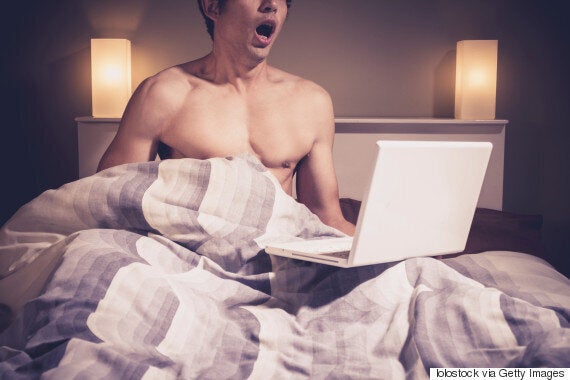 According to Christman, online porn is as addictive as cocaine, similarly activating the brain's reward system and spurring a recurrent behaviour.
Like drug users, porn watchers may build a "tolerance" for the content they consume, leaving them unsatisfied with real-life (and less, shall we say, dramatic) sexual activity.
"Tolerance could explain the sexual dysfunction, and can explain our finding that associated preferences for pornography over partnered sex with statistically significantly higher sexual dysfunction in men," Christman said.
The idea that porn creates dissatisfaction in real-life sexual relationships isn't a new one. A study from last summer found couples who watched porn were more likely to divorce, as pornography became an easier route to sexual satisfaction than intimacy between partners.
The San Diego study, which surveyed 312 men between the ages of 20 and 40, found pornography use varied widely.
Stay On Top Of The Trends

Get the biggest lifestyle news sent to your inbox
Twenty-six per cent claimed to watch porn less than once a week, while 25 per cent said they watched it one to two times a week and 21 per cent said they watched porn three to five times weekly. Only five per cent revealed they use pornography six to 10 times a week, and only four per cent claimed more than that.