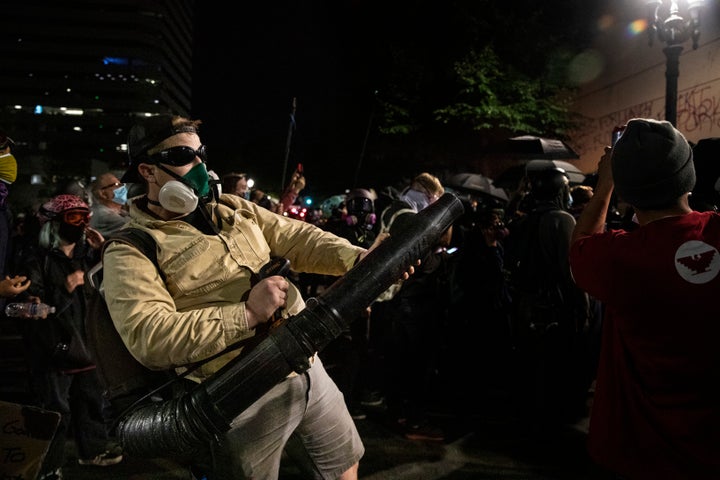 As Portland, Oregon's protests continue, the city's parents are equipping themselves with leaf blowers and shields on the front lines to protect crowds from militarized violence.
Dads with cordless leaf blowers are using their landscaping prowess to blow gusts at oncoming tear gas attacks, a tactic which appears to effectively volley the gas back and clear the streets of the noxious chemical agent in several clips posted on Twitter.
In one video, a deployed canister was returned to sender by a protester armed with a hockey stick.
"I'm aghast at the federal troops, such a violation of the Constitution," he said.
As one anonymous source told Truthout, an outlet that's been covering Portland's protests extensively, the leaf blowers are effective visible displays of resistance against tear gas usage.
"Honestly, I think you'd need scores of leaf blowers with a phalanx of dads holding their ground under pretty perfect conditions to use them effectively in the dispersal of chemical agents," he told Truthout. "But they are an iconic symbol of a tool dads use to clean up messes."
Popular in the Community