Sisters Abigail and Jocelyn Gqadu, aged 13 and 15, attend high school in Cullinan, outside Pretoria. They are both from the Xhosa clan, like Nelson Mandela, and should be living the dream of post-apartheid South Africa.
But they told me that many of their classes are segregated, not by race, but by language. The white students attend classes taught in Afrikaans, their mother tongue, while the black students, who speak a variety of different languages and dialects, are taught in English. All the teachers are white, they say, and can't teach or answer questions about black African culture. The team sports offered by the school are field hockey, rugby and cricket -- sports black South Africans don't like to play, the sisters say.
"There are two classes of white students, and one class of black students in my grade," explains Jocelyn. "We have almost nothing to do with each other."
The town where they go to school is named after the famed Cullinan Diamond Mine, where the world's largest rough gem diamond was found in 1905. Recently, a flawless blue diamond was discovered at the mine and sold for $9 million at a Sotheby's auction.
Wealth from diamonds is apparent in the lush gardens, lovely homes and chic restaurants on the town's main street. But most of the area's blacks live in the surrounding townships. That doesn't mean they are unfamiliar with the mine. Many of their relatives, through the generations, have worked underground there.
The Gqadu girls, and their friends, dream of opportunities their parents never had. Abigail loves computers and robots, while Jocelyn wants to be a designer or decorator. Like so many others I met in South Africa during the ten days of mourning Mandela, they were shaken by his death and also worried they would be crushed by the well-documented challenges young blacks face--poverty, malnutrition, segregated and substandard schools and one of the highest youth unemployment rates in the world. And most high schools, including the one the Gqadu girls attend, require school fees.
The South African Reconciliation Barometer, a survey of racial and social attitudes, consistently finds a deeply divided nation. Less than 40 per cent of South Africans socialize with people of another race, while only 22 per cent of white South Africans and a fifth of black South Africans live in racially integrated neighbourhoods. Just 11 per cent of white children go to integrated schools, and 15 per cent of black children.
A report released last month by South Africa's Statistician General found huge differences between the lives of black and white South African children. The report found that:
•94 per cent of white children have access to piped water in their home, whereas only 27 per cent of black children do.
•Only 40.2 per cent of black infants live in a home with a flush toilet, a convenience enjoyed by almost all their white and Indian counterparts.
•A majority of white, Indian and Asian children use private health care, whereas the majority of black African infants (82.8 per cent) and coloured infants (66 per cent) use public hospitals/clinics.
The Gqadu sisters, like many young black South Africans, face many obstacles to success. Their greatest hope, and champion, is their mother, Mbali.
The single mom recently lost her job as a call-center agent at a financial services company. She gets 200 rand ($20 Canadian) a month per child from the government. She volunteers her time running an after-school program for girls, aged 10 to 14, to keep them out of trouble and involved in sports, drama and music.
The program, called Arise & Shine, was run out of a garden shed a few metres from the gate of the Cullinan Diamond mine. But it must now vacate to make way for a paying tenant.
Mbali grew up without parents in her life. "I don't want to repeat the same mistakes of my parents. I should be a prostitute right now because of the environment I grew up, but it's a grace of God that I grew up and to raise these lovely girls who I am so proud of."
A trained pastor, she dreams of studying psychology so she can counsel teen moms.
Mbali has struggled since 2010 to keep her program running, with support from the nearby diamond mine, and other grants. She has a proposal before the local town council, but it is stalled. She says fighting for any advantage is difficult.
"I feel so sad, that after what Mandela has done for us, we are still living in the same conditions. We are not even having jobs or things like that. We have been all poor, but we are struggling to figure out how to rise up," says Mbali.
During my visit to South Africa, I saw many of Mandela's triumphs but also the challenges that remain.
Craig and Marc Kielburger are co-founders of international charity and educational partner, Free The Children. Its youth empowerment event, We Day, is in 11 cities across North America this year, inspiring more than 160,000 attendees from over 4,000 schools. For more information, visit www.weday.com.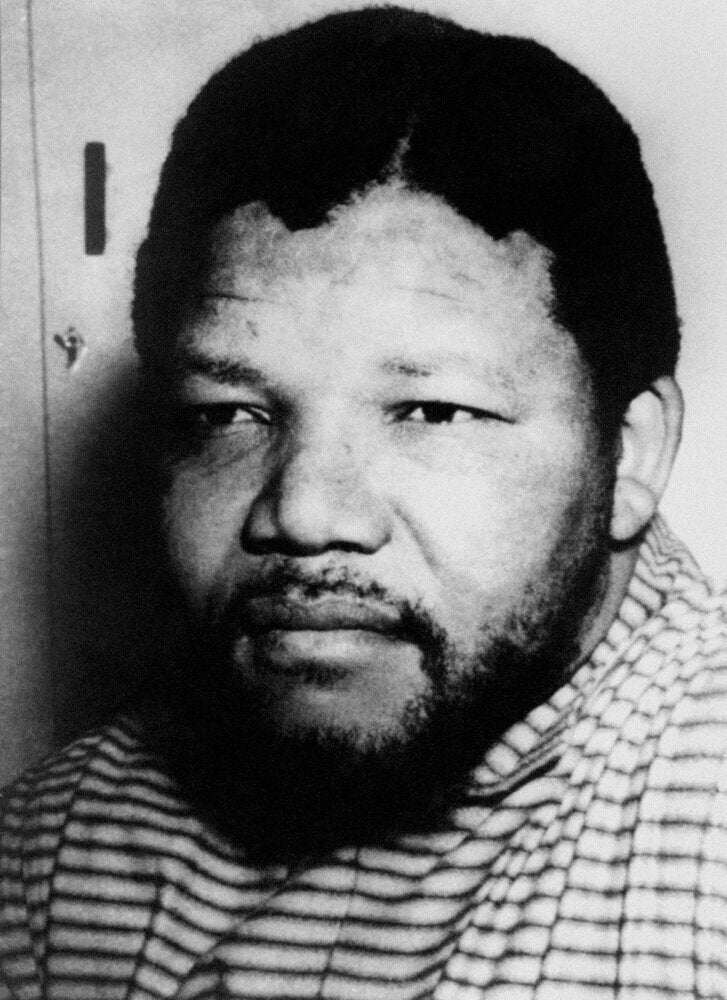 Nelson Mandela 1918-2013
Popular in the Community