Ninety journalists at daily newspapers are expected to lose their jobs after Postmedia informed staff the company would be merging newsrooms across the country.
An internal memo from CEO Paul Godfrey told staff that newsrooms in Vancouver, Calgary, Edmonton, and Ottawa would be merging, although the company would be maintaining "separate brands in each of these markets," the memo said.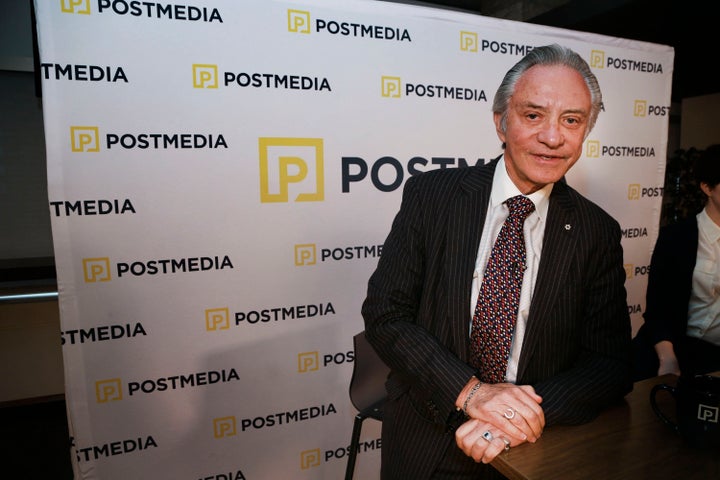 Postmedia CEO Paul Godfrey. (Canadian Press photo)
Postmedia owns the National Post, the Calgary Herald, the Edmonton Journal and Vancouver Sun and Province newspapers, among others. It also owns the Sun Media chain of newspapers, which includes newspapers in Calgary, Edmonton and Ottawa.
At the Edmonton Journal, staff were told that the Journal's managing editor Stephanie Coombs and editor-in-chief Margo Goodhand "have left the organization," according to The Globe and Mail.
Two sports reporters at the National Post also confirmed they were losing their jobs Tuesday.
Kevin Griffin, who writes a blog for the Vancouver Sun, tweeted that the Sun and the Province's newsrooms would be combined.
Last week, BuzzFeed leaked news that Godfrey had requested a call with Ottawa Mayor Jim Watson, but Godfrey wouldn't say whether the meeting was personal or professional.
"Why would I tell somebody who works for the great organization called BuzzFeed?" Godfrey said.
Popular in the Community