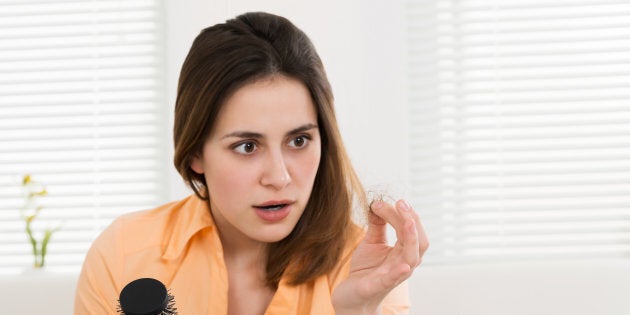 So, you know the phenomenon of the mom haircut?
For those not familiar, many new moms chop off their locks in favour of a shorter (sometimes sassier) 'do not long after a new baby arrives. And some of us might assume that "decision" stems from the desire for less hair hassle now that a baby takes priority.
That assumption would be false.
And that's why so many women can relate to this viral video by hairstylist Christina Kreitel, owner of Intrepid Studio Salon in Orem, Utah. The footage of Kreitel pulling out chunks of her client's hair has been viewed more than 3.3 million times in seven days.
"Nothing like that Post Pregnancy Shed man!!!! You know the time, 4 months postpartum and you FILL that drain!" Kreitel wrote on Instagram.
"I'm going through this myself and like to collect it on the wall of my shower," she continued. "Haha so grossly satisfying."
The video, while perhaps shocking to those who aren't familiar with postpartum hair loss, is old hat (a hat isn't a terrible solution, come to think of it) for those of us currently rocking the world's thinnest top knots.
"That's my current situation. Baby turning 4 months this month and both him & I are balding," one woman commented on the video.
"Me and my baby girl are balding as well," another woman wrote.
"This happened to me 5 months after I had my son. My hair is naturally thick long and curly everyday I was literally losing handfuls of hair. He's 8 months now and my hair is getting back to normal," wrote another.
It's all hormones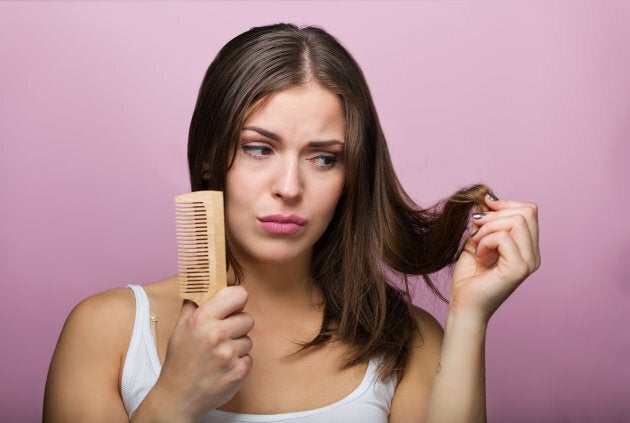 In fact, during pregnancy, many women experience thicker, fuller hair due to all those extra hormones. But then increased hair shedding kicks in post-birth in an effort to re-balance everything.
That's what bangs are for, right?