Potluck season is already here and as we head right into the holidays, chances are you'll be attending a potluck or two soon.
Potlucks are designed for those of us who love to eat and try different recipes, but don't have the time or space in the kitchen to make them all. It's also an easy way to get a large number of people together without having to make restaurant reservations.
Now if you just happen to get an invite this year and you're not the most talented cook (read: someone who hates cooking), we're here to give you options that don't involve a bag of chips and salsa. These recipes are easy, cheesy and while some of them may look a little tedious, you can team up with an amateur chef in your friend circle to get the job done.
We've selected 32 of our favourite potluck recipes from around the web and have ordered them from appetizers, salads, entrees and dessert. Yes, we saved the best for last.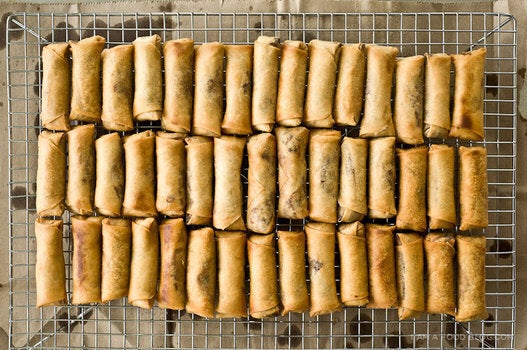 32 Dishes For Your Potluck
Popular in the Community