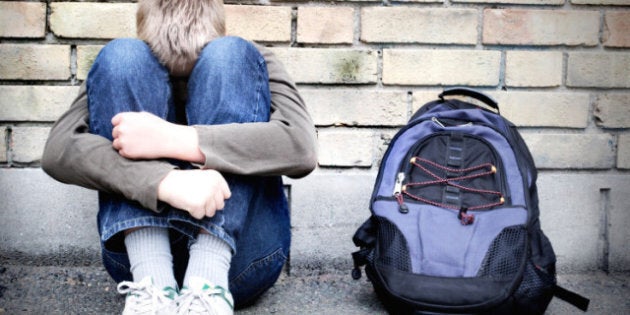 Today the premiers meet with the federal government to discuss the future of the Canada Health Transfer (CHT) and Canada Social Transfer (CST) which support provincial health and social systems.
The transfers are critical funding streams that can improve the dismal welfare rates, long hospital wait times, and limited child care spaces that plague all provinces. As governments are expected to do more with less, it is important to talk about addressing poverty. Poverty equals poor health and costs society billions of dollars each year, making it a key component of any conversation on health and social programs.
Poverty and health go hand-in-hand. People in poverty are more likely to use the health care system because of physical and mental health issues or illness, and be more likely to face an early death. Stress, poor nutrition, inadequate housing, and unstable social environments are a few reasons for this.
Known as the social determinants of health, these issues can lead to increased pressure on the health care system. Current healthcare spending that is associated with poverty is estimated at approximately 20 per cent. This fact demonstrates the weight that socio-economic disparities have on health systems and the importance of discussing both the future of the CST and CHT together.
While the debate on the future of the CHT has garnered media attention in the past few weeks, little commentary is surfacing on the funding of the CST, which directly impacts programs that benefit people with low-income.
The CST specifically supports provincial and territorial social assistance, post-secondary education, and reaches other social programs such as housing and childcare. Adequately funding these programs and reducing poverty saves money -- the federal government could save $7.6 billion annually on health costs, and $2.9 billion in Ontario alone according to the Ontario Association of Food Banks (OAFB)Cost of Poverty report.
This benefit has a "trickle-up" effect according to recent evidence on the impact of reducing inequality, as improving equality and the health of the low-income population has a positive impact on well-being across society.
Both the CHT and CST will be renewed in 2014 and discussions around these investments are taking place this week in Victoria, B.C. at the Council of the Federation meeting amidst talk of budget cuts and austerity.
Provincial and territorial premiers will be jostling with the federal Finance Minister over funding allotments and a recent federal announcement stating that things are about to change. Regardless of the numbers, the federal government and premiers should consider Canada-wide guidelines for social service delivery and strategies that pull people out of poverty in order to reduce health-care costs and have a meaningful impact at the ground level.
Currently the annual transfers -- set to six and three per cent respectively and adjusted for inflation -- are being reworked by the federal government who in a December meeting with the premiers stated that beyond 2016 any healthcare funding would be tied to economic growth.
The bold announcement by finance Minister Flaherty "blindsided" provincial and territorial governments with a 10-year plan for both the CST and CHT: current rates would remain the same until 2016-17, but following that, the CHT would float with GDP, but not dip below three per cent total.
At the time of the announcement this would have translated to a two percentage point drop (four per cent instead of 6 per cent), meaning billions of dollars would not have reach regional health care systems that are reliant on the funds.
If the rate drops further to three per cent it is expected that would cause a $36 billion loss. Similarly striking is the absence of discussion on the social determinants of health and the role the federal government plays in setting national standards and ensuring equitable services are available for all Canadians.
In 2012-13 the CST will provide $11.9 billion to be divided among the provinces, and the money comes with no strings attached -- premiers are free to allocate the money as they see fit -- whereas the CHT must follow guidelines from the Canada Health Act.
While there seems to be little impetus to address poverty, the premiers face one alluring incentive to invest in the problem -- saving billions. The need for a robust health-care system that works in tandem with social service programs is substantial. While debate on the billion-dollar transfers ensues let's remember: It's not just about the money -- it's also what you plan do with it.
Social services and poverty reduction are part of health prevention. If governments are serious about wanting to reduce costs then they will have to deal with the root causes of poverty.
Popular in the Community