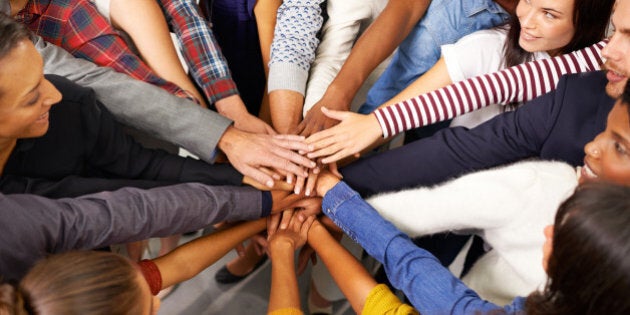 This is a story of courage; this is a story of hope. It's a narrative about incredible women uniting for an important purpose. I think that's only appropriate on International Women's Day.
It is also very difficult to write. There is, however, a highly happy ending, so please bear with me.
When stressful things happen, everyone responds differently. Our job isn't to judge, but our job is to try to understand, to learn and to grow.
For me, this story starts when I was 16.
I struggled with bulimia from 16- 18 years of age. It was one way that I could cope and have some control during an uncontrollable situation when I was attending a private school called Grenville Christian College. Grenville's founders were members of the Community of Jesus, described in a 1981 Boston Magazine story as a cult that practiced physical and psychological abuse.
Last year, W5 did an expose on the school while I was traveling with the Live The Smart Way Expo. It brought up so many negative memories; however, I faced them. At each city I visited, a fellow student or a former abuser would attend my keynote. Each time, I chose to forgive.
I use the word choose, because forgiveness truly is a choice. The reality of what I went through and the impact that it had on my health - and the resulting struggle with an eating disorder - was significant.
But, I wasn't alone. Eating disorders are rampant. They are more widespread than one would think. People fall into them for different reasons, and I was reminded last year of why I struggled with mine.
According to the Canadian Mental Health Association, more than 500,000 Canadians suffered from some sort of eating disorder in 2005. A 2010 survey by Queens University in partnership with the Public Health Agency of Canada and Health Canada revealed that by grade ten, 39 per cent of girls believe that they are fat.
Eating disorders are the MOST fatal of all mental illnesses, with a mortality rate between 18-20 per cent.
I am not sure why I chose to go public about it at the time. I think that I felt that as a healthy living advocate, people needed to understand that I had needed to come a long way to get to where I was, and that I am still not perfect. Our secrets make us sick, and I wanted others to feel that it would be ok to talk about it.
It was a scary move, and it could have sunk my career. But, sometimes you need to do things that scare you in the name of the greater good. Not long after I joined a panel for International Women's Day 2013 at Ryerson University, produced in collaboration with Ryerson's Office of Equity, Diversity, and Inclusion. At that I participated in discussion and debate about the proper representation of healthy women's body images in the media and sports.
I now advocate tirelessly in the health and fitness sectors that health is so much more than a size or a number on a scale. The truth is, health truly is about mind, body, and spirit. One of my advocacy pieces is that I am a healthy women's body image advocate with Hopewell, an organization that supports individuals struggling with an eating disorder as well as their families and friends. I am regularly asked to support and consult with teenage girls who are in crisis- to get them to view food as a friend and not the enemy.
In February 2017 National Initiative for Eating Disorders invited me to visit Parliament along with Madame Sophie Gregoire Trudeau and several other women, at which we shared our stories and advocated for more work to be done to support people struggling with eating disorders in Canada.
Sophie shared her personal struggle with bulimia. I stood there with tears in my eyes because I could relate at such a deep level with the pain and the shame that often accompanies an eating disorder. I also rejoiced too, because freedom comes from telling your truth, your story.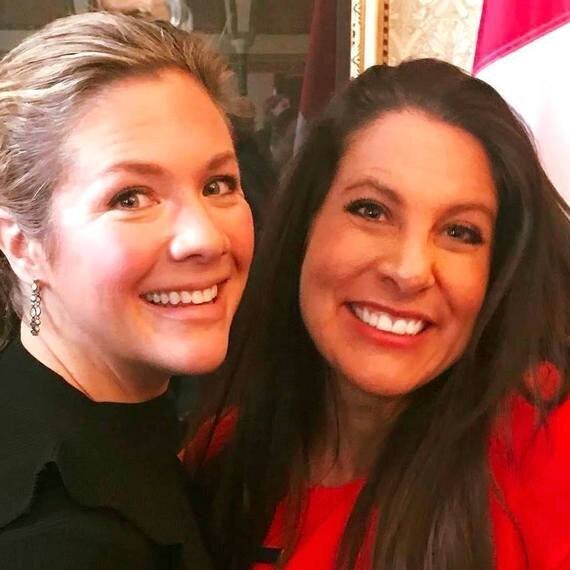 I am so happy to tell you that a motion was introduced in the House of Commons after Eating Disorder Awareness Week (February 1-7) and our appearance on Parliament Hill. The motion seeks to coordinate efforts between the provinces, territories, and indigenous communities to develop a coordinated Canadian Strategy on Eating Disorders!
We have so much more work to do, but I believe! Special thank you to National Initiative for Eating Disorders (NIED) and Madame Sophie Grégoire Trudeau and Hopewell for their endless advocacy with this important issue.
This story is far from over because so much more work is needed. I hope to be at the forefront of this important evolution. I don't care about the glory, but I do care about the people who this affects.
I believe in people unifying together, despite their pain, and triumphing together for good.
Happy International Women's Day.
To all the women who have stories to tell- please tell those stories. Our daughters, sons, our nieces, and grandchildren will thank you.
Follow HuffPost Canada Blogs on Facebook
Popular in the Community