The Powerball lottery jackpot has risen to a record US$1.5 billion, or the equivalent of C$2.14 billion at current exchange rates.
The frenzy over a lottery draw that could make someone a billionaire has reached every corner of the world, from Australia to Russia.
But it's been especially tantalizing for Canadians, many of whom are a short ride away from the nearest state where the Powerball can be played.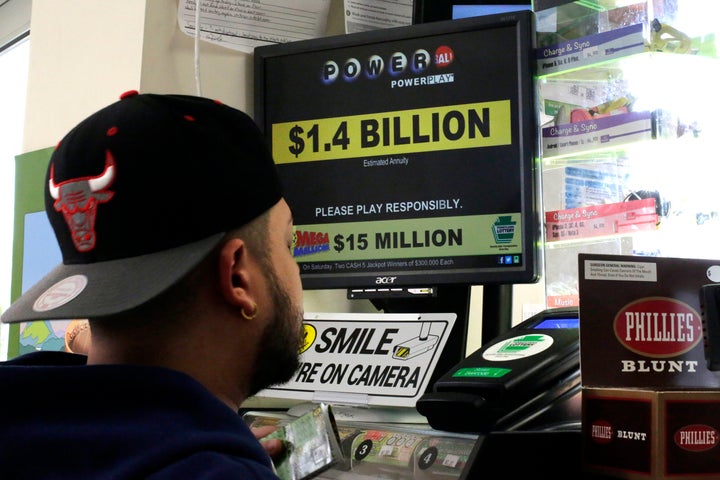 A man buys Powerball tickets at a convenience store in Lancaster, Pa., Monday, Jan. 11, 2016. The jackpot has since grown to $1.5 billion. (AP photo)
Yes, Canadians and other foreigners are allowed to play the Powerball. But on that front, there is both good news and bad.
The Good News: A Canadian Could Win Millions More Than An American
If A Canadian wins the Powerball, they will likely take home millions more than an American would.
That's simply because lottery winnings are treated as income for tax purposes in the U.S., but not in Canada.
An American winning the Powerball would have to pay the top federal income tax rate of 39.6 per cent on the winnings, CNBC reports, plus applicable state taxes.
A Canadian wouldn't have to pay that federal tax rate, but that doesn't mean they would take home the whole amount.
The U.S. government will automatically withhold 30 per cent of a foreigner's lottery winnings, and according to CTV News, a Canadian may still have to pay state taxes where they bought the ticket, depending on the state.
Still, on a lottery haul of US$1.4 billion, the difference between what a U.S. resident would pay in income tax and the 30 per cent withheld on foreigners' winnings amounts to some US$134 million, or C$191 million.
That's if you take the winnings in installments over 30 years. If you take the winnings in a lump sum, the jackpot is "only" US$930 million, but a Canadian winner would still pay less in taxes.
And don't forget the possibility that more than one ticket has the winning numbers. If that happens, the jackpot is divided by the number of winning tickets.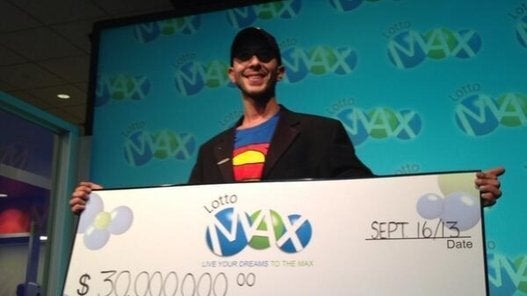 The Accidental Millionaires: 7 Stories Of People Who Stumbled Into Their Lottery Wins
The Bad News: 'Immoral Articles' Law Bans Lotto Tickets At Border
If you do buy a Powerball ticket, you may want to find a safe place to keep it … in the United States.
CTV News in Vancouver reports that border guards at the Washington State border are warning Canadians it's illegal to bring in a lottery ticket into the U.S.
"We got a bit of a lecture from the border guard, saying that you can buy a ticket, but you can't take it back into Canada and then come back to the United States," Burnaby, B.C., resident Lisa Yuen told CTV.
Bringing in lotto tickets is illegal under a law that prohibits the importation of "immoral articles."
The law bans "any lottery ticket, or any printed paper that may be used as a lottery ticket, or any advertisement of any lottery."
Finally, if the border guards don't get you, there is the mathematical reality of the situation.
The odds of winning this week's Powerball are one in 292 million, or "barely better odds than having your name randomly pulled from a hat filled with the names of everyone in the U.S.," Wired reports.