We're all used to having some comic relief when we watch one of Jimmy Kimmel's "Mean Tweets" segments, but when you talk about a serious issue like homelessness in Canada, there's nothing to laugh about.
In a new video campaign by Raising The Roof called Humans For Humans, an initiative that supports long-term solutions for homelessness, we see homeless men and women read mean tweets from various Twitter users online. Although the Kimmel version is directly related to the people reading the tweets, these tweets are about homelessness and homeless people as a whole.
"Their reactions will remind you the conversation around the issue needs to change. All humans should work together," the video notes.
Emotional men and women in the video (who have been homeless for between 3 to 47 years) read harsh comments about hygiene, class division and even hurtful tweets like, "Maybe if homeless people took care of themselves and looked pretty, we would want to help them. I don't help yellow teeth."
But as the campaign adds, it is also looking beyond finances to initiating conversations with the people around you about homelessness. This will contribute to ending stereotypes about drug abuse, alcohol and judging people's childhoods.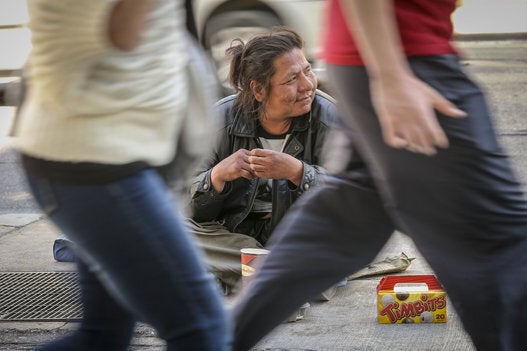 Canada's Homeless