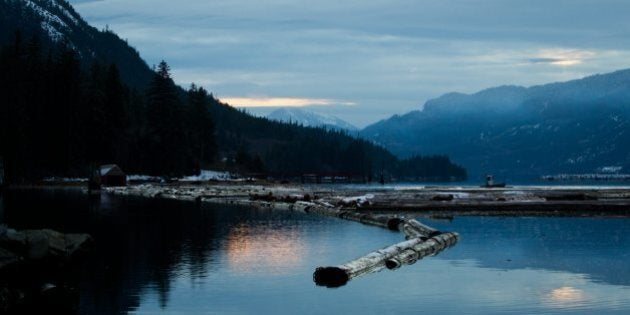 I'm delighted to announce the launch of HuffPost Alberta, which will bring HuffPost's signature mix of news, blogging, community and social engagement to this western province. Through a combination of original reporting and comprehensive curation, HuffPost Alberta will put a spotlight on the full range of issues affecting those who call Alberta home -- from politics, food and environmental issues to income inequality and the province's vast energy industry.
The launch comes at an exciting time for HuffPost Canada; today also marks the launch of HuffPost British Columbia, and just two weeks ago we introduced HuffPost Canada Impact. It's all part of our goal of opening up the conversation to even more people across Canada, telling the stories that need to be told and, just as importantly, helping Canadians tell their stories themselves.
HuffPost Alberta's news editor is Pablo Fernandez. He previously worked for the Calgary Sun, where he was the online editorial manager. He has also worked as a reporter in Alberta and British Columbia covering news, crime, oil and gas, and politics.
As Pablo writes in his introductory blog post, HuffPost Alberta will challenge the conventional wisdom that the province is "monolithic" by showcasing Alberta's diverse voices: "Alberta is... a dynamic landscape powered by people. Some help fuel Canada's economy, others thrive in mountain culture and lore, some ride the cowboy trail while others work to keep the multi-generational family farm alive."
HuffPost Alberta's original reporting kicks off with Eric Grenier on prospects of a by-election in Calgary Centre, Seema Dhawan on Alberta's rising emissions and a fun feature spotlighting eleven of Alberta's weirdest and most exciting travel destinations.
Our lineup of launch-day bloggers includes businesswoman Arlene Adamson on Alberta's lack of affordable housing, Calgary mayor Naheed Nenshi on his efforts to improve the city, consultant Sue Jacques on office etiquette and online travel editor Adrian Brijbassi on Calgary's culture scene.
So please join me in welcoming Alberta to the HuffPost Canada family. And as always, please use the comments section to let us know what you think.