Want to save a few bucks on those pedicures this summer? Don't have time to fix up your toenails before your big date? Well, we may have found your solution. But FYI, it's kind of weird...actually, it's totally weird.
In thanks to our good friends in Japan, pre-painted tights are very much a real thing and they're about to change your life (and feet).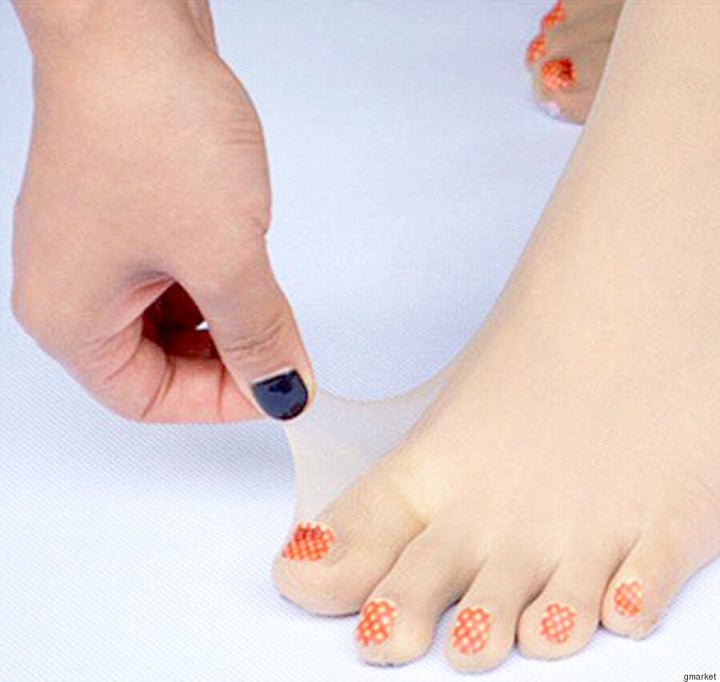 Designed by Japanese retailer Belle Maison, the pre-painted toenail tights are for all you fashionistas out there who can't be bothered to polish your toes. Coming in an array of different colours and designs (polka dots! bows! strips!), these skin-coloured nail art pantyhose are the epitome of lazy girl fashion and oddly, we can't decide if we hate this trend or kind of love it.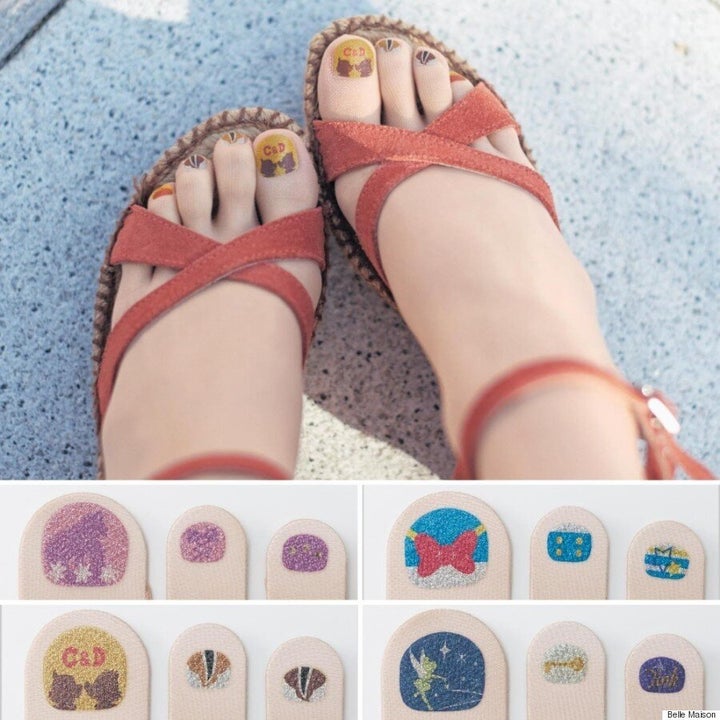 And for all you ladies who love matching your polish to your outfit, this innovative design is for you. You can constantly change in and out of the stockings to get a different look (no need for messy nail polish remover here!)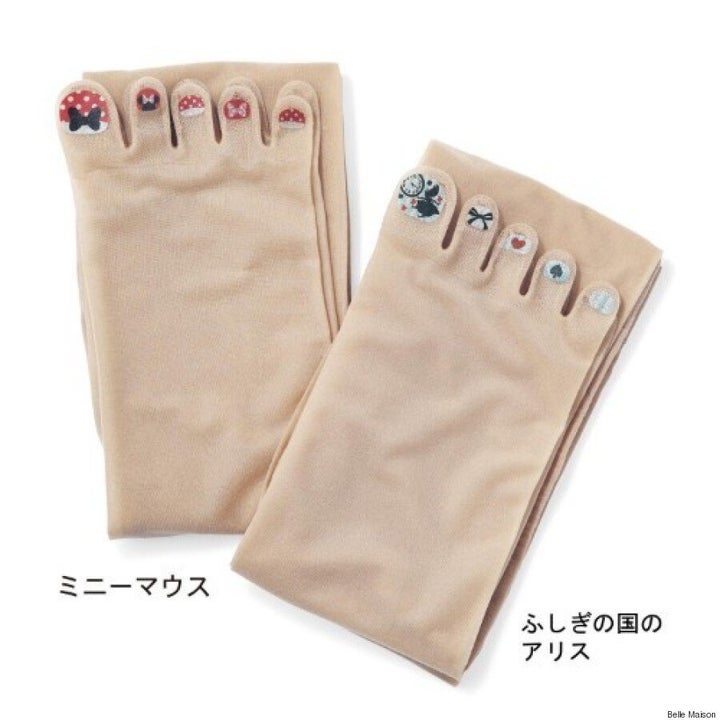 So toss out your 50 bottles of nail polish scattered all over the house and invest in a pair of Japan's hottest new piece of nail art fashion (or don't.)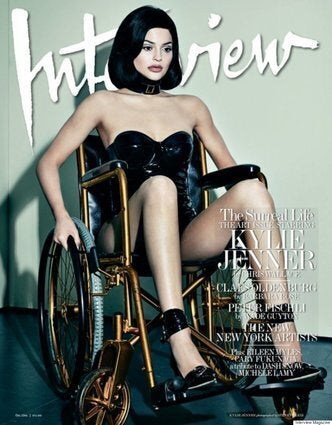 Fashion's Biggest WTF Moments