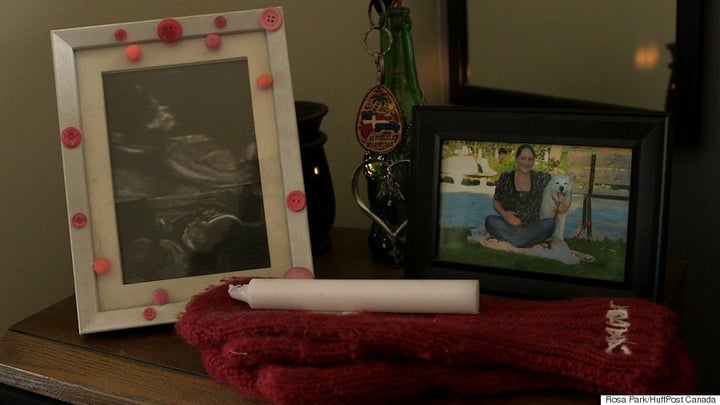 Jeff Durham had 10 more weeks to get ready for her.
Nervous but practical, he passed the days consumed with renovations to his modest Windsor, Ont., apartment — sanding walls, fixing electrical outlets, touching up the paint in that pink bedroom down the hall with the sun-shaped light fixture he installed himself.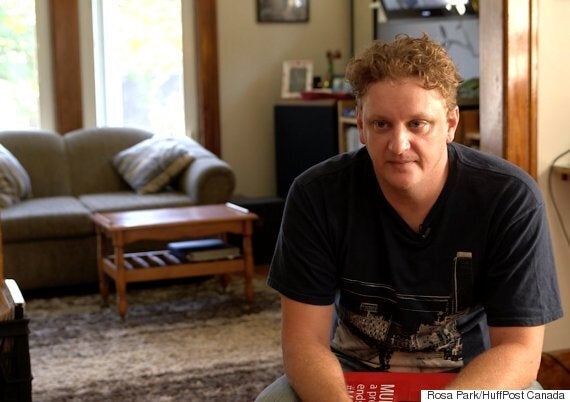 His ex-partner, Cassandra Kaake, lived just a few blocks away, but there were other gaps between them. Those arguments don't matter much now. Life was hard and complicated. They were both so stubborn.
But they were bound together by the baby on its way. She, at least, had settled on a name — Molly.
That was another one of those arguments.
"That's the name of a fish, Cassie," Durham recounts telling her.
Cassie loved it, though. She wouldn't budge.
"And that's what her name is."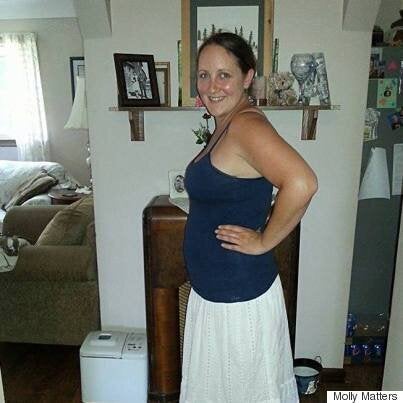 Durham can't imagine anyone more thrilled to have a baby growing inside her those seven months.
"When she'd kick… when she'd move… everything was about our daughter," Durham said. "It was like the joy was spilling out."
The day that Kaake was killed in December 2014 was a "regular day until it wasn't."
He had heard on the radio that there was a fire on her street. He tried calling, again and again, and eventually drove to her house.
He says Kaake spent her last day planning a baby shower.
She was 31.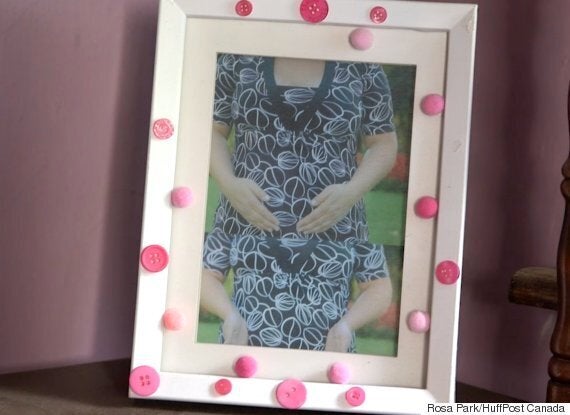 "The depth of grief in those circumstances… there aren't really words," Durham says. "And it's something that you feel every day after. I never knew such profound sadness."
Firefighters found Kaake's mutilated body after extinguishing the blaze at her house, but police determined that it wasn't the fire that killed her. She died of blood loss from severe trauma.
Experienced detectives told The Windsor Star that the crime scene was among the most disturbing things they'd seen.
An arrest was made two months later. Matthew Brush, now 27, was charged with first-degree murder, indecent interference with a dead body, arson with disregard for human life, arson causing property damage, possession of incendiary material for arson, and breaking and entering. He awaits trial later this year.
In the fog, Durham came to the slow realization that there would be no separate charge directly related to the baby he and Cassie were expecting. There could not be. In the eyes of the law, Cassie and her fetus were one.
"There was no mention of the fact that she was 10 weeks away from giving birth to our daughter," Durham says. "And I know — and anybody logically knows — that there are two lives that ended that day."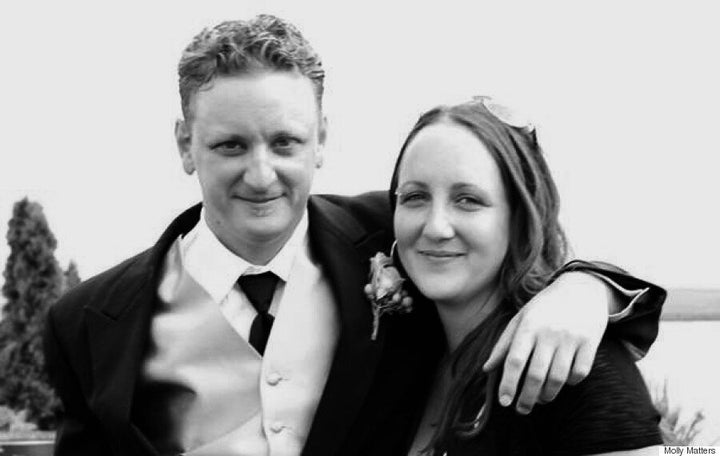 Durham, now 39, hadn't thought much about the laws concerning fetuses until that point. He never had to. He identifies as pro-choice and says Cassie did, too.
Section 223 of the Criminal Code of Canada defines a human being as one who has "completely proceeded, in a living state, from the body of its mother," whether or not it has breathed yet or had its umbilical cord severed.
A fetus is not legally considered a person until that point, though the code does state that a homicide is committed if a child dies, "after becoming a human being," due to injury just before or during its birth.
"To only have Cassie's life recognized in the charges is beyond logic for us," Durham says.
He launched a campaign last year — dubbed Molly Matters — to push members of Parliament to pass a law recognizing that killing a fetus in a criminal act should constitute its own offence.
He has the full support of Cassie's mother, Nancy Kaake, who joined him in writing letters, pushing petitions, and appearing in videos online. She has the group's logo tattooed on her arm.
It wasn't long before a rookie Conservative MP from Saskatchewan offered to be their champion.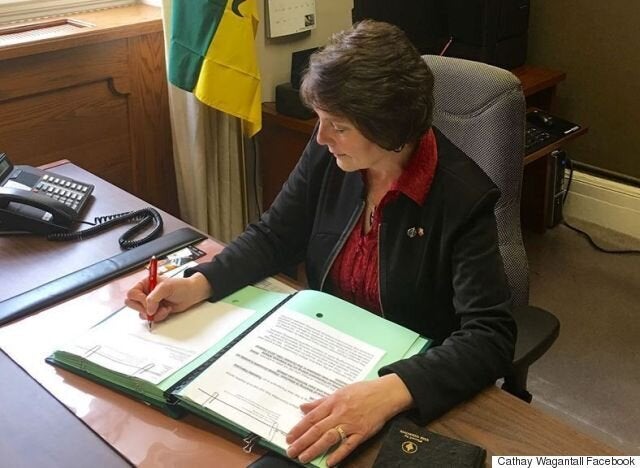 "I'm pro-life," the MP says without being asked.
"Jeff is completely pro-choice. So, we come from both sides of those realms."
It's February, and Cathay Wagantall — the new representative for Yorkton–Melville — is promoting her first private member's bill, C-225, "The Protection of Pregnant Women and Their Preborn Children Act."
Wagantall prefers to call it "Cassie and Molly's Law."
She believes the bill would "fill a gap in the Criminal Code" by permitting separate charges to be laid when an expectant mother is murdered or loses her unborn child in an attack — one on behalf of the woman, one on behalf of the fetus.
"My bill is very focused — intentionally — on a very specific crime where a woman is making the choice to carry her baby to term and faces someone who wants to prevent that," Wagantall says.
The preamble notes that while Kaake was killed, "no charges could be laid for Molly's death."
"There's no recognition, and that is what is so difficult for Jeff," Wagantall says. "Yes, Cassie was murdered, that's terrible. But he also lost a daughter that he was anticipating."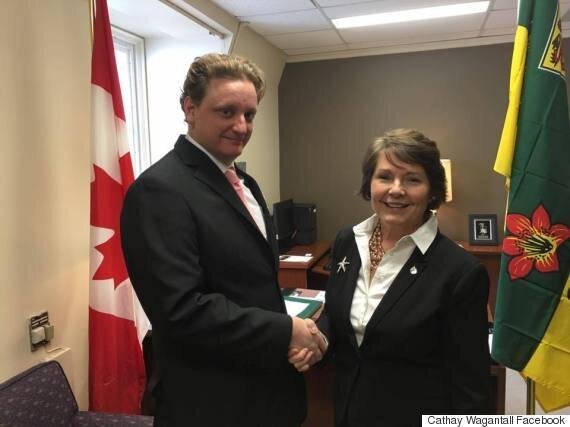 The bill seeks to create new offences for charging those who injure or cause the death of a "preborn child" — at any stage of development — while committing a criminal act against a woman they know is pregnant.
It would also codify pregnancy as an aggravating factor in sentencing, something one imagines any good judge would already consider.
Yet, it does not seek to change the Criminal Code's definition of personhood.
Criminal intent
"Not being considered a human being under the Criminal Code does not mean that a preborn child does not deserve protection under the law," the bill states.
The punishments for killing or injuring a fetus in an attack would hinge on criminal intent. If the fetus dies and the intent is equivalent to that of murder, the maximum sentence would be life in prison with a minimum term of 10 years.
In a case in which both the woman and fetus die, a judge would be allowed to impose two life sentences that could be served consecutively instead of concurrently.
Wagantall believes the law would deter violence against pregnant women. While aggravated assault carries a maximum sentence of 14 years, a person who attacks a pregnant woman and deliberately kills the fetus could, if her bill became law, face life behind bars.
"It's a woman's choice to have an abortion in Canada, and it's a legal right."

— MP Cathay Wagantall
Opponents, however, have said such steps are not about protecting women at all. They argue that the long game is really about restricting abortion rights by first assigning legal recognition to fetuses.
"It's a woman's choice to have an abortion in Canada, and it's a legal right," Wagantall says.
Since the new offences would apply only when a criminal act is being committed against a pregnant woman, the MP argues that abortion is, by definition, excluded.
"I wanted to do something of significance that would really make a difference in the lives of Canadians and, in this case, specifically, Canadian women," she says.
But it's an uphill climb, not just because private member's bills don't often become laws.
Wagantall will have to make her case before a mostly pro-choice Parliament, where the Liberal MPs who form a majority in the House of Commons have all pledged to uphold abortion rights at every turn.
She'll have to convince them this isn't a clandestine attempt to open another debate entirely.
And some just plain don't believe her.
This kind of proposed legislation is not new. An unmistakably similar bill surfaced nearly a decade ago in the wake of another unspeakable act.
In 2005, 19-year-old Olivia Talbot was shot to death in Edmonton by a childhood friend. She was five-months pregnant at the time.
Her killer, Jared Baker, confessed to deliberately targeting her stomach with three shots, before turning the gun to her head. At his trial, two years later, Baker testified that he believed he was the son of Satan and could "walk like Jesus" if he killed Talbot and her fetus.
He was found guilty of first-degree murder and sentenced to life in prison with no chance of parole for 25 years — the stiffest punishment possible.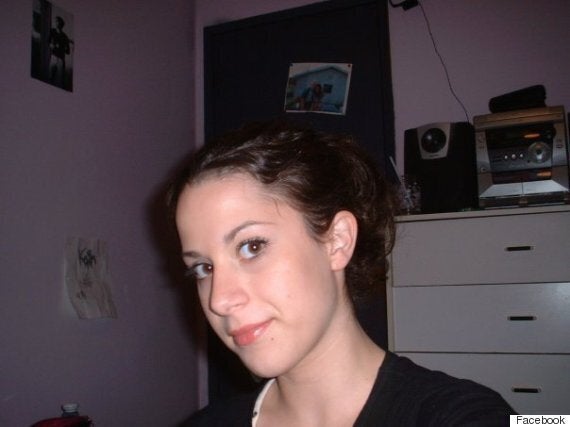 Later that same year, Edmonton Tory MP Ken Epp tabled Bill C-484. Its shorter title — "The Unborn Victims of Crime Act" — proved provocative.
Despite concerns about how it might affect women's reproductive rights, the minority Parliament of the time passed the bill on second reading by a vote of 147 to 132. Referred to the standing committee on justice and human rights, the bill died when an election was called in 2008.
Similar proposed changes
Wagantall knows the Talbot tragedy well and even evokes the name — Lane Jr. — that the victim planned to give her unborn child.
Wagantall was living in Edmonton at the time and later served as the Conservative campaign manager in the riding in which Talbot was murdered.
"That whole experience was quite overwhelming," she says.
The legislative changes she now seeks on behalf of the "preborn" are very close to the ones Epp proposed for "unborn victims." But the 2007 bill contained no preamble making direct mention of Talbot, Lane Jr., or any other pregnant victims.
It also explicitly spelled out, for "greater certainty," that "conduct relating to the lawful termination of pregnancy" and "an act of omission by the mother of the child" would not apply.
Wagantall's bill does not.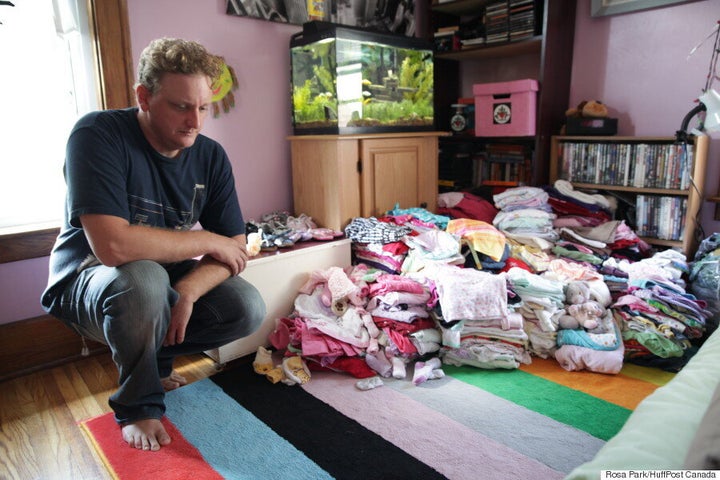 It's hard to ask a man in pain why he thinks things must change.
"This does not reflect our reality," Durham says, plainly. "The justice system does not reflect our reality as a family."
He likens it to getting a shot at only half justice.
Beyond what it would mean for grieving families such as his, Durham believes a new law would mark a necessary stand against gender-based violence.
"A lot of these women are murdered because of the fact that they are pregnant," he says. "To ignore that for the sake of — whether it be political convenience, legal convenience … it fundamentally goes against the notion of justice."
"There are two options to a woman's choice. You can't just protect one."

— Jeff Durham
In this first stage, he says MPs are merely debating if the bill merits more discussion at committee where concerns can be flagged and amendments proposed.
"If they are unable to get to that point, personally, for our family and our community, the government will have failed," Durham says. "And it wouldn't be the first time that the government has failed to address this."
He believes an overtly pro-choice Parliament should actually be a boon to this cause.
"This is about protecting a woman's choice," Durham says. "There are two options to a woman's choice. You can't just protect one."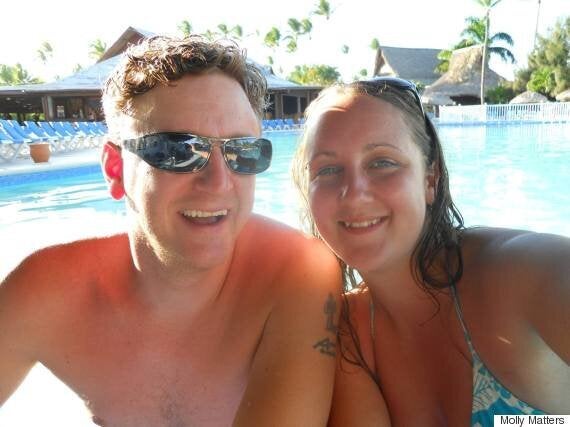 "This bill is clearly designed to reopen the abortion debate."
It's the first week of May, and Wagantall's bill is facing an hour of debate.
Quebec Liberal MP David Graham is first to make the case that the legal system already protects mothers. He notes that pregnancy is a factor the justice system routinely considers in sentencing.
In her speech to the House moments earlier, Wagantall tried to meet the abortion question head-on, saying legal experts have assured her the bill won't "impact a woman's choice to terminate her pregnancy." She said pregnant women also couldn't be prosecuted for harm to their fetuses.
Wagantall submitted that the health-care system already offers protection to those not yet born, pointing to surgeons who perform life-saving heart surgeries while "babies are still in the womb."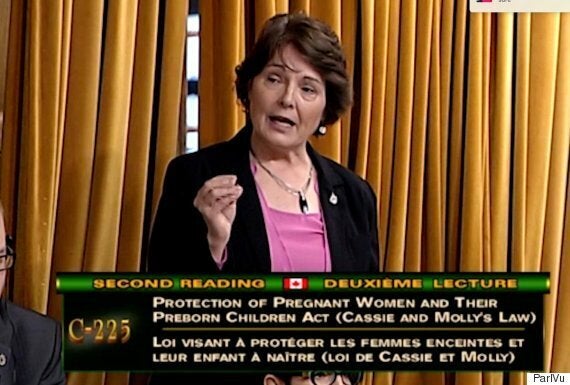 And then she painted the grimmest of pictures.
Wagantall asked her colleagues to imagine a pregnant woman is in a car accident. Doctors will do "everything in their power" to save her unborn child, even if the woman dies, because it's the right thing to do.
"No one questions these policy decisions, because they are common sense."
Then she asked MPs to imagine a different pregnant woman, in a house across the street from that hospital, who is being beaten and kicked in the abdomen. She loses her fetus as a result.
"What does not make sense," she says, "is that this woman's child does not matter in the eyes of our justice system, just like Molly, just like Lane Jr.
"It is simply wrong and completely incoherent."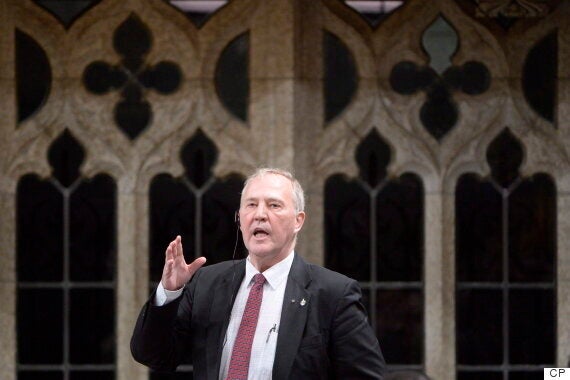 Liberal MP Bill Blair, the parliamentary secretary to the minister of justice, acknowledges Wagantall's "compassion and sincerity." He carefully notes her "very good intentions."
The former Toronto police chief says he spent most of his adult life trying to protect the vulnerable.
But he makes it clear he cannot support the bill, even while conceding that it would not "directly impact" a woman's right to choose.
"Because its proposed offences apply to a fetus at any stage of its development before birth, which means they could apply from the moment of conception, they give the fetus a status that is not currently recognized in law," he says.
Blair argues that the government's focus must instead be on addressing violence against women.
Longer terms doubtful: Blair
He expresses doubts that sentencing an attacker on two separate charges in such cases would actually result in lengthier terms. Sentences are typically served concurrently in cases where two convictions arise from the same set of facts, he says.
And Blair highlights that the bill does not specify — as C-484 did in 2007 — that the proposed offences don't apply to abortion, acts of omission, or people acting in good faith to save the life of a woman or fetus.
Wagantall also attempted to assuage fears about what she left out of the proposed legislation.
She said the inclusion of those provisions, nine years ago, was unnecessary and raised alarms among physician groups that they could face criminal consequences for performing abortions. On the advice of her legal drafter, she did not include something similar.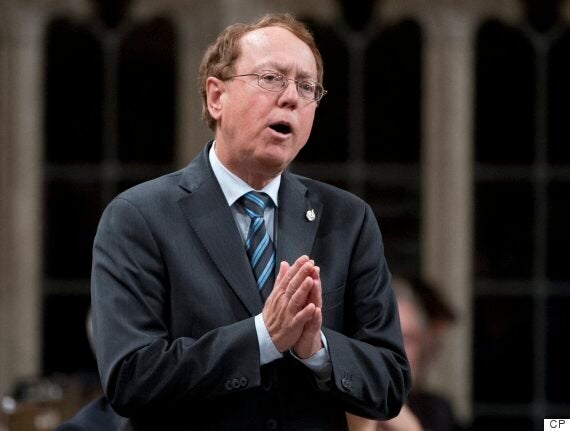 NDP MP Murray Rankin, his party's justice critic and a former law professor, also rises to say he can't endorse such changes. He suggests that none of his party's 43 other MPs will vote for the bill.
Rankin mentions Durham by name and says every member of the House stands with his family.
"I cannot fathom the depth of grief that they must feel," Rankin says.
But there are implications — "whether intentional or incidental" — that must be considered.
"The inescapable effect of that separation would be to reopen the debate on reproductive rights."

— MP Murray Rankin
"The bill would, for the first time, and in defiance of multiple rulings of the Supreme Court of Canada, legally separate a fetus from its mother," he says. "The inescapable effect of that separation would be to reopen the debate on reproductive rights, which has rightfully and definitively been resolved by Canadians."
Rankin says Wagantall doesn't "seem to grasp" that enshrining the term "preborn child" into the Criminal Code would cause a ripple effect. He calls instead for a national action plan to end violence against women.
Alberta Tory MP Garnett Genuis accuses the other side of wanting to "stir up hot button debates" and of conflating an issue of justice with another contentious matter.
He warns against rejecting the bill out of hand, before the specific details can get further review at the committee stage. Doing so, Genuis says, will mean they have "missed an opportunity to do something good."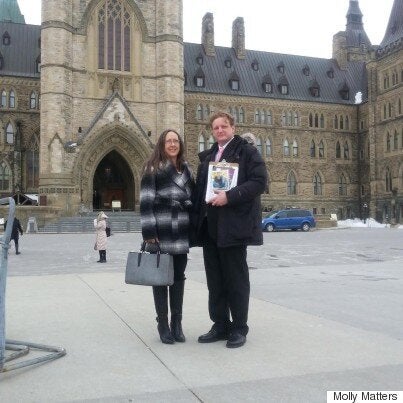 It's hard to ask a man in pain if he worries he's being used.
"As a tool," Durham interrupts.
"I have seen the pro-life (side) try to use this as a tool to further their own agenda or ideology. I've seen that. Even now, some are against (the bill)… because it doesn't address their concerns."
Durham says it was difficult to watch the debate last spring in Ottawa. It felt like a line was being drawn in the sand, but in the wrong place.
"Those that say this particular law will open the abortion debate aren't using facts when they say that," he says. "They're using fear."
"This is something that requires an adult conversation, not just the bickering between pro-life and pro-choice."

— Jeff Durham
He says it seemed like some MPs want the bill defeated because it doesn't pretend to tackle every problem related to violence against women.
"There's a very specific problem here that we're asking them to address," he says, adding that what happened to Kaake was an offence to both pro-choice and anti-abortion ideologies.
"This is something that requires an adult conversation, not just the bickering between pro-life and pro-choice. Where is the adult conversation? How come they won't let it happen?"
He is especially puzzled because, in his view, an independent legal analysis answers the biggest question.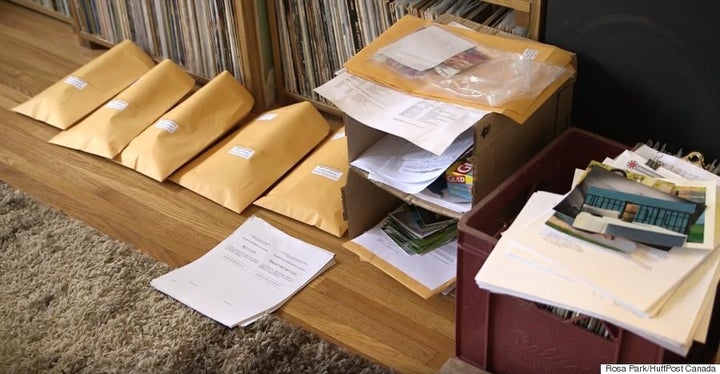 Supreme Advocacy LLP is a boutique Ottawa law firm that provides expert opinion on some of the most complex constitutional questions.
Eugene Meehan, a former executive legal officer at the Supreme Court with four law degrees, was tapped to analyze if Wagantall's bill would run afoul of the Constitution Act, including the Charter of Rights and Freedoms.
Meehan's report concludes that Parliament can pass C-225's provisions as "a valid exercise of its criminal law-making power." He notes examples where the top court has said Parliament has the power to legislate with respect to unborn children.
He is satisfied that the provisions deal with the legal relationship between "an accused third party and the state," not the one between the state and a pregnant woman.
But he does not rule out that such a law would be challenged — and not just by women who may contend that it infringes on their Charter rights, "albeit in a limited and indirect manner." An accused might also argue it is "overbroad" to draw a distinction between a pregnant woman and her fetus.
'Challenging to predict
"It is challenging to predict how a court would address these new provisions," Meehan writes. "As the law presently stands, no court has had to contend with a provision that expressly grants protections to a fetus in utero.
"As such, the proposed new offences do not in a clear way violate the Constitutions Acts, 1867 to 1982, including the Charter."
When reached for comment on his analysis, Meehan directs questions to the client that ordered the legal opinion — the Association for Reformed Political Action (ARPA).
It's an adamantly anti-abortion organization.
***
"We wanted to ensure that she had every tool possible at her disposal to debunk those myths."
André Schutten, director of law and policy for the organization, confirms in an email that it paid for the legal test of the constitutionality of C-225. The group "anticipated that there may be pushback from some quarters," as well as charges that it would be used to institute an abortion prosecution.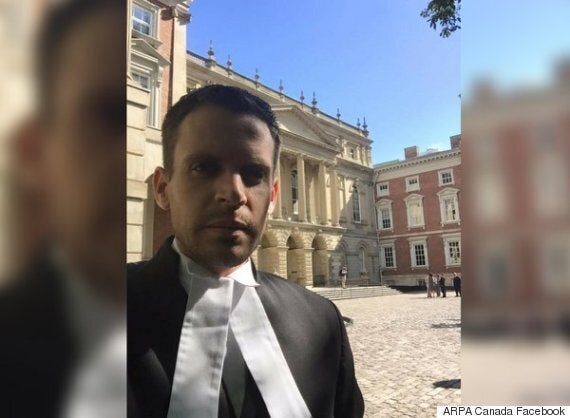 The ARPA Canada website lists as its mission to "encourage Reformed Christians to political action and to bring a biblical perspective to our civil authorities."
Schutten says in the email that his group seeks to build support for laws that protect "pre-born humans."
He says that although he has a master's degree in constitutional law and a law degree of his own, he felt it best to look elsewhere for an independent review. Meehan, he notes, is one of the most respected constitutional minds in the country.
"That way there could be no credible accusation of a biased legal opinion," he writes. "Having an independent firm of this quality produce the legal opinion (ensured) that their conclusions would be beyond reproach and untarnished by self-interest."
Those conclusions were "unsurprising," Schuten writes. And since they supported her bill's aim, they "shared them with Ms. Wagantall."
***
"It opens a Pandora's Box of unforeseen circumstances. I think it's quite a dangerous bill in that sense."
Joyce Arthur, executive director of the Abortion Rights Coalition of Canada, says that while all good people want to protect women from violence, this is no way to do it.
"I think this bill could be used in the future as a stepping stone to restrict abortion," she says.
She feels that giving a fetus a form of legal recognition — "some form of personhood" — will only sow confusion, and she doesn't believe it will deter violence.
"It's really a Trojan horse thing."

— Joyce Arthur, Abortion Rights Coalition of Canada
Arthur has made a detailed case online by comparing, line-by-line, Wagantall's bill with the one tabled in 2007. More than 50 different groups, ranging from women's organizations to unions, are listed on her website as opponents of C-225.
Her organization is reaching out to Liberal MPs to make the case that, yes, this is about reproductive rights.
"It's really a Trojan horse thing," Arthur says. "These bills are supported, mostly, by the anti-abortion movement."
But Arthur's problems with the legislation aren't limited to what she imagines will happen if it passes. Extending protection of a fetus right to the moment of conception is, in her view, a "glaring problem."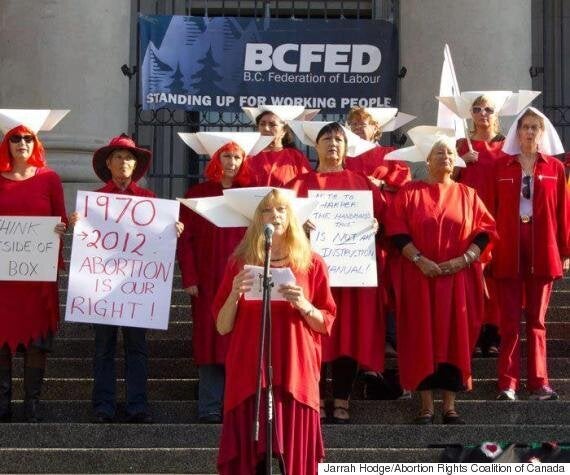 Arthur suggests the anti-abortion movement has come close to exploiting a grieving family by having them promote a bill that isn't going to go anywhere.
"It's not going to pass. It was never going to pass," she says. "So, having the family pin their hopes on the bill, I think, is a little unfair."
Arthur has had some difficult exchanges with Durham online these past few months as they both advocate in different directions, but says she holds nothing against him.
"He may not believe me," Arthur says "but I do have a lot of sympathy for what happened. It was a terrible, terrible thing. How can anyone not be horrified at a tragedy like that?
"And he's suffering. His family is suffering for that loss."
***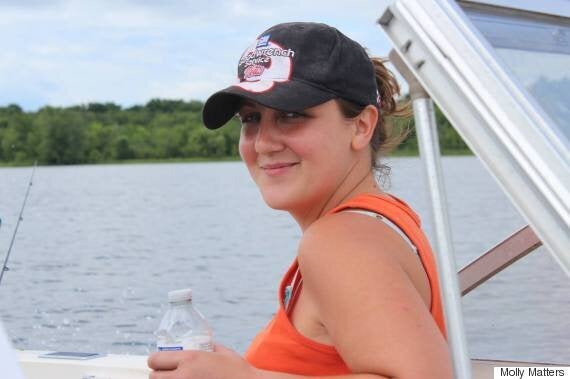 "I have never felt so completely happy in all of my life."
Two months before her death, Cassandra Kaake took to Facebook to list the things that made her grateful. She celebrated her body's ability to procreate. And Jeff, for the life-changing gift.
"Every little movement I feel every day, when my little girl reminds me of why everything was all, and is all worth it."
Molly Matters included a transcript of that post in the information package they sent to MPs, along with letters of support from the Native Women's Association of Canada and the Canadian Resource Centre for Victims of Crime.
Durham also included a copy of an ultrasound photo. The same shot sits framed in the corner of his home, next to a photo of Cassie sitting in the grass with her dog.
The walls of his apartment showcase old guitars and classic records, such as Billie Holiday's "Lady Sings The Blues."
But not much has changed in that pink bedroom down the hall.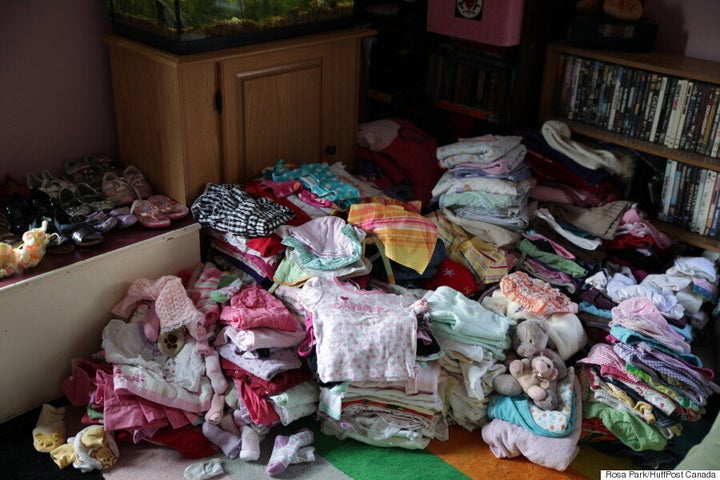 Inside, there are piles of baby clothes on the floor. He dug them out of storage. Some say, "I Love Canada." Some still have traces of ash from the fire on that hateful day.
There are little boots and shoes, too, neatly lined in rows.
He plans to donate them so they can be of use. Someday.
Durham is also going to send items to the offices of MPs, including the prime minister.
"How can they deny this is an issue when they have a part of our reality in their hands? How could they not have a conversation about it?"
Ghost ship
C-225 will face another debate this week and a vote later this month.
Durham hasn't been back to his job at an auto parts supplier since everything changed. That's where he first met Cassie.
"It's almost like you have to learn to plan ahead again," Durham says. He's getting better at that. Slowly.
But Durham doesn't know if he'll ever stop calling it "Molly's room."
He thought putting a fish tank in there might help. Sometimes it feels like a ghost ship.
"I wanted to have life in there, you know? That way there was something to go in there for."
The fish he chose are called mollies.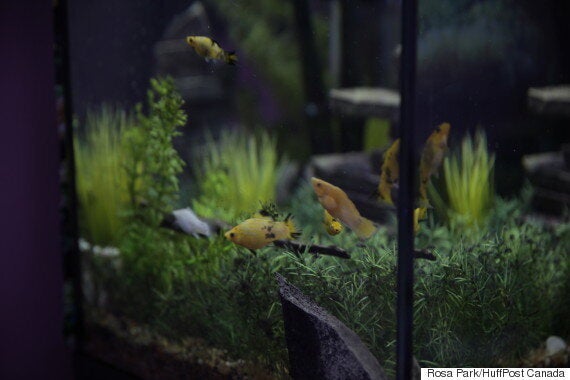 Ryan Maloney is the senior politics editor for HuffPost Canada.
Popular in the Community