The stereotypical predatory marriage consists of a young woman finding an older man with money and marrying him, with the goal of inheriting his fortune. The case of Anne Nicole Smith, in the United States, received much media attention. She was a young, pretty woman who married a billionaire and his first family was not happy about it. J. Howard Marshall's son, E. Pierce Marshall, was involved in a challenge to the relationship itself between Smith and Marshall, as well as the marriage. This case was sensational but ended up changing the law in its jurisdiction. The tort of intentional interference with inheritance rights was recognized and the court analyzed how the law should treat predatory marriages.
Usually predatory marriage situations involve an elderly individual who has children and is entering into a relationship involving some excitement but the family does not like the new relationship. Such cases are rare, but the facts are often quite sensational. While there is a companionship and romantic impact on the life of the so-called "victim" in these predatory marriages, there is also a massive financial impact. It can result in families getting into bad situations, both financially and emotionally.
The requirements for the capacity to marry are quite low and, in particular, not as onerous as the level of capacity required to execute testamentary documents. Therefore, theoretically, someone who does not have the requisite capacity to execute a will can have the capacity to marry. In Ontario, marriage has the effect of revoking a will in most cases. On the other hand, it is important that policy allows for the independence and sanctity of marriage and allows elderly people the right to choose. People can, and do, fall in love at any age.
Predatory marriages can also be considered as a type of elder abuse, as it often consists of someone taking advantage of an elderly person. With an increasing number of seniors in Canada, elder abuse has been receiving a lot of attention and remains a government and social concern.
A predatory marriage scenario that is less talked about is that of an older woman and a younger man. These are often easier to challenge because of stereotypes regarding gender roles and older women having relationships with younger men. Society can view the relationship in a more positive light – that a young man is taking care of the older woman and keeping her safe and comfortable. These relationships may tend to be viewed as less troubling when the genders are reversed, but in reality, they may be no less problematic.
In British Columbia, the law differs from Ontario in that marriage does not revoke a will. By taking the sting out of the financial impact of marriage, in BC, the harm is somewhat diminished. In Ontario, slight law reform in this direction would help with alleviate some of the financial impact of this kind of marriage.
In BC, there is a process to file a caveat in order to register a concern about an individual's capacity to marry. In some situations, a caveat can discontinue or prevent abuse.
An issue that may come to the forefront in this area is that of common law spousal relationships. Claims of common law relationships may be raised after death by someone like a friend or caregiver who lived with the Deceased and asserts they were in fact in a spousal relationship. It is healthy for the law to keep up with the fluid nature of relationships in Canada. It is important for legislation to reflect the nature of adult family relationships as they stand today and to reflect the dual goals of protecting the autonomy of older individuals while shielding them from potential abuse. Ontario can continue to learn from the approaches of other provinces when it comes to addressing emerging and significant problems.
*Ian Hull and Suzana Popovic-Montag are partners at Hull & Hull LLP, an innovative law firm that practices exclusively in estate, trust and capacity litigation. To watch more Hull & Hull TV episodes, please visit our Hull & Hull TV page.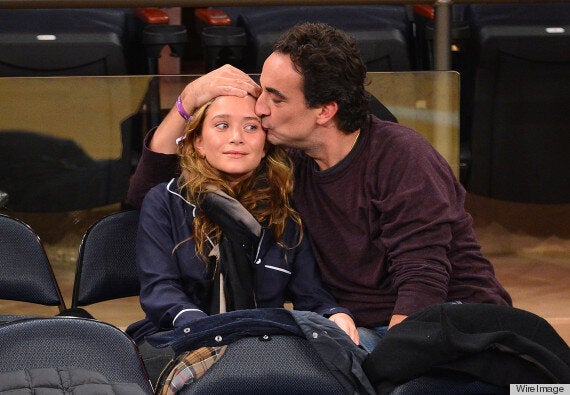 Men Dating Much-Younger Women