Husband Sam, of famed YouTube couple Sam and Nia, took a pregnancy test using a sample of his wife's urine from the toilet after she told him her period was two weeks late. To his shock, it came back positive. Sam then surprised his wife Nia and their two kids with the exciting news and caught it all on camera!
Watch the video above to see the adorable baby announcement.
Since the YouTube clip was uploaded on Wednesday, it has been viewed over 300,000 times! "That's right, for the first time ever daddy announces the pregnancy to mommy!" the video caption reads.
The Texas couple have been active on YouTube since 2007 and have amassed over 160,000 subscribers. Their pregnancy announcement video has now gone viral with tons of their fans leaving positive comments.
"This is honestly like my 5th time watching and it makes my heart giggly every time," one viewer wrote. "So heartwarming and such a beautiful moment captured."
Another said: "I saw this trending on Facebook and thought this is one of the cutest things I've ever seen!"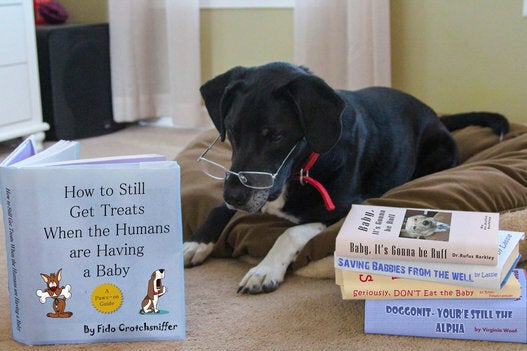 Baby Announcements Taken To A Whole New Level
Popular in the Community